Growing a Dental Practice with a Good Dental Website
You're good at what you do. No one has to trust you on that, either, because your patients have nothing but good things to say about you and the experience they've had in your office with your team. But what does your dental website say?
You're looking to the future of your practice, trying to build something that will continue to grow and thrive. You want to increase your reach. You have had growth, but in looking to the future, you know it's time to try something new. To boost your forward momentum, you're going to need a new dental website.
While you want to be the proud owner of a dental website that speaks to your ideal patient, you're not sure that's possible because that's what you've always wanted, and the results have not aligned with your hopes and expectations. So what are you doing wrong, and how do you change things this time around?
Your dental website must be designed for your patients, not for your practice. The purpose of having a dental website is to put information in the hands of current and potential patients.
How do you accomplish that?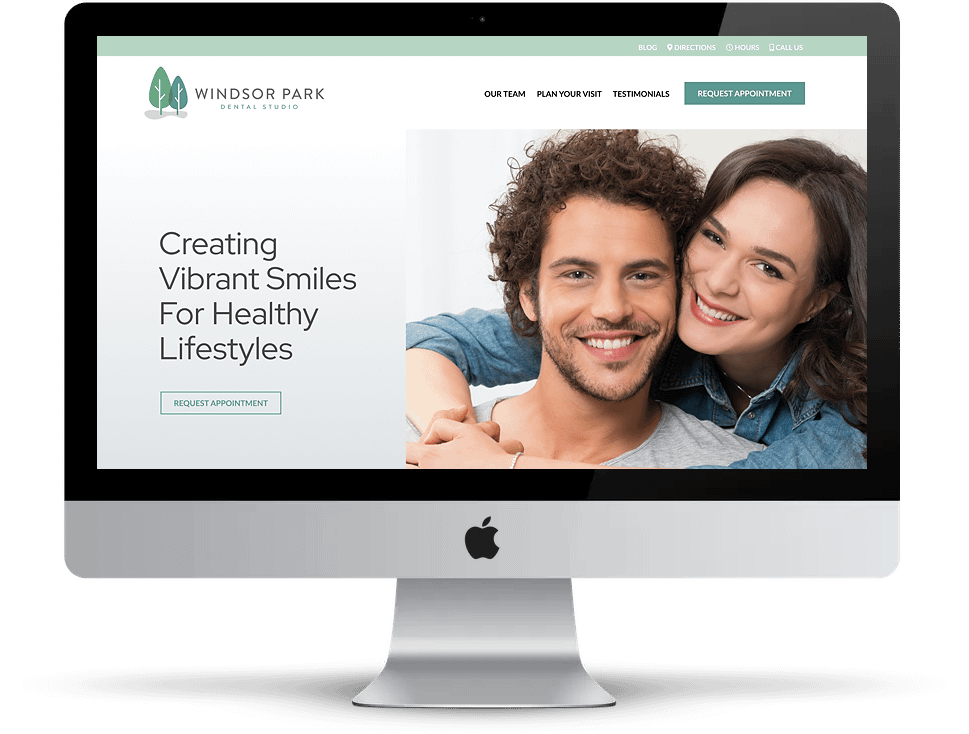 A dental website designed for your patients will book more appointments.
Have you heard of user-experience design (UX or UX design)? It's a term that gets tossed around in marketing and tech circles, and it's typically made to sound much more complicated than it is. User-experience design is simple: It's a design orchestrated to make your potential patients' experience on your dental website a flawless one that leads them to the information they need to choose you.
That means having a form where they can request an appointment after hours. It means dressing your home on the web in a design that is organized, logical, and welcoming without being overwhelming. It means providing them with a fast-loading, mobile-responsive website they can access on any device.
User-experience design means putting your patients' convenience first in choosing the organization of the site.
The professionals you hire to design your dental website should understand the components of user-experience design, and you'll know whether they do or not by visiting sites they've created.
When visiting a website, ask yourself:
Did I know quickly after arriving at the web page what the name of this business is?
Did I understand what it is they do, at least generally?
Did I understand quickly whom this company serves?
Did I know where to look or click next?
If you can answer yes to each of those questions, then the person or team who designed that website understands the basics of user experience design.
A dental website designed for your patients will book more of the patients you most want to work with.
As a consumer, have you ever visited a website that felt like it wasn't speaking to you, the potential customer? A lack of clarity in message is a common problem in industries that require a large amount of technical knowledge, such as the medical field and dentistry. Sometimes, dentists and doctors lose sight of whom they're speaking to, and the result is messaging that appeals more to dental or medical professionals, not the people they're trying to serve.
Your dental website should speak to your ideal patient.

To create content that speaks to the type of patients you want to see in your office, you first have to know the kind of patients you're seeking. Does restorative treatment put a skip in your step? Is it restoring function or beauty that makes you the most eager for the appointment to begin? Perhaps you'd prefer to work with the entire family, building a relationship that will last through several generations as your practice lives on beyond your retirement.
There is no wrong answer to the question of which cases you most want to work on. But there needs to be an answer. Clarity in message is vital to your ability to reach those ideal patients. But you can't begin to appeal to those individuals without first identifying who they are and what it is they need.
Once you've identified whom it is your trying to reach, a skilled content writer will be able to write copy that appeals to those individuals. More importantly, that content writer will help your potential patient feel an emotional connection to you and your practice. Why is that important? Because emotion is the foundation of all of our gut decisions, and choosing to trust you is ultimately a gut decision.
By appealing to your ideal patient, you'll first catch their attention. By telling your story and making it clear you understand the possible difficulties they are facing, your website is eliciting an emotional response. That response is key to encouraging individuals to schedule an appointment.
A dental website designed for your patient will increase your case acceptance rate.
How much in potential revenue have you left on the table through low case acceptance rates in the last month? If you don't know the answer, then it's time to start tracking those numbers.
There are three common reasons patients defer or refuse a recommended course of treatment. Those reasons are cost, time, and the perceived need for treatment. A properly designed dental website will combat each of these problems by educating your patients.
Cost is a real concern to most patients, especially in an era where many are uninsured or underinsured. You can show you understand the struggle to afford dental care and that you have a solution. By putting information on your dental website that outlines payment options, you're giving your patients one less barrier to treatment.
As for time, your dental website can also dispel some of the stress involved in scheduling and taking time off for dental visits. With a scheduling form, you're helping your patients to request an appointment when they finally have a free moment. With a content marketing plan, your dental website will also have blog posts outlining the number of appointments needed for treatments such as crown placement, implants, and more. Sometimes simply knowing what to expect takes the stress out of the situation.
And as for the perceived need for treatment, your dental website can help with that too. Again, with regularly written blog posts, your website can act as a resource for patients to learn more about the potential risks in neglecting their oral health. Patient education is imperative to case acceptance rates.
A dental website designed for your patient will help you get out of their way.
As Dr. John Jameson, co-founder of Jameson Marketing & Management, has said: "Offer the best dentistry possible. Make the financing comfortable and affordable. And, get out of the way and let the patient have a chance to say 'yes' to the very best."
In your exuberance for dentistry, it can be hard to understand what's holding a patient back from treatment. We forget we didn't always know so much, so it's difficult to accept the reluctance of others in saying yes to what, in your mind, is a no-brainer.
Your dental website, properly designed, will educate, inform, and reassure your patient, so saying yes will happen more often.
How do you find professionals who understand your mission?
You're a dentist, not a web designer. You neither have the knowledge nor the time to build your dental website yourself. So how do you find someone who can do it for you?
At Jameson, we believe experience makes for better understanding. We're a marketing and business development agency founded by doctors for doctors. Our founders have been in your position. So it's easier to see where you're coming from and where you need to go because understanding that process for dental practices is what we do, every day.
If you'd like to discuss your goals, contact us today.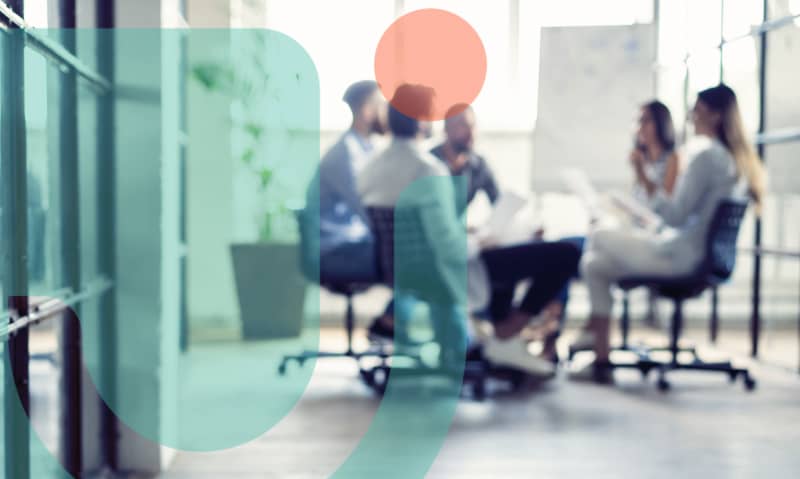 Fine tune your team meetings to get the most out of them and your team. …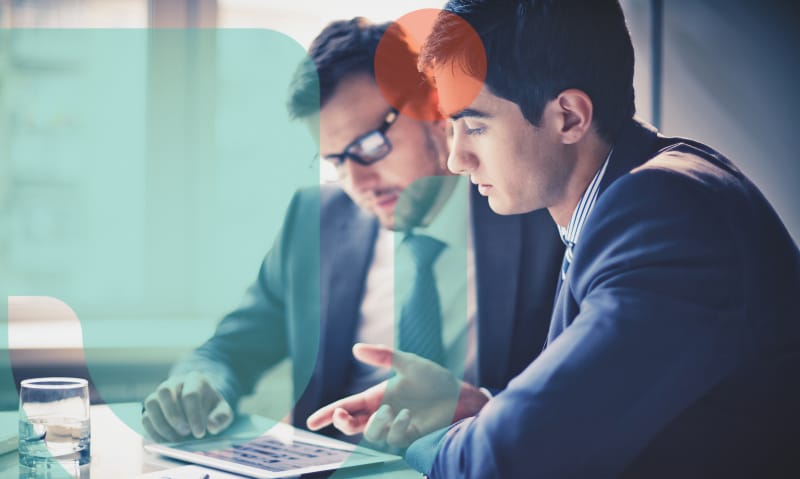 Keep your practice running at its best. Have you heard the old adage, "Time is…