Dental marketing should always yield results.
The results are the simplest way to measure whether your investment in dental marketing is paying off or falling short. You should be seeing an increase in phone calls, requested appointments, new patients, and higher production if you're working with a dental marketing company that is serving you well.
But how do you know what your dental marketing company is actually doing? What is driving these results? And are they measuring your results somehow? How do you know what they're doing is truly effective and driving this increase?
Here at Jameson, we take a data-driven approach to dental marketing. We are always tracking our clients' results because data informs our decisions in every stage of executing the targeted marketing plan we develop. Taking a data-driven approach means first listening to you, the client, and understanding your goals and needs. This is why we strive to create a harmonious approach that balances your needs with data and proven techniques.
So what is involved in a marketing plan, and what is it we are executing? It's hard to talk about the what without also talking about the why. Let's talk about both.
1. We start with the big picture.
Have you ever spoken to Nate Porter? He's primarily our big-picture guy, better known as our Chief Marketing Officer. If you've heard him talk or had a phone call with him, then you know that he has a grand vision for the dental industry and the way we interact with patients through and around marketing vehicles. More than that, he has a talent for being able to listen to the client's goals for their dental practice and plot a road map to take the practice through to their goal and beyond. That road map gives us plot-points to start building out a robust marketing plan that will give our clients results.
That road map goes to Marisa Porter, our Chief of Creative Strategy. Marisa is a storyteller at heart, and she thrives on telling a practice's story. She does this by adding data points to the road map based on research, creativity, and a deep understanding of truthful storytelling for the dental industry. From there, the road map begins to become more concrete as specific tasks and timelines are created and delegated to the appropriate people. We take a team approach to building out and executing our strategies because we believe in the power of trusting those who have honed and developed their skills in specific areas of specialties.
Often, the first set of tasks involves building or remaking a dental practice's website. Think of your website as your home base, a safe place for your practice to live and grow and invite others in to get to know you.
2. We focus on aligning your practice's website with mutual goals shared by search engines such as Google.
You might be surprised to hear that. Many people hear "dental marketing" and think "social media." While social media is important, it's not the most important part of an effective marketing plan. It's simply the most visible part, like the tip of an iceberg.
Driving traffic to your website is vital to the success of our organic marketing approach. Why? Because again, your website is your home base online. It's the best place for people to learn about your practice and then decide to make an appointment. But all the work we'll be doing to drive that traffic there will be for naught if your website doesn't provide visitors with a good experience.
So we start by building you a website that is people-friendly. How does that help you to rank better with search engines such as Google?
3. We tailor your content and design to appeal to people, not robots.
Why does that matter? Shouldn't we be trying to conquer algorithms to make your practice rank?
It matters because making a connection with potential patients isn't really about algorithms. Let's use an example to illustrate that.
Imagine you're researching the best Italian restaurant offering curbside pick-up in a new area. You use your thumbs to select the appropriate letters to make your query and tap enter on the screen. All the results of that search are restaurants with no website, no online menu, or have both a website and online menu but you can't view them well enough to make sense of them on your mobile device. You go to the next page of search results, though, out of desperation, and you discover exactly what you needed: a mobile-friendly menu of delicious food. You place your order and you're happy. But now you're wondering why the search engine didn't just put that website at the top of your results. Is there something wrong with the food? Is there something wrong with the search engine? Would it have been a better experience with a different search engine? Is this one leading you astray to a restaurant you'll regret eating from? You're losing confidence in the results the search engine is returning. You might even try a different search engine next time.
Google is a search engine that relies on people using it for searches. That's how they make their money. The more people who prefer their search engine, the more money they stand to make from ads and other revenue sources. So Google's priorities center around making sure you get to that mobile-friendly restaurant listing quickly and easily. Google wants to provide you and everyone else with a great search experience. To do that, the top search results presented lead to websites that are centered on a person's experience.
Google prioritizes two very important things when gathering results to a search query:
Relevancy.
User experience.
That's great because those are our priorities, too. If your website has already been "crawled" by Google's robots (which is inevitable unless someone has purposely blocked this function by adding a bit of code to your website), it's been categorized according to the topics covered and whether it's a website that people will actually want to look at and spend time on.
That's why we use design psychology to design a website that makes sense to people and the way their brains work. We avoid disrupting a website visitor's experience with things such as a pop-up form that requires they fill it out or close it to view the information on the page. We keep important information easily accessible, and we guide their experience with the way we distribute information and images across the page.
Your website is the foundation of your marketing efforts.
This work is often referred to as SEO, which is search engine optimization. SEO is creating a website with certain design, functionality, and content that big search engines have signaled as favored by their algorithmic breakdowns. For us, SEO isn't mysterious; it coincides with creating good websites, full of helpful information and content, made for people.
Creating relevant, people-focused content doesn't stop with the creation of the website, however.
4. We continually develop new content to add to your website to increase the chance of people finding and connecting with you.
At Jameson, we advocate for organic content marketing. We prefer an organic approach, which means it doesn't include advertising, because we know from experience it will lead to the best long-term results (and cost you less). We build an organic marketing strategy for each client. And again, that strategy starts with gathering data and statistics.
We talk with you and listen to better understand your practice, your goals, and your areas of focus. No two dentists are the same, so no two marketing plans should be the same, either. We examine the area around your practice, learning about the demographics that represent the people—your potential patients. We also take a close look at your competitors.
Once we have the information that forms your story, we begin to strategize specific content to develop for your website. This is most often blog posts. Our goal in creating this content is to help your practice be competitive, not to reach for the lowest-hanging fruit. We do that with an aggressive content plan that targets your goals, your areas of focus, and your competitors. Each blog post title is painstakingly chosen and outlined. The topics are written about in a way to appeal to your target patient with keywords to help Google recognize and categorize the relevancy of the content for specific queries.
We also develop a Jameson Practice IQ writing guide as we write for you and receive feedback. This style guide ensures that we are including key points that separate your practice from the competition in your blog posts and content. It also ensures we are talking about what you do in a way that aligns with your approach.
5. In addition to planning it, we handle the execution of writing, editing, designing, and publishing your content.
You're an intelligent person who has put in many hours of learning and continues to do so. But is your time best spent learning how to create a website and maintain it? Doubtful. Maybe your time is ideally spent writing blog posts that balance a person-centered approach with design psychology and an overall people- and search-engine-friendliness. Definitely not.
For almost every dentist, DIYing your dental marketing is an unrealistic expectation. Your time is best spent with your patients. Also, we had to learn things the hard way in marketing more than once. We have years of failures and successes to draw from that you can't duplicate working within your practice. That's why we create and execute the marketing plans for our clients.
We bring together a team of professionals to care for your digital marketing so you don't have to. And we are a team led by industry experts with the highest standards for quality and value.
Your dental practice is your baby, your reputation, your livelihood—and we don't take that trust for granted.
Once we have a plan in place, we assign blog posts, website content, and other pieces of content needed to our expert writers. We work with writers who do this for a living, day after day. They're experienced and skilled, and we choose them because they consistently produce great content that is appealing to people while also being accurate and professional. Every piece of content is reviewed by our veteran content creators and approved or sent back to the writer for changes. Our Chief of Creative Strategy, Marisa Porter, oversees this process and provides feedback and guidance as needed.
After the writers have finished and the content has been approved, our in-house graphic designer Paula Turner, who is already familiar with each practice's brand aesthetics, creates images and graphics to go with the content written. As she creates, one of our editors gets to work on polishing the content. The next stop is with our publisher who brings all the pieces together (the words and the imagery) to make a beautifully formatted article right on our client's website. When our publisher is finished, your new blog post is ready to be shared.
6. We manage your social media content to take that burden from your shoulders so you can focus on what you do best.
As we said above, social media isn't the most important part of an effective marketing strategy. Investing in your website with high-quality content yields the best results in drawing new patients to your practice. Social media can't be ignored, however. It's a great place to encourage engagement with your patients. We encourage every practice to be present on social media, but we also realize how time-consuming social media can become. Just planning weekly content can take significant focus from a dedicated individual on your team to execute.
In addition, minor missteps on platforms that are so visible can leave a blemish on your practice's reputation. This is why we have a process in place to safeguard against such missteps.
We handle the planning and posting for most of our marketing clients so their team members can focus on what they do best. That process includes the following:
Content creation
Content scheduling
Editing
Proofreading
Sharing previews with the practices for their approval
The result is growth every time. One client, for example, experienced a 98% increase in traffic to his practice's website from social media (that was measured over the span of seven months and compared to the same time period the year prior).
7. We constantly evaluate your data and the results of what we're doing.
You'll hear from us often. We want to keep you in the loop, and we want to hear how things are going for you. Dan Cristelli, Chief of Client Success, and other members of our team will reach out to check in and provide updates on the data such as the number of website visitors you've received in the months after we begin working together.
The data and results will also let us know where we need to adjust our content goals to be more competitive to help you reach your target patients. We'll check on your competitors' rank and website and see how well you're doing. Other times, we'll make a shift based on a request. For example, you've added an orthodontist to your practice and you'd like to start drawing in patients who need orthodontic care. We can adjust the upcoming content plan to accommodate that change. We'll also reset or add data points to measure the demand in your area for specific topics related to orthodontics.
8. The most important thing we do for our clients is to help them reach their goals.
We helped one client increase their production by $74,000 in the span of less than a year. That was revenue driven to the practice through online contact. We helped another client increase her production by $44,900. Again, that was revenue driven through online contact.
Those results are realistic and repeatable for most of our marketing clients, but they do require time. Results don't happen overnight. It takes time to build a foundation to get the results mentioned above. We usually advise clients to expect it to take three months from the time we launch the website to begin seeing the increase in new patient contact.
Results do happen, and you don't have to spend a penny on an advertisement to get there.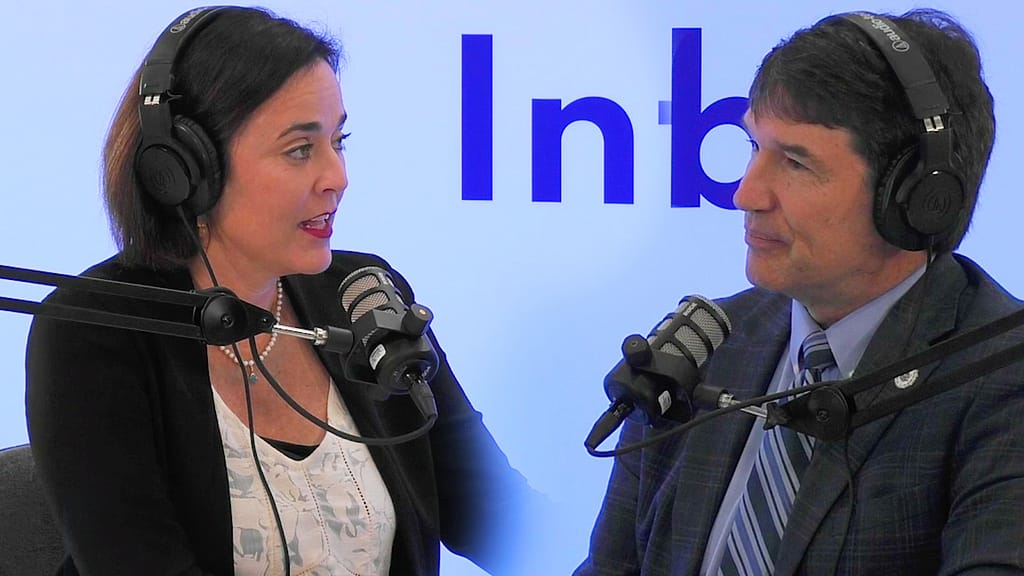 Our transcript of the discussion between Dr. Mark Hyman and Jameson Files host Carrie Webber…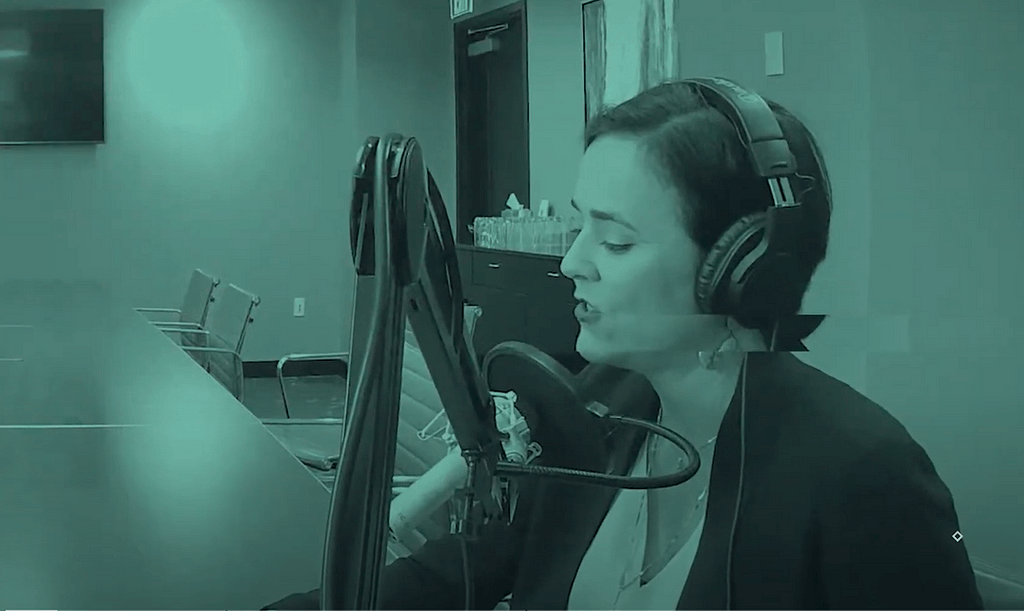 Our transcript of the podcast with Jameson Files host Carrie Webber has been lightly edited…
LATEST BLOGS