How Your Practice's Website Can Keep Engaging Potential Dental Patients in 2022
As the world continues to change, dental practices are changing with it. The way that patients search for and select a dentist has changed drastically over the years. In order to stay competitive in this ever-changing market, dentists must adapt their website strategies as well.
Potential patients form their opinions of your practice from digital platforms, such as your social media and your dental practice website, long before picking up the phone. Mobile use continues its trek toward domination over desktop use in web searches and traffic. And online habits continue to evolve, which, in turn, affect the way our brains adapt and respond. This is true of every microgeneration, especially the youngest members of society, whose brains are being shaped in part by the technology around them.
Just like adding new technology to your practice, websites require occasional upgrades to continue providing your patients with the best possible experience.
Here are 10 trends that will be shaping websites in 2022.
1. Continued Domination of Mobile-First Design
It's not enough for your website to simply work on a laptop or desktop; it needs to look good and function well on smartphones too. We've heard this advice for years. And in 2022, mobile continues to dominate desktop in both traffic and search volumes.
More than 70% of all web traffic now comes from mobile devices, so websites of 2022 need to be optimized for mobile users in order to succeed or even show in Google search results.
2. More Video Content
Patients want more information about what they can expect from a visit to your office. Video content that showcases your services is going to become more important. And it's not just about the patient—videos of amenities, upcoming community events, and happy patient testimonials are all great ways your website can engage with users.
The kind of videos that impact your audience and boost your rankings at the same time are all about your practice, your patients, your dental services, your amenities, and your culture. Stock videos are not replacements for these authentic videos and can even have a negative impact on engagement and Google search results.
At the same time, the videos need to be high resolution, well lit, and professional. This can be a lot to pull off, but that's why you'll stand out from the crowd of dental professionals if you achieve it. Don't be afraid to ask for help from an expert in this area.
3. Websites With Integrated Communication and Scheduling Tools
Having the ability to connect your dental team to potential new patients with the click of a button is powerful and reassuring to patients.
Patients are inundated with hundreds of messages on their phones every day. They want to be able to text, call, and email you directly from your website. This feature is quickly becoming a must-have for dental websites in 2022 because patients expect more convenience than ever before when searching for the right dentist.
Website communication tools provide an avenue for your patients to communicate with your team without compromising your hours away from work.
4. Dental Practice Websites With Baked-In Accessibility
"The digital world has been slow in establishing accessibility standards. The result is the exclusion of an entire demographic of people." —Mindy Schoeneman
In 2022, accessibility continues to be a focus for many websites. It is also the focus of new legislation as 66% of the top 500 websites have been named in an accessibility-related lawsuit in the last 18 months.
To stay ahead of the curve and ensure that your website is compliant with the latest regulations, choose web architecture that takes into consideration those who may have visual or hearing impairments.
There are a number of plug-ins that people often turn to for ensuring accessibility. However, a few legal cases that have arisen in recent years highlighted the need for review and expertise beyond what a plug-in can provide. Accessibility overlay plug-ins alone will not be enough to ensure your website complies with the Americans with Disabilities Act's (ADA) accessibility standards, and in many cases, the overlays the plug-ins provide actually cause more accessibility problems.
If you would like to know more about accessibility standards, we have certified accessibility specialists on our team who are available for consultations.
One way to make sure your website is accessible to everyone is by making sure that your images are descriptive and contain alternative text, a practice that provides SEO benefits as well. This means adding a description for each image and video so the visitor knows what they're looking at without having to see or hear it.
SVG animation and parallax scrolling are two design trends that you may have noticed on some of the most popular websites. They're powerful ways to make your website stand out, but they work best when they are intentional and purposeful.
By 2022, SVG will continue its rise in popularity as a way to create animations with text without compromising load times or causing coding errors.
Here are some beautiful examples of SVG animations. We personally love the hover effect (first example) and the happy marshmallow. This levitating check mark is another example of how a subtle SVG animation can bring understated elegance to the hero section of your website.
Parallax scrolling will most likely be used sparingly and only when it makes sense to do so. Most websites won't need this design technique for the sake of making their website stand out in 2022.
6. Classic, Modern Aesthetic Appeal
It's not enough to have a website that functions. How your website looks will be just as important in 2022.
The websites of the future will feature elements like microinteractions, SVG animation, and bold font choices to make their designs stand out.
One of the most underestimated aesthetic choices is color. Color trends change yearly, and even if potential patients don't keep an eye on New York Fashion Week's color release, the psychology of color affects them. This is true whether they know it or not. The fact that most of us don't understand how design and color affect us is what makes them so powerful.
In 2022, we can start saying goodbye to a decade of rose gold and its desaturated sidekicks. Says Christopher Lara from TheeDigital, "Colorful minimalism goes hand-in-hand with one of 2022's most prominent web design trends: color! Bold, bright, saturated colors help your brand stand out from the soft neutrals that many companies have chosen over the past few years." (https://www.theedigital.com/blog/web-design-trends)
Make sure that your web architect understands aesthetics as well as the technical side of things so that every aspect of your dental practice's website effectively represents who you are.
How your dental practice looks online will be just as important as the rest of your marketing efforts in 2022!
7. Content marketing is still the most powerful way to engage potential dental patients.
Authentic content marketing takes time, but it's a worthwhile investment.
In 2022, content will remain king. Your website needs to attract potential patients and maintain relationships with current ones through engaging, trustworthy, and authoritative content that is helpful to all who happen upon your site.
Research what keywords people use when they're searching for the dental services you provide. Write enough to optimize for Google, and include some of those keywords as anchor text on your pages.
Include a blog section where you post new content regularly, but make sure it isn't too promotional or spammy. Give visitors information they can use as opposed to strictly pitching your services. Most people only engage with businesses they already trust and that have benefited them somehow.
8. Website load time and page speed are essential factors.
In 2022, page speed will be a ranking factor for search engines. You need to make sure that your website is loading efficiently and quickly, especially on mobile devices.
A strong digital presence isn't just about having a good-looking dental practice website with great SEO in place by 2022: It's also about making sure that your website is optimized so that it loads quickly and has a low bounce rate.
In 2022, both of these metrics will be important for ranking well in search engines.
Use webpage speed test tools to identify performance issues with scripts or images on the page, then work to fix them by removing unnecessary elements from pages that show slow load times and optimizing images to take up less bandwidth.
If your dental practice's website isn't providing relevant information quickly enough, visitors may feel like they're wasting their time, causing you to lose those potential patients.
9. Interactive Quizzes and Assessments
Make it easier for people to get answers about what you have to offer by adding interactive elements like quizzes, calculators, or assessments. A few engaging examples are smile assessments, overall dental health assessments, or smile-type quizzes (canine, Mona Lisa, full-dentured, etc.).
Quizzes and assessments let patients know you are prepared to customize their care. It also keeps them on your site longer, which builds your connection with them. Google notices the length of time visitors spend on your page, too, and uses it to boost your rankings in search results.
(Plus, quizzes are fun.)
10. Lazy Loading and Infinite Scrolling
In 2022, lazy loading and infinite scrolling will be the new ways to keep visitors on your page for as long as possible. Rather than taking forever to load all content at once, you want your website set up so that people can view photos and content gradually over time (infinite scroll). This way only the most important information is immediately visible when they first hit the page.
Lazy loading doesn't just mean loading images as needed. It also means that the site won't load every single word of text on the page until the visitor scrolls down far enough for it to be visible. This ensures that content that may not be viewed doesn't waste valuable load time.
Scrolling is a natural movement, and people will expect to scroll through long pages in 2022. Keep them scrolling by making sure that your content is relevant, interesting, and engaging so that your warm leads will be more likely to stay on the page instead of exiting out of boredom.
Optimizing Your Dental Practice's Digital Presence in 2022
In 2022, it is important to stay on top of the latest trends in dental practice website design. If you're looking for a professional opinion about how your current site fares against these predictions and what changes are needed, we can help!
We offer free consultations with our experts, who have years of experience implementing successful SEO campaigns and marketing strategies for dentists. Contact us today if you want expert advice from people who know what they are talking about when it comes to digital marketing for dental professionals.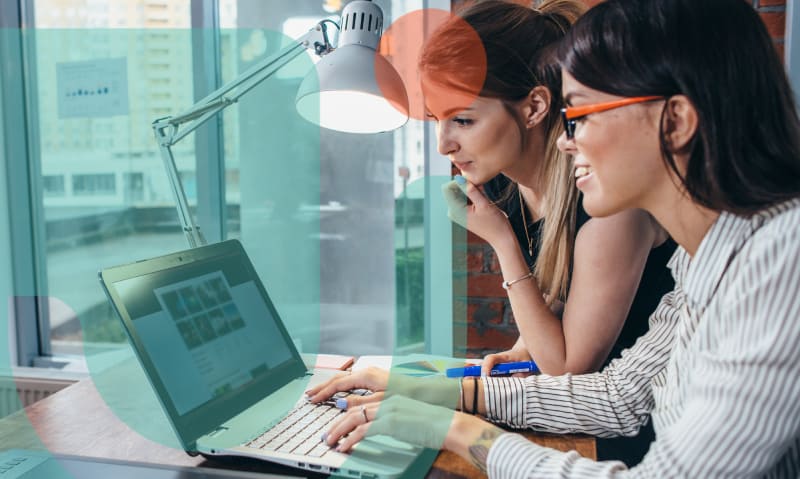 The clarity of the laws around web accessibility will continue to evolve. Accessibility is common...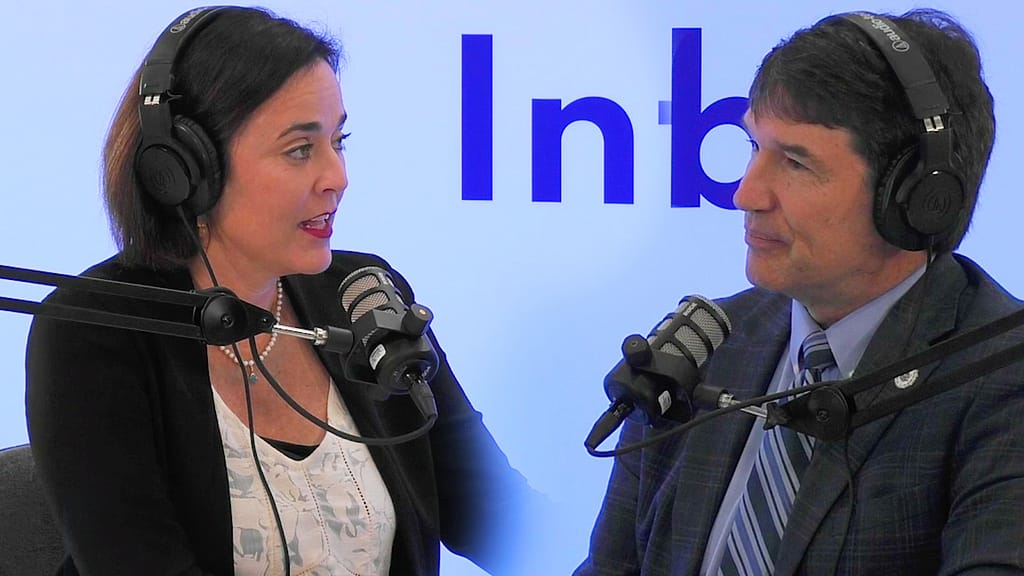 Our transcript of the discussion between Dr. Mark Hyman and Jameson Files host Carrie Webber…