Below, we've compiled the key points discussed in the Jameson Files Episode 139. To enjoy the full episode with our very own Carrie Webber you can watch on YouTube or listen to our podcast on iTunes, Google Play, or Spotify.
Hello everyone, and welcome to the Jameson Files. I'm your host, Carrie Webber, and it's such a pleasure to have you here again today!
Today we want to talk about a very popular subject with our Jameson clients across the country. In fact, when I'm lecturing to groups across the country, the demand for this topic is always at the top of the list. And that is: case presentation. But let's look at an even bigger and broader scope than that, because really this is all about your patient's experience and the team's approach to what we at Jameson call the Patient Practice Partnership.
What is the Patient Practice Partnership?
Now, why do we call it the Patient Practice Partnership at Jameson? We believe that the patient-centered approach to building relationships with your patients, educating your patients, and ultimately communicating with them about necessary, needed, or even wanted care is the difference maker for you from getting to where you are now and where you want to be, not only as a practice, but as a practitioner who has an ideal vision for your practice.
So when we talk about the Patient Practice Partnership, we're talking about some specific aspects of the patient experience that I want to walk you through briefly today. And these findings are founded in what we see coming from studies by the ADA Health Policy Institute. Year over year, they ask for the top reasons patients don't move forward with treatment or don't stay active in your practice. And guess what? Cost is always the top deterrent, which is probably no surprise to you. The other two that are always right near the top are time and fear. There are some other ones that come up pretty high as well, but cost consistently seems to be the top deterrent.
Now, as we at Jameson consider these findings and look at them from the patient's perspective, we have come up with ways to help patients get the kind of dentistry they want or need. So we have created what we consider the four pillars of a healthy patient practice partnership. And those pillars are where we can measure both success and areas that need to be developed as a team when it comes to how the patients engage with us.
Four Pillars of Patient Practice Partnership Success
The pillars are trust, need, urgency, and value. If patients are not moving forward with treatment or staying active in our practice, more than likely you're missing the mark on one or more of these pillars. So when you think about the patients that you have in your practice right now, or on your new patient experience, or on your treatment presentations and consultations, think about these four pillars.
whether or not your patients are moving forward, staying active and so on or not is based upon how successful we are in building these pillars.
Do your patients trust you? Do they see the need for the treatment you are providing or recommending? Do they sense an urgency to receive that kind of need, especially when it's in terms of restorative care? And do they see a value in what you bring to the table? So think about your practice from those four pillars. The stronger those pillars are in our patient relationship with our practice, the better we all are in the long run.
How do we build the pillars?
But how can we improve? How do we build these pillars? There are a few aspects of practice building, team development, and personal development that I want to take a look at from not only the lens of what you recognize as needs in your practice, but from the perspective of your patients. When we pivot our mindsets to look at it from the patient's perspective, things may look a lot different. So one of the main areas that we find when we work with practices, or even in our own practice, is that when we're building these pillars, one of the key elements is our practicing of excellent communication skills.
1. Verbal Skills
Yes, of course we know this, we know this, we know this! And yet we see time and time again—areas of opportunity to improve and refine our skills when it comes to how we communicate with our patients. So are you continuously working as a team on the mastery of your verbal skills? And what does that look like? Do we have a clear understanding of the process in terms of what an excellent patient experience looks like? Does everybody on the team understand what that process is, and is everybody aware and aligned with their role within that patient experience process? Are we practicing the process? Are we practicing the conversations? Are we working on those verbal skills together? And are we starting to become comfortable and competent in the flow of an excellent patient experience?
Communication Processes
When we have a flow that we follow consistently, our consistency and success starts to go up as well. So our goals are: getting a process in place, everyone being on the same page and in agreement with the process, everyone on board with their role individually and as a team, and executing that process seamlessly. We need to make intentional room for communication in every aspect of the patient's experience.
How do we communicate when a new patient is coming in and we're doing initial interviews, getting to know them, and finding out what their goals are? What about when we're presenting recommended treatment or a diagnosed treatment, or we're seeing them in their continuous-care type of appointment? We need to communicate and build value and importance of a needed treatment that has not yet been completed. And it all comes down to our communication skills.
Listening Skills
And communication includes listening. So are we using active listening skills in our conversations with our patients? Active listening is the effective and intentional practice of asking questions and listening to answers. This communicating back and forth with the other person helps to make sure that the message sent is the message received.
It's also a perfect way to open the door of communication in areas that maybe you've never had the opportunity to talk to your patients about before. Perhaps there's questions you could start asking that they've never been asked before by a dentist or a dental practice, and that can make a big difference in building trust, need, urgency, and value. So working on our active listening skills, and being consistent in the process of a patient's experience.
Power Words
And now also working on our vocabulary. We believe there are stronger words that can be used. We call them power words versus weak words. Weak words can diminish value. Power words can build value. When I think about this in practice, as I think about the patient experience, especially new patient experience, we want to build a perception about the type of treatment you provide. This helps them to understand the value of what you're offering and keeps patients committed to their appointment.
So if you struggle with broken appointments and no-shows, this could be an area where you might want to elevate the vocabulary you use with your patients. If you're using more diminishing words, like "just" or "kind of" or "sort of," even accidentally, that can diminish value. So look at it as an area where you can build up your vocabulary and be more customer-service oriented in the way that you communicate with your patients.
When we come from a place of high service of excellence and professionalism, even in the way that we communicate with our patients, we can also shift our mindset to what I call permission-based case presentation.
Permission-Based Case Presentation
Now, what I mean by this is very simple. Look for opportunities within the patient's experience to ask permission. For example:
Mrs. Jones, may I have permission as I'm taking photographs and assessing your mouth, to show you any areas of concern that I find? Would that be all right?
May I have permission to present to you what I would consider the best possible treatment for the condition occurring in your mouth?
Mrs. Jones, may I have permission to show you on this photograph that I'm pulling up right now on the screen, the area of concern that Dr. Jameson has discovered in his evaluation?
You'll find that when you ask permission to present optimal treatment or whatever it is, the patient is giving you permission, and they are more actively engaged and interested in what you have to say.
Instead of telling them, telling them, telling them; be asking them, asking them, asking them. We're naturally more engaged in a partnership-type conversation, so it can really shift the whole trajectory of the relationship of the conversation. And it helps the patient to feel a sense of control over their situation so that they don't become overwhelmed and find themselves in a state of fight or flight.
So let's recap:
Have that permission-based approach to the patient experience.
Work on a process and a flow that allows for communication to take place in the patient's experiences with you.
Use power words more often instead of weak words.
And really work on active listening skills.
These are the areas of communication that if you identify them and work on them together, I can promise you, you will see an improvement in your patient practice partnership, and in building those four pillars.
2. Team Engagement
Now, the second area that we can build pillars in is team engagement. We fully believe in a team approach to patient experience, here at Jameson. We need a team approach to practice growth, case acceptance, and so on. The team as a unit is powerful! So we need to intentionally create a culture of communication and a culture of growth across the whole team. Everyone needs to be working in a unified fashion on mindsets and skillsets that make a difference for the patient and for each person on your team. A practice that celebrates the successes of the things they develop and improve together is a healthy, happy work environment.
Team Members With a Vested Interest
So how do we do this? We need to make sure that we are bringing people into our team that have a vested interest in growth and development. And if we aren't, first of all, naturally interested in bettering ourselves and striving for excellence, it'll be very difficult to insert that into a new team member's mindset. That's why we as leaders want to make sure that we are continually communicating, setting the tone and standard in our practices that we want.
When you have a group that is united in a desire to be better, it can build those four pillars in your practice. And not only for your patients. If we believe in those pillars for the practice, we trust our providers, we trust our doctors and our hygienists, we trust the people that are providing the care. We see a need in what we provide. We see a sense and feel a sense of urgency on behalf of our patients for the care that we're recommending. And we see and feel the value of what we recommend and provide for our patients. When we believe in ourselves, it makes it easier for us to help our patients believe in us. Right?
Have a Defined Vision
So have a shared interest in growth and development, and then be aligned in purpose and vision. If your doctors, practice leaders, and office managers have never clearly communicated what the vision is for the practice, how can you experience that shared purpose? And if we've never identified what the true core purpose is for why we do what we do, it's time to identify it. This is a powerful step in getting you closer towards an aligned team that's fully invested in growth. And then make sure that you're clearly and consistently communicating what you want and where you're going, so your team can act on that.
So when you consider your vision, purpose, and values as a team, think of it from the perspective of the four pillars. Is it building trust, need, urgency, and value for your patients? What does that look like specifically for you in your practice? How are the patients engaging with you that would allow you to verify that you're checking those boxes. So think ahead and define it. If they're doing this, if they're saying this, if we are seeing this in the schedule; then we'll know we're seeing the results of our work toward building those pillars.
So make sure you have a unified team effort that starts with the leaders. Make sure you're clarifying what your standards of expectation are. And look for the results that prove those standards and goals are being met.
Excellence Breeds Success
There's a great book called Grind by Michael J. McFall. And it's about a coffee business. It has nothing to do with dentistry, but I believe we can learn so much from many different business worlds in terms of what excellence and success can look like for us when it comes to engaging with our patients. In the end, we're a relationship business. And if we can't satisfy our patients, who are ultimately our customer and our consumer, then that's where we need to focus our energy.
Mr. McFall says in his book that in your business, you'd better be ready to provide an A+ product or service; because your customer will never fall in love with B+. Your patients can feel and smell mediocre. They can taste marginal. They can sense apathy from a mile away. And if you're only kind of doing it at your best, it simply won't work.
The patient practice partnership is ultimately founded in excellence and in bringing that A+ experience to your patients every single time. And that takes us all the way back to number one in terms of communication and being clear on a process and being committed to that process for consistency's sake and for executing our tasks with excellence. S
3. Creating the Patient Experience
And now, creating the patient experience that is founded in the four pillars is our number three. What processes do we follow to create value, trust, need, and urgency? What follow-up do we have put in place when it comes to following up with our patients about diagnosed or recommended treatment? What's the flow in terms of setting up a needed appointment or if your patient has missed an appointment? What about if your patient has just had a big procedure, are you following up with them to build more value in the relationship with you?
See Through Patients' Eyes
Looking at it from the patient's perspective, if I were a member of your team, or if I were the doctor, I would look at it as if I were a patient in my practice. Would I be exceptionally pleased with the kind of care we provide? And I'm not just talking about the clinical care, I'm talking about their entire experience, because most patients are going to measure their satisfaction with you based on everything from the moment they walk in the door to the moment they walk out.
Of course we hope that your treatment is excellent. If that's not the case, we start there. But we need to think about the entire patient experience, the processes we follow, the tools we have available to help patients get what they want or need.
Maximize Processes and Tools
What do I mean by that? Well, customer service is measured by how easy we make it for a patient to get what they want or need.
Do we have an excellent website?
Do we have an excellent confirmation process?
Do we make it really easy for them to fill out the forms and information we need prior to their appointment?
Are we maximizing cameras and photography in the patient's experience across the board consistently from all providers?
Are we using photography and before and afters to help educate patients so they have the information they need to make good decisions?
Are we using patient financing and in-house membership plans?
Are we really getting comfortable and competent with the financing tools that we have available to help patients move forward with treatment?
Are we using our patient communication tools to the best of our ability?
Are we measuring our success on a regular basis?
Are we setting goals for consistency and improvement in the patient experience?
Are we getting feedback from our patients?
Maximize the tools you already have in your practice. There's a huge opportunity to improve your utilization of those tools. Does our patient experience reflect the value of care we are recommending? If we want the patients to have an understanding of the high value we offer, we have to be delivering high value. Otherwise we're not building trust; we're actually diminishing trust. If we're communicating our vision of excellent experiences through our external marketing efforts, we better be delivering excellence.
So thinking back on the patient practice partnership, how are you doing in these areas in your practice? Where do you need to improve? Where do you need tools or resources or coaching or training or something to help you see things from a different perspective and do things a little bit differently to get a better result?
Remember, no change means no change.
So if you want different results, you're going to have to do some things differently. I invite you to visit our online learning platform, Grow, by Jameson. You can find that at grow.jmsn.com, and there are individual pathways or total team pathways where you can learn, keep track of your progress, receive CE credit, but ultimately help you achieve the goal of being better in providing excellence in your patient experience. Really, it will help you grow.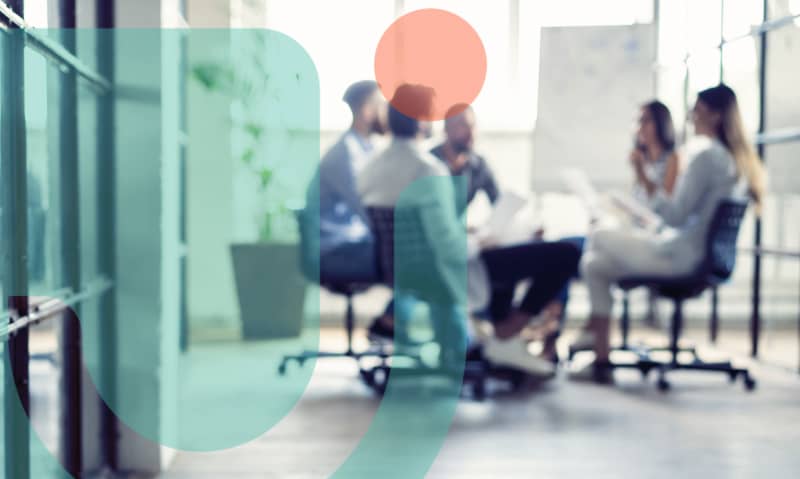 Fine tune your team meetings to get the most out of them and your team. …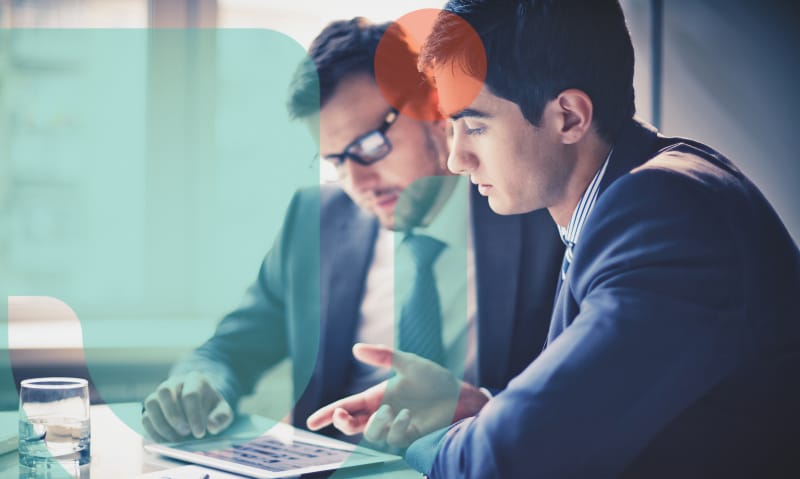 Keep your practice running at its best. Have you heard the old adage, "Time is…