Stabilizing Your Practice after the COVID-19 Shutdown
As this is written, the top questions practices ask us primarily revolve around the following:
Stabilization of their financial status
Utilization of their PPP funds
Accessibility to PPE
How to appropriately understand and execute new infection control guidelines
How to cope with employment surprises as they bring back team members
It is important that you as a practice owner lock into the experts and advisors you trust the most to help guide you through these processes and phases of the COVID-19 crisis. Speak with the advisors who will work on a plan with you that is in alignment with your values. Listen to those who will give you educated and healthy guidance.
Ultimately, you must find your resources, focus on them, and make decisions best for you and your practice to move forward with confidence.
As you walk through reopening and see more patients returning, you might have questions as well. We're covering the questions we're hearing most often, and we're offering you the advice we hope helps you step forward with confidence.
How do we adjust our systems and verbal skills when reaching out to confirm or reschedule patients?
It is not business as usual in this process. At Jameson, we are highly recommending that practices deactivate their automated systems at this time for confirmations and go back to the basics through telephone. The reason is multifold.
We need to assess the patient's comfort level at keeping their appointment at this time as well as make ourselves comfortable and available to answer any questions and discuss any concerns that they have.
We need to reconnect with the patient on a relational level—how are they doing?  How is their family? We care about our patients and this is the opportunity to rebuild our bridge of trust and value with them.
We need to prepare them for the changes in which they will experience their appointment—from the COVID screening to checking in from their car, to the elevated PPE the team will be wearing and so on—the more prepared and the clearer the patients' expectations are, the less unsettling and confusing the experience will be for each patient.
Some practices are reopening with the same verbal skills and approaches to confirmation as before COVID-19. As a result, they are experiencing a higher level of cancellations and no-shows the day of the appointments, especially in hygiene. Taking more time to elevate your verbal interactions during the initial calls to the patients will help open the doors of communication and build value and comfort in the appointments to improve the odds that they will indeed keep that valuable appointment in your schedule.
How do we schedule our appointments to give room for all that is expected of us—especially hygiene evaluations?
The appropriate adjustment to the schedule is an area we are finding practices getting stuck in as they try to determine the amount of time they will need and how to orchestrate that in their day. It will be important to do several things here.
Reset your scheduling blocks and be more intentional about dovetailing your doctor's schedule if you are a single doctor practice to allow for necessary hygiene checks.
Incorporate variety in the hygiene schedule with appointments that do not require the doctor's evaluation so that your doctor is able to spend the majority of their time in restorative treatment to reduce PPE changes (i.e. mix in periodontal appointments, etc. alongside your hygiene appointments that require evaluations).
Add time into/between each appointment to allow for new decontamination processes, PPE changes, etc. Be on the conservative side at first to make sure you don't run into trouble here. Then evaluate daily/weekly and adjust the schedule when you become more and more efficient. Make sure the entire team is aware of these adjustments.
How do we help our team become comfortable with being back and how do we all stay on the same page?
From the very beginning, make it a priority to have regular and consistent meet-ups to prepare your team, give them space to ask questions, share concerns, and to adjust your processes as you experience your days in real life. Things will more than likely not be as you expected them once you are in real situations. Therefore, it will be important to have time together to make necessary adjustments to your processes and work through your stumbling blocks.
Clearly communicate the steps that have been taken for safety with your team, clearly plan out together new processes. Make sure everyone is on the same page, and make sure to practice these new processes and verbal skills together before you ever see your first patient! This will help you to be more confident and will ensure a smoother first day back.
Daily huddles should be a priority—for connection, questions, to orchestrate the most effective day possible, and for clarity and encouragement. We also recommend end of day debriefs in the beginning for refinement, review, adaptation, and adjustments as you prepare for the coming days.
How do we execute consultations?
Determine as a team what level of diagnosed treatment and investment your patients generally would be comfortable with accepting while in the chair. Remember, you will be covered head to toe in PPE and thus the human connection aspect of patient education and case presentation will be extremely limited. The clearer you are as a team on the different directions to take depending on the level of diagnosed treatment to present, the more effective you will be and the more engaged your patient will remain.
For cases that would have typically involved a more focused or a return consultation, determine as a team the best scenarios for how these are executed. Do you have a private space that is large enough to honor social distancing recommendations? Do you have a time in your schedule where you can reduce PPE to a clean mask and lab coat to present the treatment effectively? If a decision-maker is needed to join the patient, how does this impact your approach to consultations due to OSHA & CDC protective recommendations?
Have you begun to incorporate teledentistry into your practice? There is a great opportunity within this video conferencing approach through HIPAA compliant tools to have your consultations with the patient and their decision-making spouses or loved ones through this approach. You are able to share photography, before and after photos, walk through the treatment process, share the treatment plan electronically, give them access to patient financing and other financial resources through online formats and can even have treatment plans accepted through electronic forms. Until the day comes that an unmasked, face-to-face presentation can occur again, we highly recommend exploring how you can make video a part of your consultation process—even if it is simply for follow-up and to answer questions after they return home.
How do I ramp up my production as quickly as possible with the restrictions we are faced with?
It will be important that you reset your goals based upon the current reality of what you can do within a day. Determine what the minimum acceptable is and work as a team to create and orchestrate your schedule as effectively as possible to meet (and hopefully exceed) that goal every day. Forecast out with the help of your financial and management advisors what the next several months could map out to be in order to prepare appropriately and build upon each month.
Triage your schedule to see the patients with the most urgent needs first followed by your most dependable patients (those who have historically kept appointments, accept treatment, completed treatment, pay for treatment, sent you referrals). Your next priority will be those with diagnosed and unscheduled treatment. And then fourth will be your patients with the least urgent needs and those who are more in a maintenance mode.
Your highest need patients must come first and must be prioritized in your schedule to fulfill their care.
Maximize the services you have available to help your patients continue to say yes to the treatment they want and need. Honor and partner with them to receive care in ways that respects their current state regarding time and finances. Work with CareCredit to maximize their support for your patients; utilize online and digital tools available to you through your patient communication software (i.e. digital treatment plans, text-to-pay and more; place more emphasis on or implement an in-office savings plan).
Now, more than ever, it will be important to follow what Jameson has always considered the key steps in what we call The Model of Success:
See fewer patients in a day.
Do more dentistry per appointment—when and where appropriate.
See your patient for fewer appointments
Maximize the work and care your clinical team can provide to the level it is possible and allowed within your state—delegate, delegate, delegate!
Maximize a minimized team.
What do we do if a practice member tests positive for COVID-19?
It is vital that you follow the recommendations made by the experts in this scenario. A good place to start is by reviewing the Centers for Disease Control and Prevention's guidelines and speaking with your advisors.
Additionally, we've compiled recommendations to guide you on what to do if a team member or doctor is sick, has tested positive, or was sick and wishes to return to work. You can view those recommendations here.
Give yourself time to process your situation and lead from a place of confidence.
All of these questions and the answers and recommendations that come from them require time, focus, attention to processes, refinement and a great deal of work and intention from each member of the dental team. But most importantly, the doctors and team leaders must be behind your endeavors.
Lead from a purpose-driven place, do the work, communicate again and again until the path forward is clear, do what you can to unify together as a team to be as Cathy Jameson says, "a group of leaders working cohesively toward a common set of goals."  Your team will thank you, and even more importantly, your patients will thank you.
You're not the only practice leader walking through this. We work with individuals every day who are facing the same challenges and questions. Perhaps our other resources can help you along your journey.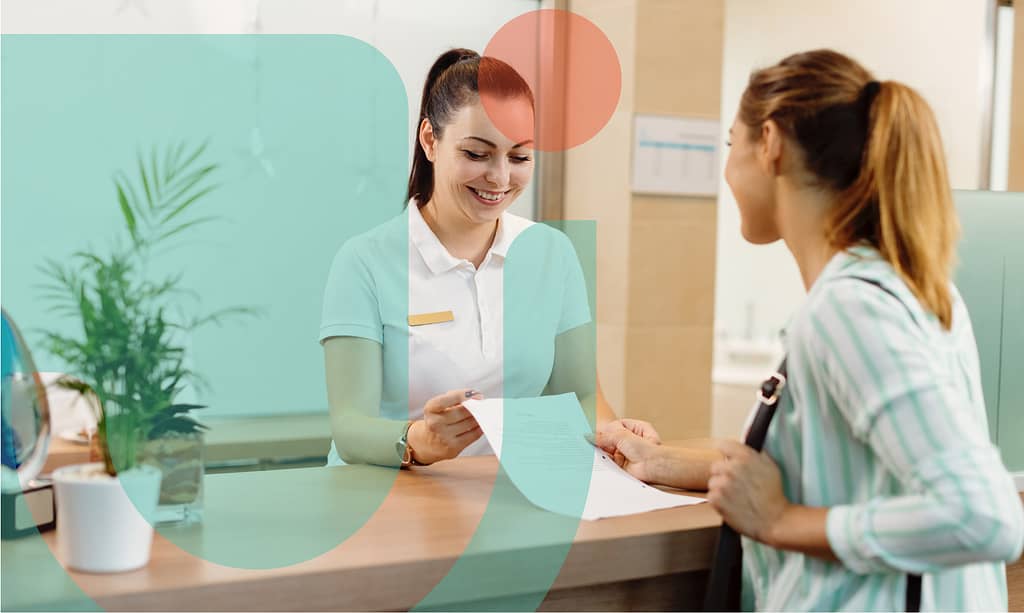 Transforming Chaos Into Consistency Chaos. Uncertainty. Stress. Frustration. Blame. Team conflict. Disengaged patients. Rampant cancellations…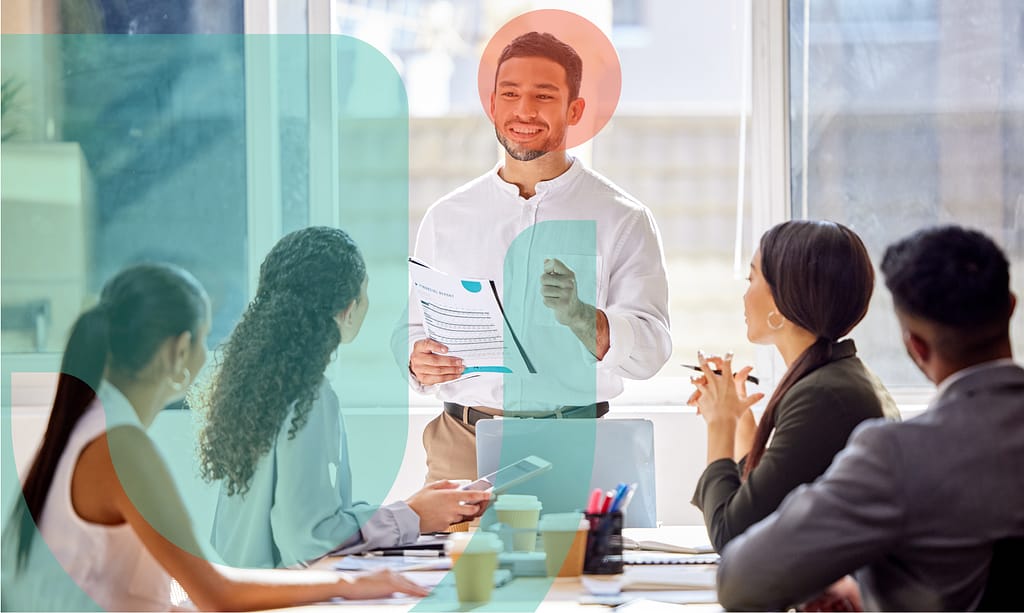 Setting Clear Expectations for Excellence Something that we hear at Jameson time and time again…