Carrie Webber:
Happy new year. I'm your host, Carrie Webber. I'm so grateful to all of you that follow along on our podcast community. For those of you that watch us on the Jameson Facebook page, either with us live today or on the recording, at a more convenient time for you, we are certainly glad that you take the time to connect with us, to learn with us and to be a part of the Jameson files community. As we kick off the year, I want to invite you if you haven't already done so to connect with us through the areas that you listen to podcasts, whether that's iTunes, Google Play, or Spotify, the Jameson Files is there. And we are continuously updating our podcast channels with these recordings of conversations with great opinion leaders and industry leaders in dentistry, as well as educational information from the Jameson team. So if you haven't already joined us on the podcast, I encourage you to do so, and please feel free to share that with others. We'd love to grow our community with more like-minded dental peers. The more we grow together, the better we're going to be in 2021. And that's the goal, isn't it?
So to kick off our year, I am so, so excited to have a very special guest, a friend of mine and a friend of Jameson's Teresa Duncan of Odyssey management. Teresa, thank you so much for being with us today.
Teresa Duncan:
Oh my pleasure. It's so nice to see you! Happy new year.
Carrie Webber:
Happy new year. And as a brief introduction—I feel like, Teresa, in dentistry, you really don't need an introduction—but, for those of you that may not know who Teresa is, Teresa is an industry leader and key opinion leader in dentistry. She has truly taken to heart helping dentists and teams manage their insurance or accounts receivables—the business aspect of dentistry. And she is a brilliant mind that I have had the pleasure of getting to know over the past several years. Teresa, before we step into all things insurance, which is what I hope that we can cover today. I'd love for you to share a little bit about your story. What led you down the path to where you are today?
Teresa Duncan:
Well, I was an accidental dental assistant. I kind of stumbled into the job and my boss graciously realized I wasn't a great dental assistant. And when I suggested moving up front, he was like, yes, that sounds good. So I know about dental assisting. I was sort of good at it, but not great. I was a much better admin person. And so that's where I made my journey, went to manager, and then on to consulting and speaking. And that's where I found my home. So I've met a lot of good offices and a lot of good managers and doctors along the way, but I realized when I started speaking that I could meet even more and help educate as well. So that's my story.
Carrie Webber:
You know, one of my memories of your most recent years was being at the annual meeting for Aidan. Teresa has really poured into the office manager community, the Aidan community, and you were on a panel with an incredible panel of leaders in dentistry on the main stage. And I couldn't help but laugh because it felt like every single question was an insurance question for Teresa. "I have a question for Teresa. I have a question…" And then hammering you with some really challenging questions. And you had an answer for every question. I felt like, boy, what a gift to our community to have someone that has a passion for this in the way that you do and continues to help dental professionals. So my questions are all angled towards insurance. I hope you're okay with that.
Teresa Duncan:
I am! I am blessed to be able to answer these questions for everybody. And it has been an interesting couple of years—I'd say the last 10 years—because it has been a big change in what's going on in insurance. So, do you want me to just update you with what's new with regulations, or do you want to focus on something specific?
Carrie Webber:
No, I would love it. You know, we're coming out of a doozy of a year—2020—and I think we're all kind of peeking around the corner of this year thinking, "Okay, what kind of optimism can we have in the year to come?" But a lot happened last year, and a lot of things have changed. So I'd love for you to just share with all of us what's happened. What do you foresee? What do we all need to have our attention on when it comes to managing insurance in our practices in the months to come?
Teresa Duncan:
Sure. So the months past 2020, thank God we've closed the door on that year, but 2020 really showed a lot of doctors and managers that there were weaknesses in the insurance system. Even the best managers have them. When I was a manager, I tried to be the best, but there were always things that fell between the cracks. And that's the challenge of being a comprehensive manager. Well, as an insurance coordinator, it's almost as busy as being a manager because things change all the time. In 2020, we had to deal with a ton of people changing coverage, losing coverage, catching up on bills. But it really showed us that we had a lot of claims outstanding. We were previously getting to claims when we could, because the cash was coming in. So we really kind of put reports on the back burner. When you're busy, you tend to do that when you have downtime. When you're sitting at home, you start thinking, "Okay, I should clean up the insurance report."
And then you go, "Oh my gosh, I had no idea it got this bad." That's really what I was finding. And so we did a lot of calls because I do quick consulting calls on these types of things. And the other thing was that doctors were thinking, "Why am I participating? I'm giving up so much money." I also had people that were saying, "I'm really not going to have a lot of patients. Now I've taken a big hit. I need to get patients to participate." And I think catching up on reports was the theme of 2020. Cash flow, of course, and thankfully that's carried on into the next year. You know, I love collecting, I love revenue, and hopefully we can all focus on making sure that that cashflow keeps going. But I do have some light. I guess 2021 is looking like light at the beginning of the tunnel.
So there's been some changes, and you're the first person to hear it in this format. I released it on my podcast, but you know, with this, I want to give you the high level. And if people want more information, they can go onto that. Cause I talk for a whole hour on it, but we have some legislation that's coming our way. And I'm really excited about it.
Carrie, are you familiar with the McCarran Ferguson act and how it restricts providers from talking and sharing information? That's the antitrust law, so you probably heard from your clients something like, "Why can the insurance companies share information, but I can't." So that's the McCarran Ferguson act, and that has been repealed. The White House just has to sign off on it. And that just means now that the insurance carriers are going to have to be a lot more clear in their dealings with the state and the federal government looking at it. But let me back up here. They're not going to be able to keep other carriers out of their area. So hopefully that increases competition with the carrier. So there's not quite the stranglehold on markets. I know that's a very high-level definition of it, but whenever you hear people talking about, our hands are tied, well, why wouldn't their hands be tied? So anyway, this is the law that they're talking about. And it's been repealed. I'm surprised and kudos to ADA. They did a good job with this.
Carrie Webber:
They've been really striving—the ADA. I agree. They're really striving to advocate on behalf of the profession, in Washington. So that is really great news. And you said you have a more in-depth episode on your podcast, the "Nobody Told Me That!" podcast. I'm following Teresa on her podcast, and I encourage you to do so, too. She gives so many great updates.
Teresa Duncan:
Yeah, it's up now. And they should check out your episode on there with me too. That's one of the more popular ones. Cause we kind of went in depth about, you know, the emotional part of 2020 and what it's meant for offices. But yeah, it's "The Top Three Insurance Trends You Need to Look Out for in 2021." So that's one of them. And Carrie, if you would, I would love to talk about the one section of it, which is the fact that the ADA put forth kind of like a bill of, I don't know, offices rights or something like that. I mean, basically they came to this group of insurance legislators and said, "Look, our providers are getting hammered out there. If you could adopt these recommendations, we would appreciate it."
And the good news is that after years, and also after lots of negotiating and testimony, they did accept some of those. So we are going to be seeing in 2021, hopefully more carriers adopting this, because once the high level insurance legislators recommend something, typically the carriers will then approve it and start moving towards it. We won't see it immediately. They'll have to incorporate it, but we can look forward to network clarity, which is great. So now, before you get signed up with a network—you know, you'll sign up with one umbrella plan, right?— now they have to notify you before they just put you on another one. They have to give you time to opt out. They have to give you the option of opting out of any new ones without being dumped from the top one, which is a big fear. A lot of offices don't want to opt out of some of these lower plans because they're afraid the umbrella plan on top is going to kick them out.
And then where are they? So there's lots more provider rights when it comes to that. They're also looking at having virtual credit cards, not the mandated, which is nice. So we have to be notified if we're moving to that. And we have to be notified of all of our options and we have to be notified if it costs us extra money to go this way. So lots and lots of changes that the ADA has brought forth. There are other issues that didn't quite come to pass, but I'm happy with the network clarity piece on its own because there's lots of straight-up confusion about which network am I in. I don't even know what network I'm in. So do you hear it? I know. Oh yeah.
Carrie Webber:
And so do you feel like this is a step in the right direction in terms of helping a little bit, having a little bit more transparency between the insurance plans, the providers, and it's just going to help in that transparency piece?
Teresa Duncan:
Yeah, I hope so. And you know, for your listeners who aren't familiar with me, I work also with insurance carriers, I'm friends with a lot of them. I'm on committees with them. I'm part of a big organization and, you know, PR. I guess representing the provider side to their side of it—the lack of transparency, the craziness is also felt on their side, because it drives their costs up because we are on the phone calling all the time saying, what is this, what network am I on? So they're also feeling the financial pinch, and it's just a bad vicious cycle because, you know, I want to say to them, "Well, if it wasn't so difficult, we wouldn't be on the phone with you all of the time. But I just kind of go "well" and they know—they're people just like us.
So yes, I do think you're going to have a lot more transparency. I think there's going to be more transparency to the patient too, because there's nothing that's more disappointing for a patient than to think that they're going to an in-network dentists, get there, and then realize, "Oh, wait, you're not in the network. Why is the online listing wrong?" And that's another part of it too, is that they have to, within a certain period of time, update their online directories. That's why we get calls and they swear up and down that we're in network with them. But we know we terminated with them 30 days ago. It's just, nobody wants to argue with a new patient. That's not fun.
Carrie Webber:
It's not a good start to any relationship, really!
Teresa Duncan:
No, not at all, not at all. And the other part of it too. It's funny that you mentioned transparency, because another trend that I identified in the podcast is that the executive order that was signed. passed to Trump, he signed it, and then it was agreed upon—and it's this transparency rule where healthcare pricing has to be transparent. It doesn't specifically name dentists, but what I really do think is going to happen is that patients are going to expect that kind of clarity now where we don't just wait to see what, you know, what's going to happen in the bill. It's a customer-service trend. If they start seeing transparency in other parts of healthcare, they're going to expect it from us, which means we have to make sure we up our estimation skills. And I don't think that's a bad thing. It might be painful at first, but I think it's not a bad thing. Our patients need to know how much it's going to be out of pocket because they have to plan for it. I couldn't afford an extra thousand dollars within five minutes' notice, you know. Like, I don't want to be surprised by that. Who does?
Carrie Webber:
Right. Yeah. Teresa, that kind of steps me into some questions that I have for you in terms of your opinion or what you see happening in practices. When it comes to efficiency and competency in managing the insurance aspect of the practice—those team members that are responsible either for working out those details with the patients or working directly with the companies—do you see in that respect in terms of, it's very overwhelming? Like, having to call the companies and dealing with all that plus inaccuracies, and then their estimates with the patients, and that heightened level of customer service, which is just important, if you're going to be in network with these organizations. But where are the mishaps and missteps in terms of, can we be more efficient here? Can we be doing this more successfully consistently, so competency can be elevated? If you focus on refining these areas, do you see some particular areas when it comes to managing the insurance aspect that you could share?
Teresa Duncan:
Sure. Well, I think it's really important, for the insurance coordinator to identify what the most mundane tasks are and take those off his or her plate. And I know it's counterintuitive to use an outsourcing service. I used to not recommend them, maybe 10 years ago, because they were still kind of getting their groove on. There were only a handful of really established ones. And now we see who's survived long term. But things like checking eligibility and benefits, posting insurance checks, even just sending out claims. A lot of that stuff can be outsourced—all or some of it. The eligibility and benefits is tedious. I would outsource that in a hot second. My skills as an insurance coordinator are best put in submitting the claims, making sure documentation is okay, talking to the patients about estimates. And I really enjoyed putting in checks and running reports.
Let me do what I enjoy as an insurance coordinator and outsource all that silly stuff. I mean, it's just like a receptionist doesn't want to sit on the phone, confirming appointments. So what did we do? We got smart. We started using reminder systems. There's no reason why that little piece of the puzzle can't be taken away from us and alleviated by some outsourcing. The other section that I would love to see get more accurate are the estimations. I think if you don't check benefits, you're not going to find out about these crazy clauses in these crazy plan designs. There is a misconception out there, especially from us seasoned people my age, who've been doing this a long time that plans don't vary that much. Sometimes the percentages are off because we're just used to seeing the same plans over and over again.
What I've seen in the last five years is very creative plans, deductibles applying at different places, and different clauses and time limitations—missing tooth clause applies here, but not here. The benefits now need to be really looked at, because you can't count on them being the same from plan to plan. Now, another sidebar about the McCarran-Ferguson act is, if there's going to be more competition in the marketplace, I really do think you're going to see different plan designs coming along for the patients to make it more affordable. But that means we need to be well aware of these things because we have to program our computer to spit out the right numbers. But I am a big believer in making sure our patients can trust us. So translating the benefits, I always say in the office, in my classes on where the benefits whisper, we have to be fairly accurate, very accurate about our estimations, or that erodes all of the patient trust that the clinical team has spent tons of time building.
Carrie Webber:
Well, you know, it's that is a perfect point of preparation before presentation. What a difference that can make if you're running in, trying to just slam-dunk a presentation and you haven't taken the time to effectively prepare for it. You're teetering on a line of trust with these patients and their perception of you as their provider and the value you bring to the table in their relationship with you in the practice. It just is what it is. And to say, "That's not my job, or that's not my role," well, you're making a choice to diminish customer service and diminish an opportunity to build trust and relationship. And, Teresa, I think this is a perfect time to give a little plug for your book, "Moving Your Patients to Yes," because you talk a lot. We have the book—our team has your book, and you give some very specific verbal skills when it comes to this area. So it's not a massive undertaking to read that book, and it's a great resource to reflect back on.
Teresa Duncan:
Well the book was a labor of love, honestly, and it really came from all those years of having those conversations with the patients where I would have to give them big numbers and then sue them over a little bit. So I started to learn what worked and what didn't and, you know, you have to take into account patient personality. But yeah, the book has tons of scripts and verbiage and reasons to say this and not that. And it's not a hard read. It's less than a hundred pages, but it is. I hope it will be very helpful for you.
Carrie Webber:
Right. And you know, for some, especially if you're new in the role of treatment coordinator, financial coordinator, insurance coordinator, whatever the case may be—having a resource and starting to practice your verbal skills, you'll start to see, "Oh, this is how I can say that." And then starting to embrace that as your own role playing and practicing as a team, that's going to help build your confidence in those conversations that are so critical. So in preparing by practicing, you're going to be a better resource for your patients, and a more effective team member in the role that you're in. So it's a great book, Teresa. Thank you for writing it.
Teresa Duncan:
Of course. I appreciate you plugging it. And I just want to give one piece of advice to somebody who is starting out with the treatment plan or financial presentation, because I went through this—I was always worried that I was going to look like an idiot. I was going to sound like an idiot. The patient wasn't going to like what I was saying. And there was a big click that happened one day when I realized this is not about me. This is not even anything about me. The patient's not listening to me and judging my presentation. The patient is hearing what I'm saying and then thinking, "Okay, I need to maybe move some money around or maybe I can't afford to do this. And "Oh, that tooth is worse than this tooth. The last thing they're thinking of is my presentation skills. So get over yourselves, just present the information and answer the questions, instead of worrying about how this is going to be received. It is what it is, and it's what your job is—to present it and then help them work things out. When you do that shift, I think it helps a lot.
Carrie Webber:
So well said, and I couldn't agree with you more in terms of just becoming comfortable in having that conversation. You don't have to be the master wordsmith, but you do need to work at being comfortable in that room with that patient so that they see you care about them. It's really just, as Teresa said, it's not about us. It's about them and helping them find a way to get what they want or need. So I thought that was so beautifully said, and I also wanna encourage everybody to rewind and listen again to how Teresa told us to prioritize the tasks on your plate. If you're looking for things to delegate, if you're looking to be more efficient in your role, in terms of managing the insurance aspect, the benefits aspect of your practice, rewind and listen to that checklist that Teresa gave, because I think that can really help give you something to put on paper and really review what is the best use of your time, what can you be doing more efficiently and effectively, and what could be delegated elsewhere.
So I'm rewinding a little bit back to the comments you made, Teresa, when it comes to outsourcing. I was glad you brought that up because I am curious about your opinion on outsourcing in terms of when you feel like a practice is ready to outsource, orif it really qualifies as an investment worth making to outsource some of those services to, to a different place.
Teresa Duncan:
I would think about it before you need to. So let me just set the scene. If you're thinking right now that, "Oh, I hadn't considered this. And is this the best time to do it, because I don't want to stress out my team member?" What I hear most often in a call or an email is, "I can't do this anymore. I need to outsource, I was thinking about it before. I just can't do it anymore. Can you send me the names of those companies you talked about?" But when you are doing it in a rush, you're not going to take your time picking the company that you gel with. There's a lot of companies out there. You have to, first of all, make sure they're valid and that they've been in business a long time and that they can give you referrals of customers who have been customers for longer than a year. That's a requirement. Now, if you are doing this before you need to, that's the ideal, because when your manager insurance pointer comes to you and says, "We need to outsource," they're stressed out. They're done. They want to get this off their plate because it's been a source of frustration. I want you to outsource before it becomes that source of frustration.
Carrie Webber:
Hmm. Great insights. So, really taking a look now, hopefully many of you are taking a look at where we are now, where you want to go in the year and years to come. And as you're reviewing the systems of your practice and really determining how you're doing in this aspect, take the time to look at how you are performing in terms of managing the insurance. If you're in network with any plans, know how that's being executed in your practice, and if your team's overwhelmed. What amount of time is being taken to do that portion of the show for you? And make those healthy, educated decisions for yourself. And then start thinking, just as Teresa said, about longevity. That's a key in all of them. And so working for people that are going to be with you for the long haul. Determine your philosophy of practice and whether you are truly in alignment with that company's philosophy and how they do that work, so that it is a great blend of services.
Teresa Duncan:
Ask your colleagues that you respect—your fellow doctors, fellow managers—who are they using and who do they like. There's companies who are great, but you may get a really bad representative. Maybe they're new. That's why it's nice to get a referral and to make sure that person's been there long-term. There's a lot of new companies that are popping up. I love entrepreneurship, so kudos to them, but there's definitely things that have to be fulfilled. You know, HIPAA has to be a part of it. Secure. It has to be protected. So it's not just somebody who's sitting down, feeding their baby, checking claims. There needs to be some stuff in place. And if they have that stuff in place, and can still check the insurance eligibility and feed the baby—go for it. But we have to make sure that we have all of that in place.
Carrie Webber:
Absolutely well said. So as we start to wrap up, Teresa, I do want to ask a bit more of a philosophical question for you when it comes to insurance and dentistry, dental benefits, etc. What do you foresee in the future that we as dental professionals really need to be prepared for or aware of putting into consideration for our practices? Where do you see the insurance relationship in dentistry moving into the future?
Teresa Duncan:
So we have a lot, there's a lot of studies that show that patients come to you because they have insurance. So, I know a lot of offices are like, "I hate insurance." I kind of look at it the other way. This actually gets people in the door. One other vehicle to get people in the door is in savings plans. Do your research on that. The reason I bring up those two pieces is that we will need to be able to pull people into our offices to deliver healthcare. One vehicle is insurance. The other vehicle is finding a way to reach the people who aren't necessarily insured. We have to get them in. So the marketing has to be a piece of that.
I think you're going to see more patients realize that they're paying a lot for their dental insurance. So one thing that a lot of people don't realize is that employees have actually been bearing a lot more of the cost of the dental, not healthcare, but the dental part of the premium. And so it's actually costing them a little bit more. So when you bring that up versus an in-house savings plan, there's a big savings to be had by the patient. And it's better for us, if you think about it. So overall, there's another trend that's totally outside of the market. And this is why I teach in my classes: we can't just stay siloed in dentistry. The other big trend is patient behavior on a global scale. What they learn in the medical side is going to trickle down to us.
So we have to be transparent with the pricing. We have to make things really easy. We have to offer portals, you know, for them to pay their bills, to make appointments. That's the direction medicine is going. We have to do the same thing and even better. You know, a lot of times dental websites look a hundred percent better than medical websites. And we need to continue to be known as the industry that can welcome patients more than the health insurance side. We need to make it as easy as possible for patients to come to our office to be a patient. The insurance side is always going to be there, but I think we can learn our lessons from how dependent a lot of us are on insurance and really take a look at whether or not that's healthy for your individual practice.
So the insurance overall trend, it's still going to be there. It's still going to continue how the practices deal with insurance. I think a lot of you have to do some soul searching on how dependent you want to be, and also how creative you want to be in your marketing. Because when you take away the insurance piece, you have to make it up with something, and it's going to be marketing. You're going to have to up that budget in marketing, and it's counterproductive to go off of a PPO and risk losing patients. And then I want you to spend more money on marketing, but trust me, it works. And people like the Jameson group will guide you through that. I know that because I know people they have guided through that.
Carrie Webber:
Thank you. And you know, you're absolutely right, Teresa. It's like balancing a scale—when you release one, you've got to fill that with something else. And so it always comes back to—as entrepreneurs, as business owners—putting on your business hat and really determining what's ideal for me, what's an ideal version of my practice. What's the balance of plans, fee for service, or marketing?Claim your lane and then make decisions worthy of that pursuit and embrace it. If you want to be a network, embrace it. You have to stop treating it as the ugly stepsister, because you chose that as a part of your treatment mix in your practice. And so how can you make it the best it can be?
How can you manage it and not let it manage you? Having resources, like what Teresa shares or Jameson, can help you make the most of whatever ideal is right for you and your practice. I really appreciated what Teresa is saying that you need to kind of follow the breadcrumbs from medical, because surveys and information are already coming out from the medical realm from 2020. They had to adjust the way they were caring for patients. That has already evolved and adapted the patient's perception and preference of how we take care of them. And that goes with all those things that Teresa said, like embracing the new technology, the companies, the softwares that can make it as easy as possible for the patients to get what they want or need. That expectation is starting to solidify.
And so, as you think about 2020 in your practices, be forward thinking, do your homework, but also get some clarity on what is right for you. Bring in the resources and make the right decisions for you so that you can have a healthy, happy path forward.
So Teresa, you gave so many great insights today. I'm so grateful to you, my friend. Tell me some things that you could encourage our listeners and our community to do. How can they get more information from you and follow along with you? Where can they find you and what resources do you have available?
Teresa Duncan:
Sure. My website is odysseymgmt.com. I have a regular newsletter that I send out, so you can sign up for that. I have a page of free webinars. Some of them come with CE, if you're looking for that—free webinars. And also I have an online insurance course, but check out the free webinars first and see if I'm your flavor. And then hopefully I can help teach you some more about insurance, but I want to urge you to just stay on top of the regulations coming down. And that includes either going through me with my newsletter or making sure that you pay attention to your state dental society and ADA news that they send out. Because, you know, you used to be able to look up once or twice a year and see what's changed with insurance, and there's not much change and you can put your head back down. Now every year there's so many changes going on, you honestly need somebody to make sure that you're staying updated.
Carrie Webber:
Yes. So, please, please sign up for Teresa's newsletter. Go to odysseymgmt.com and sign up. You won't regret it. Teresa really is someone that keeps her finger on the pulse of this very critical aspect of dentistry. And so do follow her, and let her be a guide for you as you make really healthy decisions for yourself in 2021. So Teresa, thank you so much for joining me today. I appreciate you so much.
Teresa Duncan:
Thank you so much. I enjoy working with you and your advisor, and I can't wait to see you on the road. Again, this being off-the-road stuff is for the birds.
Carrie Webber:
Everybody, I'm just going to go ahead and apologize to everyone that sees me in person. When I see you for the first time, I may be a little ridiculous, a little over the top, excited in person. I can't wait for that day to come and to all of you listening. Thank you for joining us once again for the Jameson Files.
Stay tuned for upcoming episodes. 2021 is going to be a great year and we're here to support you. Thank you for joining us on this episode of the Jameson podcast. Visit us online at jmsn.com. You can subscribe to this podcast on iTunes, Google Play, Spotify. Do you have questions or topics you'd like for us to answer or cover on the next podcast? Email us at [email protected].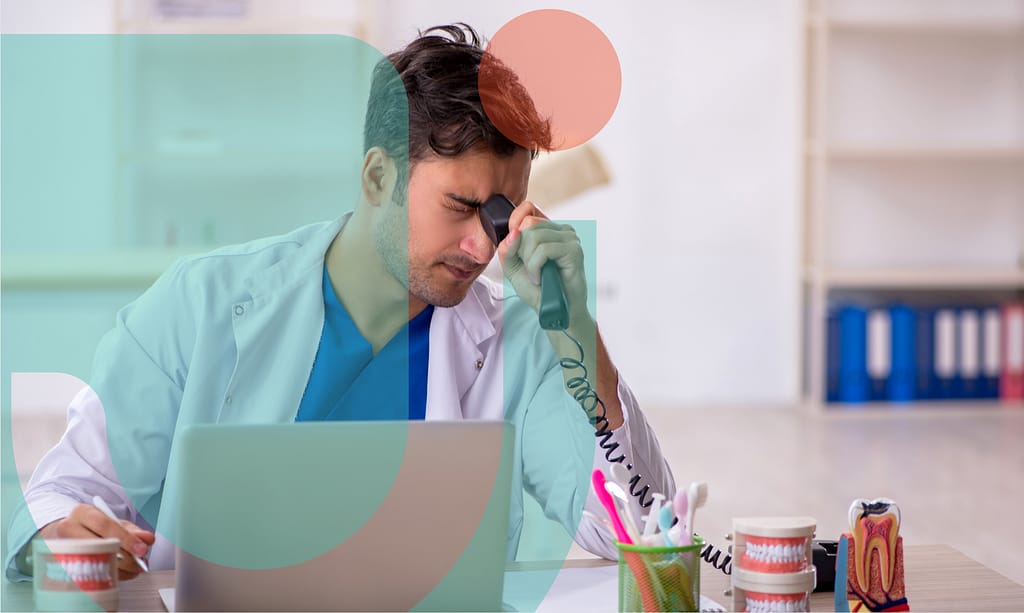 How Workplace Stress Affects Your Dental Practice Growth With the right team members, it's possible…
Why Patient Texting Is Becoming the Name of the Game in Patient-Doctor Communication In today's…
LATEST BLOGS