Welcome to the Podcast
If you're joining us on the Jameson Facebook page. I want to say welcome. And thank you for taking the time out of your day to learn and think a little bit with me on how to grow your practice in a healthy and fulfilling way. If you're not in the dental industry, I have a lot of connections outside of dentistry that this topic we're going to talk about today is not only for our dental friends and those in this profession that we call our own, but also for anyone that is leading or owning a small business.
The topic for today is more of growing your ideal patient base by referrals. So for any of you, that are not in dentistry, insert "customer" or "client" where the word patient is, and this will definitely go across all industries in terms of how we can healthily continue to grow our businesses, our practices, patient by patient, client by client, drip by drip. In my opinion, in times like the one we find ourselves in at this point, it's crucial to go back to the basics on what are the pillars of a healthy business.
How do you grow your ideal patient base?
And one of the foundational pillars of your healthy business are referrals from those ideal patients, those ideal customers and clients that have allowed you to be healthy and stable up to this point at Jameson, we are a 30 year old company and we would not be where we are today without the continuous support and referrals from our clients. The same can be said for you. When we talk about this, I want you to think about coming together as a team and discussing how we can grow our practices, referrals in a healthy way. What can we be doing better? What can we be doing more intentionally? And what can we be focusing on starting today to ensure more referrals from our ideal patients tomorrow, we want more of that, right? At this time, I want to invite any of you that have not already subscribed to follow the Jameson files podcast you can do.
So at any of the outlets that you listen to podcasts—iTunes, Google Play, Spotify—we are there. And I invite you to go find us to subscribe and please share with your friends and colleagues if you feel like the information we share on a regular basis is beneficial to you. And more than likely it would be beneficial to others. So I'm practicing what I preach. And I'm asking you for referrals to help us grow our Jameson files community. Thanks in advance for doing so. Let's dig into some content.
How do you get referrals?
When I think about referrals, and as I was preparing for this session, I was thinking about where we are right now, but also where historically these conversations have taken place with clients or lecture attendees, or people in the profession that we are a part of. And what I often see happening is that we typically put band-aids on top of an issue in the hope that it's going to fix it.
And we never really get down to the root cause of why that particular system or process isn't working well enough for us or why we aren't getting the results that we desire. So it's important that we get real with ourselves about the areas we could be doing better.
So if you have a goal for 2021 that you want to be seeing more new patients, you want to be getting more referrals from your existing patient family, then it's important that we do the work to refine our efforts as they are now for a better tomorrow. So what we're going to talk about today are four areas that I want you to focus on, refine, do better about, be more consistent in, and be more intentional with. I want you to ask. I want you to deliver. I want you to track. And I want you to appreciate. So let's dig in.
One: Ask
Let's start with asking. Often when I get in conversations with dentists, with practice leaders, and with business owners about the desire to see more referrals coming from those that already work with you or already consider you their dental home, we start thinking immediately about gimmicks. Well, a gimmick is a band-aid, people. If you aren't already getting the types of referrals you desire, chances are you aren't doing the basic necessities to get those results.
Be Consistent
So the first thing I want you to do is to ask, are you really consistently asking your patients when they're with you to send their friends and family to your practice? Sometimes we worry that it might sound desperate. Sometimes we worry that it may be an uncomfortable ask. Well, the more you practice it, the more you become comfortable with those conversations, the more likely you'll be consistent in it, and the more likely your patients will indeed refer. Practice makes perfect.
Practice
We have a team member here at Jameson that is also a practicing hygienist. I love to tell the story that she shares regularly—asking for referrals from her patients at first was very uncomfortable for her. But what she did was, she wrote out how she ideally would want to say it and put it on a post-it note and stuck it on her steering wheel. So driving to work every morning, she practiced the verbal skills that she needed to effectively ask and comfortably ask for referrals. That practice in turn made her more comfortable in the realtime moments with patients. And then they finally would start to become more of a habit for her. We had to take small steps to create those big habits. And so by doing those little things to remind yourself, little triggers to practice and get more comfortable, we'll ensure that you're more consistent across the board.
Daily Huddle
Consistency, consistency, consistency is key. So whatever little triggers and cues you can put into your day to day as a team are going to help you create these healthy habits of asking for referrals more regularly, talking about it in your daily huddle, determining who on the team is going to ask whom for a referral. When are those ideal beloved raving fan patients coming in, and who's going to be talking to them? This must be mastered.
And this must also be talked about. We need to be making time for those conversations in your daily huddles—a great time. As you're orchestrating the most productive day possible together, that would be a great thing to orchestrate as well. Choreographing, who is asking your patients for referrals at the right times when they're with you in the practice, giving your patients the tools to talk about you, social media, and your online presence is a perfect opportunity to use those raving fans and those amazing dental stories to help you gain more attention from your community.
Testimonials and a Digital Presence
Having those raving fans that are already referring to you by sharing their testimonials and video, using before and after stories, and using these stories and videos in your website, on your social media platforms—these are very connective and meaningful, real life experiences that your potential patients out in your community are going to connect with. I see a lot of our clients doing amazing, amazing before and after stories and using video testimonials to really strengthen the trust level of their practice within their community. And this can be said for any small business using your clients and customers as the story.
It's the real life connection that people are looking for when they're trying to make decisions for themselves on who they want to go to for their dental home. On our marketing team, we use video, we use photography. We use this all the time in our digital presence for our clients because that is such an emotionally connective piece.
So thinking through your ideal patients, those amazing stories and, and getting permission from them to use their story in your communications efforts can be very, very powerful. So when you're doing this, making sure you're giving cards to friends and family members that they can share, giving them to your patients, posting on social media, having as many of your team members that are comfortable in doing so, promoting your business, asking at appointments, it's going to start to be more and more important and giving your patients the tools to talk about you.
Ask for What You Need
What is it that you're wanting from your patients? We want to make sure that we are giving them the tools to talk about us. So whether that's wanting more referrals, whether that's wanting more reviews, whatever you're working for in the months ahead, start getting comfortable with asking your patients. They may not know that's something you need from them.
And if they love you, they want you to be successful. If they love you, they want you to have the grapes. Patients have their friends and family coming to you as well. So get comfortable with being uncomfortable practice, practice, practice, use your team meetings, your daily huddles, use your social media and external outlets to make room for yourself and make this a habit in your practicing days.
Two: Deliver
So that's ask and the next one is deliver. If you aren't delivering an exceptional new patient-experience or overall-patient experience, it's going to be very difficult to hit any new patient or referral goals. Because if you're not delivering something exceptional, why would anyone want to talk about you? So it's time to take a good hard look at how you treat your patients from the get-go, creating an experience that's worth talking about. As Kim Blanchard says in his book, Raving Fans, one of the primary goals that you will have as a business, as a practice is to deliver everything that's expected plus a little bit more.
Patient Experience
So it's going to be important that you, as a team, really hone in and take a good long look at what your patient experience is like right now and how you can make it better and how you can make it buzz-worthy so that they do want to talk about you and share with their friends and family, what a great practice you are, and that you are the place to go when they're looking for a new dental home. I also want to talk about in that realm: your new patient numbers goals.
I talk a lot with doctors in some of our initial conversations, as do some of my colleagues, and they have very big new patient number goals—very, very big numbers. My question always is: what is your ideal new patient experience like? Are you delivering excellence? What is your goal?
What is the end goal that you have?
Do you want them to be saying yes to treatment? Do you want to be retaining them as active patients for the long-term? Do you want them to be referring to you? And if the answer is yes to any or all of those, then my question is, do you deliver an experience that is worthy of patient retention, that is worthy of case acceptance, that is worthy of referrals? So make sure you're delivering on those goals. And if you are taking in too many new patients that you can't deliver the exceptional, ideal new patient experience, what's the loss? What's the win and what's the loss? What are the benefits and the risks? So I want you to take a look at your patient number goals and determine what is ideal in terms of not only do you want to deliver the absolute best possible experience, but we want more of these results in those new patient experiences.
If you deliver a quality experience…
We want more of the absolute best possible experience, right? My father, Dr. John Jameson (he's a retired dentist now), if he were sitting at this table with me right now, he would tell you that more often than not, he sees outrageous new patient goals and practices because his goal in his practice was not to have tons and tons and tons of new patients. He wanted quality, not quantity so that he could deliver an exceptional experience, and could deliver the type of exceptional care that he desired to deliver for his patients. And from that—drip by drip—he grew to his ideal practice. He knew the limits to which he could deliver that kind of care. And he didn't want to push those limits for the sake of an unattainable or outrageous goal. Remember: busy-ness does not equate to productivity. So it may be that you need to think about less being more.
You'll receive quality patients.
It's not about how many new patients you're getting. It's the quality of the new patients you're getting. And we know that really great referrals are highly-qualified patients, don't we? Because they've already had conversations with someone they trust before they ever picked up the phone and called you. And those conversations really build that trust bridge and that sense of value for what you deliver. And that's important for a business.
When I taught potential clients that came to us by referral of another client—oh, my goodness—the conversation starts leaps and bounds further because they've already had conversations about who we are, what we do, why we could be a good solution for them. There's a lot of trust and value that's already built because of the referrer. So remember that if you're delivering great care, if you're delivering exceptional service to your existing patients, that in turn gives you a perfect opportunity to ask for referrals and get more of the quality new patients that we all are looking for, and that we desire.
So deliver, deliver, deliver. And as a good friend of mine says, get real, get real on what you really are delivering. And if it can be better, what changes do you need to make now to make it that way? So, we're asking for referrals consistently and being very realistic on what that means:
We all are creating this healthy habit for our business
Our team members are getting comfortable with asking
Asking is becoming just as much of a communication skill as hello and thank you
We're delivering everything that's expected in our patient experience, plus a little bit more so we're worth referring to.
Three: Track
Next we want to track. Are you tracking your new patients consistently and effectively, and not just how many new patients you're getting, but where they're coming from?
If you're not asking those questions when potential new patients call in, I want to encourage you to do so. "Tell me Mrs. Jones, how did you learn about us? . . . Oh, that's great. . . . So you found us on our website! Did someone send you there? Did you just happen to find us? . . . Oh, you Googled us. That's amazing. . . . I'm so glad you found us. Thank you so much for calling."
We want to start asking those questions so that we can track what's working well for us. What's bringing those great new patients to our telephone, to our practice. And then we can do more of that. When we're not tracking what's working well,and what's not, we can't plan strategically and effectively for what we want to do more of or do better in the next year. So we want to be tracking, tracking, tracking, making sure we're hitting new patient goals—appropriate new patient goals.
Remember that we're hitting those goals, that we're getting the kind of end results out of those new patient numbers, and that we're also tracking where those new patients are coming from, so that we can do more of those efforts, or we can nurture the relationships that those patients are coming from. Then we can continue to have those healthy relationships from the people that are really the spokespersons, the spokesmen and women in your community, for your practice. So, let's make sure we're tracking, because if you don't know what you're getting it from, how can you adjust course?
And when you're tracking, I want you to start looking at who are those top-tier patients that are consistently referring to you; because to me, those people are worthy of a text. They're worthy of a thank you call. They're worthy of a note. They're worthy of appreciation from the doctor and from your team.
Four: Appreciate
And let me tell you, just those words of appreciation makes such a difference that you can see an impact. People love to be recognized for the things they do. And there's a book called Be the Sun, Not the Salt, that's a cute little book. And something that it talks about is that we're attracted to the sun, but we recoil a lot from the salt, because it makes us shrivel. And so we want to be the sun. And those things that are like the sun, that fill you up, that nurture you, that encourage you to do more of those things—that makes us feel good. So when you show appreciation for your team for actively asking for referrals; when you are showing appreciation to your referring practices, specialists, or whoever is referring patients to you; and when you are thanking those businesses, those patients that are referring people to you, we want to be intentionally showing appreciation.
Of course, we can only do that if we are effectively tracking where these people are coming from. That's how we're going to be able to set appropriate goals, to make appropriate strategic plans, and to nurture the people that are worthy of nurturing.
So we're going to be asking, we're going to be delivering. We're going to be tracking, and then we're going to be showing our appreciation. This all sounds probably very simple, but let me tell you something. A lot of you are not doing these things—not consistently, at least. Maybe every once in a while you're just throwing a dart at the board and doing it right. But if we would be more intentional and consistent and make these healthy habits in our practice, you would have a more consistent and stable referral line directly from the people that are already connected to you. That's the goal.
No Gimmicks
So showing appreciation: my question for you is what are you doing intentionally to show appreciation to those that refer and support your business, your practice. Like I said, handwritten notes and texts, the warmth of your greeting. When they walk in the door, moments like that make a difference. This does not have to be reward-based or a gimmick. In fact, that's a band-aid. If you aren't already doing these things, why bother with a gimmick?
If you're not delivering exceptional customer service and have a buzz-worthy practice, I don't care what you're throwing out at people as a gimmick, people aren't going to refer you. They are going to refer to businesses and practices that they love and believe in, because I'm not going to send my friends and family to a place that they're going to get a poor experience, because guess who's going to hear about it.
But when you refer someone to a business, and then that someone has a poor experience—sometimes the business never knows—it's everybody else that finds out and takes the brunt of that. Right? So making sure we're showing appreciation where appreciation is due. I think about this a lot, because we're always getting into conversations about referral rewards, and I'll touch on that in a moment. I'm not necessarily a hundred percent opposed to those, but I do think they are a little bit of a cart before the horse in many situations. Because when I think about the businesses that I refer to—the gift shops, the realtors, the people that I really believe in and send my friends and family to—not only do I know that they're going to help those people and deliver or give those people a great experience, but they send me messages.
Buzz-worthy Practice
They send me thank you texts. They send me a card. They call me; they keep me up to date. They really do connect with me when I walk into their store. They remember. And those things are meaningful. Thinking about my dad again, we live in Oklahoma and there's a restaurant here called the cattlemen in Oklahoma City. And if you ever got the book years ago, the thousand places to see before you die, it's the only place listed from Oklahoma. I feel like I need to find those authors and take them on a tour of our steaks. I think they missed a couple of things, but, the cattlemen is a long-term establishment steakhouse here in Oklahoma City. And my father will take anyone and everyone that will go there. So you eat dinner with him, he'll refer people to them.
And he loves this place. Has he ever gotten anything in terms of a reward from them? No, but what they do do is they know him. They love him. They recognize him. They take extraordinary care of him and his friends, and they recreate that experience. He goes over and over again, consistently. There's no rewards in that, but there's a lot of gratitude to him from them and yeah, and that delivery of consistent excellent service. Okay. And care. So remember, it's not just in something you can give a person. It's in how you deliver and how you recognize and appreciate and nurture those relationships and that we need to make sure we are delivering on those things. You will find that when you deliver, you can ask for referrals. I know it seems hard and uncomfortable if you're not doing it right now, but if you just start to ask, people will refer to you.
Compliance Caution
If you're delivering something exceptional to them, trust me on this. Now, a lot of people do reward programs. The thing I'm going to tell you about that is if you are engaging in a reward program, you need to make sure you have been, that you are compliant with your state board regulations. Every state is different. Texas is different from Oregon. Oklahoma is different from Connecticut. So you need to make sure, you know, the parameters of what you can and cannot do so that you're staying compliant with your state dental board. You also want to make sure you are being HIPAA compliant and making sure that any gratitude you're showing is not mentioning the names of the patients that were sent your way. We need to make sure we are complying with those regulations and keeping ourselves protected and safe. And let me also say, as far as I know, there's no regulations of showing your appreciation to someone in whatever way you desire for just being an amazing patient and saying thank you, patient appreciation events when and where we are able to have them again safely.
All of those kinds of little notes and loving gestures that you can do just to say, we love having a bib as a patient. Thank you so much, whatever great creative things you can do. And having a day where the patients that are coming in all get a Rose, or maybe it's national eat an apple day, and you're giving everybody an apple, or whatever you want to do. It's national coffee day, and you want to give $5 gift cards just because they're amazing patients and you love them. Those are all really fun and great ideas that can create a buzz and help to support the relationship you have with your patients. So I know I didn't tell you a silver bullet here. I know that some of this is just a matter of rolling up your sleeves and doing the good work, but I want you to take a look as we come closer and closer to the close of the year, and you start thinking about how can we improve and do better next year?
Nurture your patients and ask them for referrals.
How can we be stable and grow? The key is going to be in your consistency of asking for referrals, nurturing the amazing patients you have and encouraging them to bring more patients to you. It's not an unreasonable unreasonable ask. And in time it won't be an uncomfortable ask, because you will begin to realize more and more how much better it is when we grow from within. You get the kind of patients that are ideal for you. They understand what they're going to (fill in the blank), what they can expect in their relationship with you. And this is as the tired phrase goes, a win win for everyone. So remember, once again, what Mr. Blanchard says: deliver everything that's expected, plus a little bit more.
Remember to ask, remember to deliver, remember to track it, and remember to show appreciation. If you do more of that, you will receive more of the type of patients that will help you grow healthier and happier.
Thanks for joining me today. I wish you all the best. Be well. We'll see you next time. Thank you for joining us on this episode of the Jameson podcast. Visit us online at jmsn.com. You can subscribe to this podcast on iTunes, Google Play, Spotify. Do you have questions or topics you'd like for us to answer or cover on the next podcast? Email us at [email protected]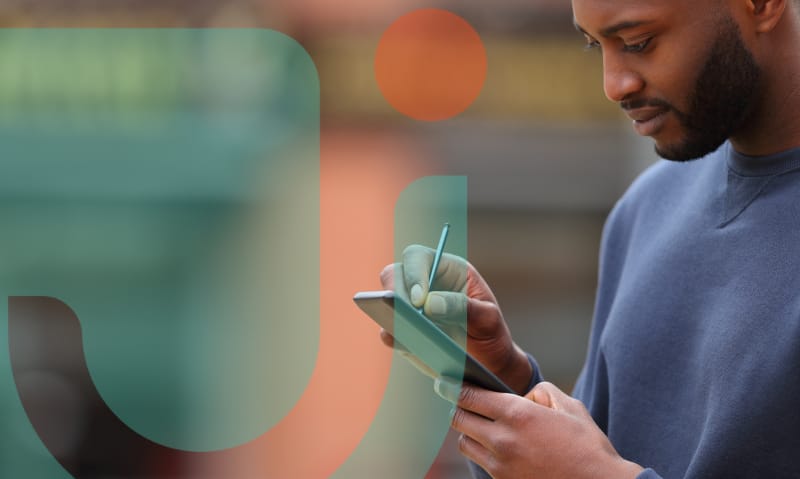 Why do you need the best patient communication software on the market? Dental communication software…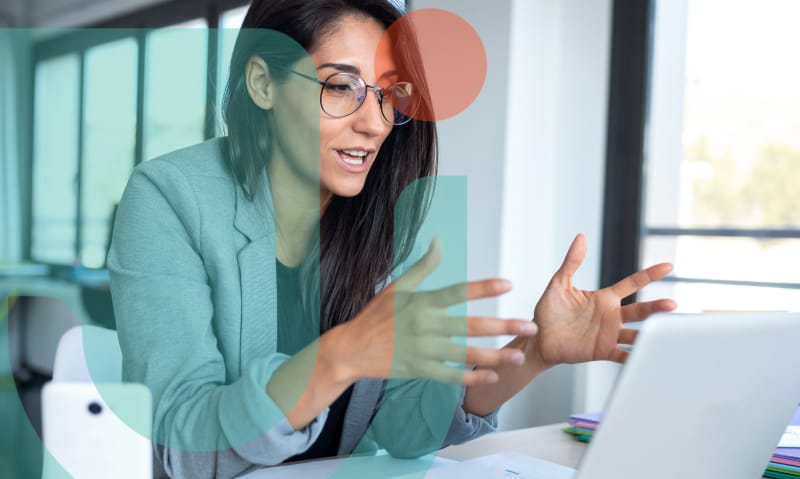 Virtual coaching can take your dental practice to the next level. If your dental practice…