By Carrie Webber, Chief Communications Officer and Co-Owner of Jameson Management & Marketing
How do you know what dental technology to add to your practice?
The dental industry is changing and evolving with dental technology. But as an industry, the dental community has been cautious to adopt new technology. This reluctance has been the result of common sense and experience: not everything that's new and shiny is needed, and not every new piece of technology positively contributes to an improved patient experience. 
The patient experience is important to the patient, their oral health, and to your practice overall. So how do you choose the right technology to improve your patients' experiences and outcomes? Do as you do naturally as a scientist: look at the data.
Staying Competitive
According to a study by Futuredontics (you can find the study results in this downloadable report), the top dental technological solution patients are asking for is computer-aided design and manufacturing (CAD/CAM). With that in mind, it only makes sense that intraoral cameras and CAD/CAM technology are top-ranked for improving practice profitability.
What about your practice? Have you integrated these technologies into your patient care? Are you able to answer these requests with an affirmative response? By failing to keep up with the tide of technological advancement, you will lose the ability to leverage yourself as the go-to solution for the needs of today's patients.
The Human Factor
How do you seamlessly adopt new technology into your practice? After all, any new piece of technology will require additional training, support, and discussion among your team. Otherwise, it will become an expensive paperweight.
The success of technology integration is determined by the openness and adaptability of you and your team. The more your team is adaptable and open to change, the better the experience of integrating any new technology will be for everyone, patients especially. Your practice's willingness to adopt new techniques aided by technology will also put your dental business in an ideal position for years yet to come.
The world in which we live is changing rapidly. The World Economic Forum states that, because of technology's extraordinary advancements, 65% of children entering schools today will likely work in careers that don't currently exist. The impact of your ability and willingness to adopt new technology that offers a better outcome and patient experience cannot be overlooked.
Maintaining Your Vision
I talk about developing your vision for your practice often. Understanding, communicating, and implementing steps to move your practice in the direction you envision is the foundation for success. That doesn't change when you're considering adding a dental technology to your practice.
So as you consider what technology to add to your practice, it's vital you approach those decisions with clarity of vision and extensive thought. Spend time developing an action plan for successfully integrating the new tools so that they are actually used and not just taking up space. Make sure you know how your new technology will fit into your practice.
For successful integration, I suggest following these four steps:
Have a clear vision.
Set goals for the technology's role within your practice and patient care.
Prioritize and plan comprehensive and ongoing training for your team.
Focus on effective communication with both your team and your patients about the technology.
Leaders, it's up to you to help your team see the purpose and your vision for this new tool and your team's individual roles in the actualization of your vision.
Communicating Your Vision and Goals
How does this dental technology support the vision of the doctor and the practice? What is the end goal for the utilization and implementation of this tool into your business and your practicing life? These are important questions to answer and share with your team as you prepare together to make big shifts in your day-to-day practice. 
Once you decide to incorporate new technology into the practice, have a team meeting to communicate the purpose and vision of this new tool. Together, plan steps forward to make sure everyone has the processes, skills, and support to incorporate the system as soon as possible.
At Jameson, we believe that through consistent and effective goal-setting and action-planning, you will experience your true path forward toward your vision of maximizing your investment.
How do you effectively set goals and develop your plan of action? By breaking big goals down into smaller goals that have clear steps for implementation. Take those smaller goals and ask team members to own their roles in the process by choosing to be responsible for determined tasks that contribute to the team's ability to reach their goals. Determine deadlines for execution, and then move forward as a team to accomplish more in a shorter period of time.
For example, let's say you have a vision of providing your patients same-day dentistry, thus you decide to invest in intraoral scanning and an in-office milling unit. The learning curve may seem steep. But with strategic goal-setting and action-planning, you will take intimidating goals and make them attainable. You will move toward the actualization of your vision.
Train Smartly
I often see a doctor experience this: the investment is made, the equipment arrives, the initial training takes place, and months later we find the unit in the corner, collecting dust. A pretty pricey decoration for the practice, don't you think? Typically, the practice hasn't invested enough time to ensure that all elements of the practice and all members of the team are prepared and ready to utilize and maximize this new tool—from the actual use of the technology, to how to talk about the new technology to the patients, to how to properly schedule for its use.
Strategize goals as a team for on-going training with trainers, coaches, and on your own as a team, and define next steps and levels of expectation in competency with each team member involved. One approach could be to set an attainable goal to work toward your desired competency with both the scanner and the mill, outsourcing the larger cases to your laboratory while working to master your skills at single-unit crowns in-house with your chairside mill. Not only does this help you and your team eat that "elephant" of skill and execution one bite at a time, it helps you to see a path forward and it helps you to pursue that path at a comfortable pace for all of your team while also putting your new technology straight to work as you learn.
Of course, we want the doctors to spend their time doing the work only they can do and we want to delegate the rest when and where it is acceptable, depending upon your state. It is my recommendation that your entire clinical team be trained and become proficient in the technology.
Successful CAD/CAM Integration
It takes a marriage of your skills as a clinician and manager to smoothly and successfully integrate this technology into your practice.
As Dr. John Jameson always says, "If you are going to make the significant investment of adding high-tech to your practice, please invest in the training for your team! Otherwise, the tech will never work."
Block the time to have hands-on training, learn how to schedule appropriately for the procedures, and practice excellent communication skills on how to market the technology and talk about it to your patients. Remember your patients are consumers, customers, not dental professionals. They want to know how this technology will impact their care and their lives. What will it do for them?
With new technology comes many uncertainties for your team—how to use it just being the first. The process to successfully integrate any technology into your practice doesn't start and stop with training. Take the time necessary to continue training and practicing, and make sure to measure your results, track your progress and determine on a regular basis, especially early on, the next steps to reach the next level of competency with the tools.
Intentional, scheduled training and "check-in" time to see how you and your team are adapting to the new technology will make a huge difference. This technology is designed to help you become more productive, more profitable, and more efficient—think of all the potential ways it can advance your care and skill! If you find it is taking more time for your clinical assistants to take digital impressions with the scanner than previously with traditional impressions, for example, this is a telltale sign more development of technique through training is needed.  A lunch training session with a team member in the chair, practicing the capturing of images, working with the tool and allowing the more adept team members to help mentor others is effective. If you find that more in-depth training is needed on your dental technology, schedule it. It is always better for you and your practice to invest in becoming your best!
Creating an Environment Rich with Success
The culture in which you and your team works is imperative to the success of your practice. In order for your practice to successfully utilize new and revolutionary technology that shifts you to a more progressive and digital workflow, you must create an environment where questions are welcome, conversations are safe, and discussion is encouraged. Your team must feel safe to troubleshoot any issues they're facing as they are getting acquainted with the new technology. That means questions are greeted with encouragement, answers, and patience. 
The culture of your practice must also be inclusive to patients. While the success of the team is imperative to the success of your practice, so too is your ability to communicate effectively with your patient. Surround your patients with a culture that is welcoming to their questions, doubts, fears, and goals. By listening to your patient's goals, wants, and needs, actively listening to any questions, concerns, or fears, you will help to build a foundation for an excellent case presentation.
The way you approach communicating when introducing and educating a patient about this technology will set the tone for your entire encounter and for the speed with which you are able to fully utilize the new technology on a day-to-day basis. So take the time needed to become "fluent" in your ability to explain it, answer questions about it, schedule it, and help the patient see the benefit of it. Your confidence in what you're saying will build your patient's confidence.
Setting Your Dental Practice up for Success
Dr. Cathy Jameson, the founder of Jameson Management & Marketing, has taught the Jameson model of success extensively. The model is to:
See fewer patients in a day.
See patients for fewer appointments.
Do more dentistry per appointment, when and where appropriate.
You can accomplish all of this and more with the right tools. It's up to you to lead your team to the optimal level of execution and skill. In doing so, you will position your practice to be the next new patient's practice of choice.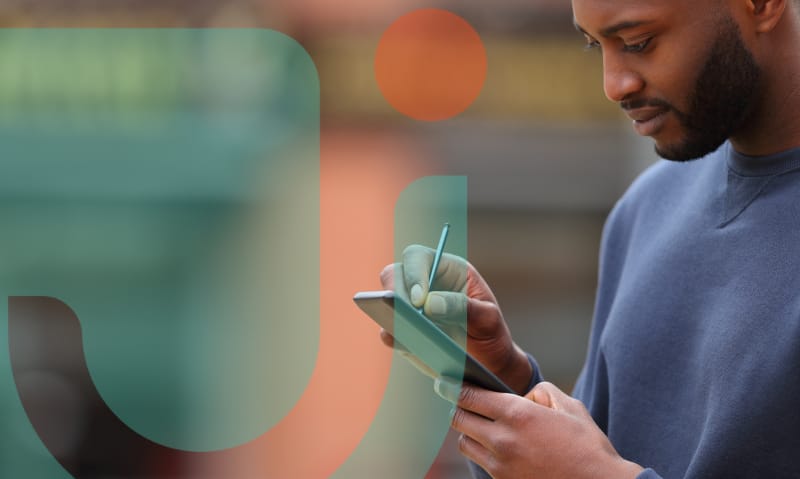 Why do you need the best patient communication software on the market? Dental communication software…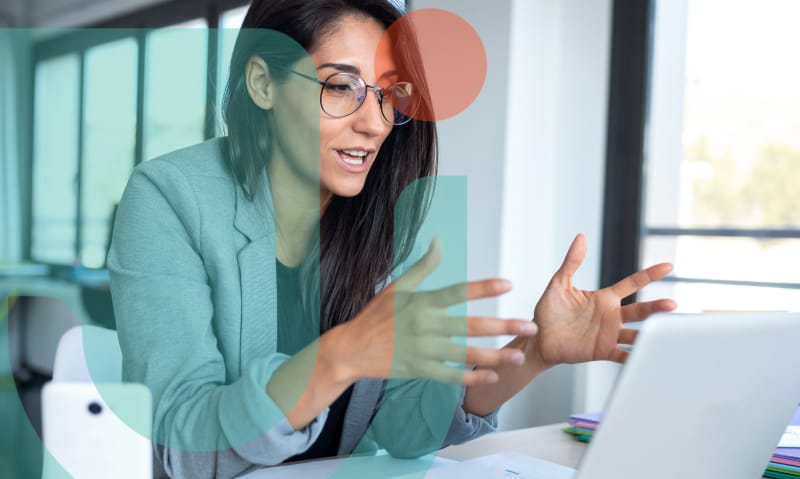 Virtual coaching can take your dental practice to the next level. If your dental practice…