By Carrie Webber, Chief Communications Officer & Owner, Jameson
Case presentations can feel awkward.
Here are some of the most common doctor or dentist objections you'll hear (see below). Later on, we'll discuss how to overcome patient objections effectively.
Presenting cases to patients makes me feel pushy.
I don't want my patients to feel "sold" to.
My patients would never want to hear above and beyond the minimal care needed.
If you have ever thought any of these statements, you're not alone. Many doctors and team members are turned off by the idea of "selling" to their patients or putting case presentation above patient care. Presenting optimal treatment with confidence and working to refine your skills and resources to help patients say yes to treatment and overcome patient objections is not a disservice to your patients or a negative aspect of your practice, though.
If you are ethical, diagnosing appropriate treatment, clearly communicating the treatment and its benefits to the patient, improving your case presentation skills helps your patients get the treatment they either need or want and helps you to provide more of the dentistry you have refined in your skillset to provide.
But how do we—in a comfortable, ethical, compassionate way—open the doors of communication and present to our patients on diagnosed treatment or elective aesthetic treatment that in turn leads to case acceptance? Through permission-based case presentation — a tool you can use to overcome patient objections.
Permission-Based Case Presentation to Overcome Patient Objections
In the marketing world, the term "permission-based marketing" lends itself to describing marketing relationships that consumers have entered into willingly. Examples of this are signing up for e-newsletters, following a business on Facebook, subscribing to a blog, and so on.
Compare this approach to what they call "interruption-based marketing," which are advertisements, direct mail, etc., where the marketing effort "interrupts" your day. We as consumers are ultimately more engaged in permission-based messaging because somewhere down the line we asked for and gave permission to receive that information.
This concept is true in sales for organizations as well. Those who willingly enter into a conversation about a product or service are more engaged in that conversation and more interested in what the other person has to say. It's a more open and comfortable dialogue for everyone involved, which in turn leads to a more satisfying result for everyone.
How does this pertain to you and your case presentation skills?  At Jameson, as we teach case presentation to dentists and team members across the United States, we find again and again that one of the greatest obstacles practices need to overcome is their own comfort level and consistency in effective communication skills.
To help patients overcome the obstacles between them and optimal oral health, you first have to overcome your own obstacles. You can do that with effective communication. Effective communication is a two-way relationship that includes: being able to meet a person where they are, listen for goals, concerns, needs; being able to move the conversation ahead in a positive and comfortable way that ultimately leads to higher case acceptance. Communicating effectively will naturally lend itself to asking permission to proceed, and that will make the conversation more comfortable and natural for you and the patient — leading to you being able to overcome patient objections.

What does effective permission-based case presentation look like?
In your new patient experiences, preventive care appointments, and case presentations, you want to be doing three things when it comes to diagnosed or desired treatment:
Educating the Patient.
Motivating the Patient.
Activating the Patient.
Are we as dentists and team members asking appropriate questions to uncover the patient's true wants and needs in their dental care?  Are we then taking what we learn from the patient and using it to guide our steps?
If we see they need two crowns and one of their goals that they shared with us is that they want to keep their teeth healthy for a lifetime—how would we share that diagnosis based upon their ultimate health goals?
Are we as dental professionals asking permission to share any findings we have discovered? Are we asking permission to present the best possible treatment? Are we asking permission to share financing options that are available in our practice?
The path to case acceptance is paved with the word "yes." That means you need to be giving your patient something easy to say yes to starting the moment you walk in the room to be able to overcome patient objections.
For Example:
Doctor: "Carrie, I am now going to do what we call a comprehensive oral evaluation. In doing so, I am looking to see the condition of your teeth, gums, and your mouth overall. This will allow me to identify any possible concerns. May I have permission to share anything I discover with you?"
YES.
Doctor: "Carrie, I would like to spend some time studying what I have evaluated today in your appointment and putting together what I would consider the best possible treatment plan to move you to a state of health and ultimately work with you achieve your goal of optimal health for a lifetime. I would then like to present that to you and answer any questions you may have."
"In doing so, you have my permission to accept all of the treatment I recommend, some of it now and some of it later, or none of it at all. You are in control. Would that be ok with you?"
YES.
Do you see the picture I am painting? Every step of the way we are doing three things: Explaining and educating. Asking questions and listening. Asking permission to proceed.
In doing these things, we develop a partnership with our patients. A partnership with the ultimate goal of total health and well-being. By involving the patient in the process, helping them know what to expect, what is next, and gaining their permission along the way, we build trust between each other and alleviate the anxiety that comes from misunderstanding, loss of control and confusion.
All these will help you overcome patient objections more often.
Asking the Right Questions to Overcome Patient Objections
It's important that you become more and more comfortable with asking the right questions early on to your patients so that you can build a path to health for you both to take together. By the time it's all said and done, have you asked the right questions?
If you can answer the following questions about your patient, then you've done well to get to build a relationship built on effective, two-way communication.
What led them to your practice?
What are their expectations of you and your team?
What are the patient's goals for their dental care—short-term and long-term?
What are their concerns, if any?
What questions do they have for you that need to be answered ASAP?
What obstacles are in their way for receiving care?
Do we have solutions available to help with those obstacles?
Are they interested in learning more about those solutions?
Do we have permission to share with them any findings during their evaluation?
Do they understand your approach to dental care?
Do we have permission to present optimal treatment?
Do we have permission to have conversations about how to move forward toward accomplishing their goals for their mouth, their teeth, and their smile?
Who else, if anyone, helps them make decisions on their health and care?
The answers to many of those questions pop up naturally in a conversation when you are focused on practicing effective communication. It takes practice, but with time you will find yourself having these clear, effective conversations with ease and putting your patients at ease as they feel connected to you, the conversation, and engaged in the process as well.
Imagine what your treatment planning and preparation for presenting a case could look like and accomplish if you need the answers to these questions? How could it impact your result? How could it impact your patient-focused practice?
Creating the Environment Conducive to Effective Communication
Asking these questions and effectively listening to their responses will take time. Scheduling the time necessary to fully uncover the goals, obstacles, and opportunities for a patient to move forward into treatment with you is going to be imperative to your relationship building and ultimate success.
Do you want the patient to say "I'll think about it" and never schedule another appointment? Or do you want the patient to say yes, complete the treatment, pay for the treatment, and even refer others to you? If you prefer option #2, it will be in your best interest to schedule your time appropriately for that kind of result.
Asking the right questions and asking for permission along the way—this is where the tide turns and people are met where they are with what they need and what they are seeking in their healthcare and relationships with their healthcare providers. This is the path forward for your practice success. Taking this path will help you in your goal to overcome patient objections.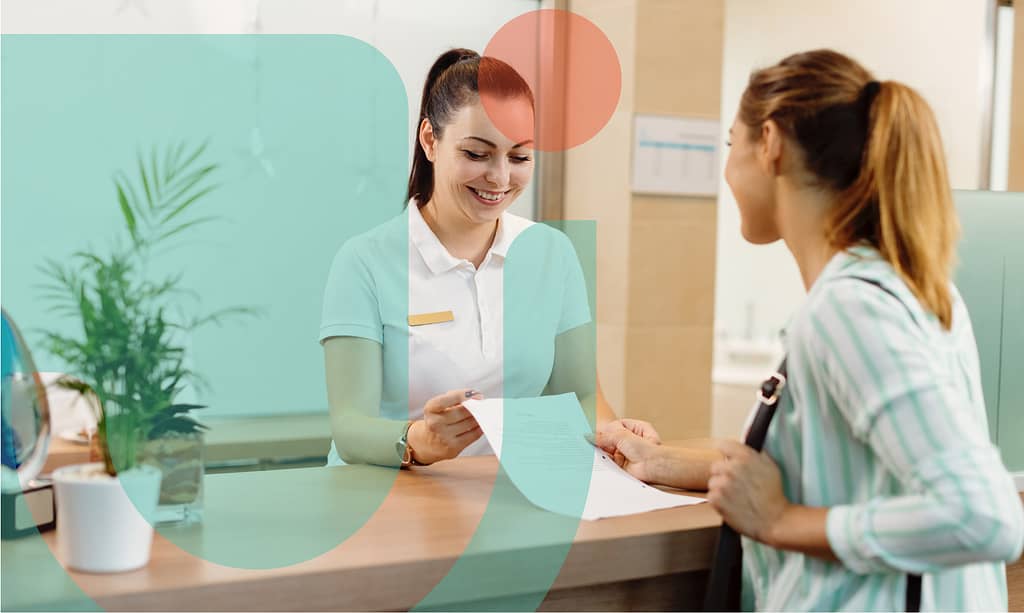 Transforming Chaos Into Consistency Chaos. Uncertainty. Stress. Frustration. Blame. Team conflict. Disengaged patients. Rampant cancellations…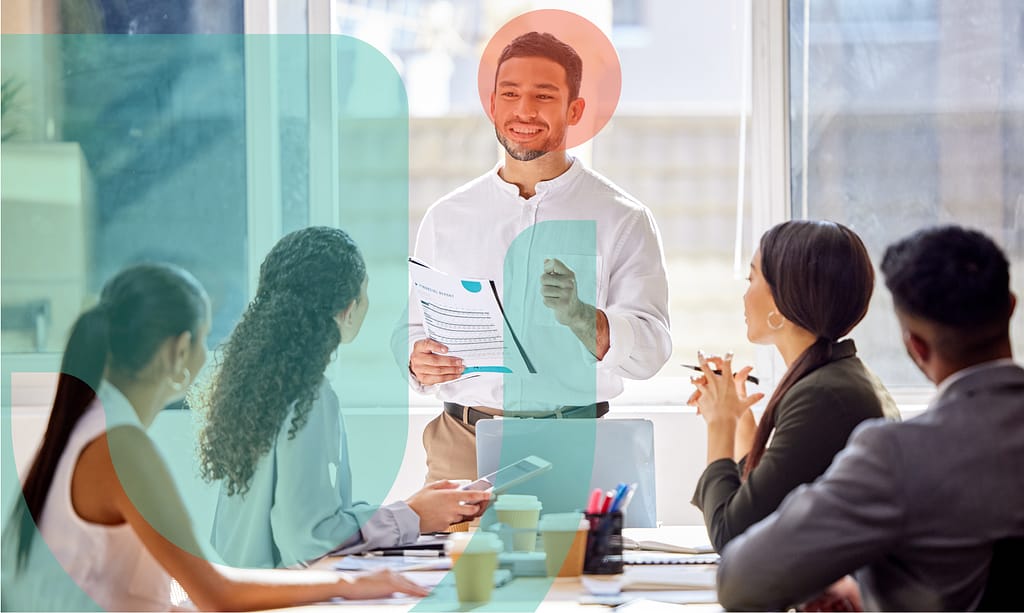 Setting Clear Expectations for Excellence Something that we hear at Jameson time and time again…