Staying connected with your patients during coronavirus closures by making plan for your dental practice marketing.
You're frustrated, sitting at home when you should be practicing dentistry. After all, you went to school for this, and paid tens of thousands of dollars to care for people's oral health. And now you're stuck at home, twiddling your thumbs, waiting for someone to tell you it's safe to go back to work.
Thanks, coronavirus.
Your frustrations and fears are normal. Your patients are feeling the same way at the moment. But, you can put yourself to work even before you don your scrubs by focusing on your best marketing strategy at this time.
Begin by focusing on your dental practice marketing. You can save your practice from the full brunt of the COVID-19 panic with a thoughtful communication strategy.
Keep reading to learn how dental marketing can keep you connected to your patients and even attract new patients.
Combatting Coronavirus
Before you do any marketing, begin with one simple action: take care of yourself.
This may seem ridiculously trite, but it's your first step in developing a great marketing strategy for your business. Personal wellness can lead to a clear mind and clear thoughts, and this mindset will help you develop strategies that will best serve your patients.
Get outside and soak in the sunshine and fresh air. Exercise and focus on eating healthy, nutrient-rich food. After all, physical health begets mental health. Make appropriate social connections with friends and family, and consider picking up a book that you've been meaning to read for a while. Feed your mind and your body. Think of this time as a much-needed sabbatical from a busy practice.
When you take time for yourself, you're showing your team members leadership through this pandemic, and you're serving your patients well.
Connect with your patients.
There's so much you cannot control in this world right now. You're at home on a Wednesday at 2 pm, and you cannot control the fact that your practice isn't open. So don't focus on that.
Focus on controlling the controllable.
So, what can you control in this out-of-control world? In the short term, you can focus on connecting with your patients.
A well thought out text that says, "we're still thinking of you," or a blog post helping them cope with distance learning, keep their home virus-free, and care for their family's health are all ways to let your patients know you have not forgotten about them, and you are here for them now as well as later when the doors reopen.
Connect with them in their normal life. Provide them with a sense of humanness, not business, during this time. This will help you stabilize now and soar later.
Use your social media channels to put something out there once or twice a week. Make it personal and help your patients focus on positive feelings like hope or positive action like taking care of their families, space, and routines. You could post a picture of your team saying "Hey, we miss you guys" or "We're all in this together." A compassionate and thoughtful message during this time is more likely to make you the first practice they think of when they want to remove months of coronavirus plaque from their teeth.
Show you're real.
This is a great time to show your patients how much you care. After all, they know you are not experiencing the economic benefit of dentistry during this time, so communications will automatically feel more authentic and caring, as long as they are genuinely patient-focused.As you produce these small messages, be they videos or pictures, think about using pictures of you in your home environment rather than at the office. You can film a short video in your home environment simply saying, "How's everybody doing? We hope you're staying safe and taking care of yourself."
Use this time to project a more personal image of yourself on social media rather than just you in your scrubs. This will help break down the barrier between you and your patients.
Update your patient platform.
Use this time to update your patient platform. As you're putting together personal social media and website content that remind your patients you're still out there and working for them, update all the information your patients need to know about the current state of your practice.
You need to communicate your care for your patients clearly with short but succinct messages. Tell them you're putting a pause on business temporarily to protect them and your staff.
Use either email or a patient communication platform to talk to your patients and let them know what you currently can and cannot do. Let them know which services you can still provide at this time. For example, if your state allows you to perform emergency procedures, say this. If you can, give them a timeline for when you think you'll be back to business as usual.
While your doors may be closed at the moment, your patients will appreciate you reaching out to them and offering to book advance appointments. That way they are assured that their dental care will continue once your business reopens..
Schedule your communication.
Even as you stay home, adhering to your state's requirements, you might find yourself busy or distracted with different tasks. Creating a schedule for when you will communicate with your patients will help you market your practice more purposefully.
It's not necessary to schedule weeks or a month in advance, and this may not be practical given the situation has been evolving rapidly., It might be more useful to decide which days you will be sending messages out. For example, you can say "On Tuesdays and Thursdays I will send a message out to my patient family."
When you schedule your messages regularly, you will not waste time wrestling over whether you've put out too many or too few messages.
Develop your dental practice marketing strategy.
This downtime is the perfect time to evaluate and improve your marketing strategy.
Begin by going back over some old cases. Try to gather 20 to 30 "before" and "after" images and information on specific cases. You do not need precise numbers or personal information, just a list of age ranges and genders, along with which procedures you conducted for that particular patient. Include any other details that might be relevant to a potential patient looking for the same type of procedure.
You can use these images and stories on your website or in a publication your team can put out once you're back together. Prepare all of the back data to make the publication simple for your team.
Just remember that images matter. The right image will sell an idea and illustrate your abilities better than words can explain. It will show what you can do for your patients.
Think like a patient.
Take some time to think like your patient would and consider what they would care about.
Your patients are in the same boat as you, many of them at home away from work or enduring the stress of working from home while being in the same house with all of their family members. What are your patients' concerns, worries, thoughts, and motivators? What are they thinking about right now?
Pivot your marketing strategy so you can meet the needs of your patients. Start from the perspective of a patient who does not know you. What would that patient be looking for?
Consider what you would do if you needed a service. If you were looking for a spa or a dog groomer or a mechanic, what would you do? Where would you go to find a business that could help you, and what would you look for that would indicate the business is trustworthy?
After all, you're a consumer too. So as you consider how to market your business, think like a consumer.
Begin with a basic Google search on your phone. Search for "dentists near me" and see if your name pops up. This is what a new patient would see. If your practice does not show up on the first page, then you need to think about your SEO marketing strategy.
Look at your Google business listing. What shows up there? What pictures and reviews and posts do you see there? Consider what the business listing information tells patients about you.
Evaluate your website.
Look at your website and other marketing materials. Think about them from the viewpoint of a prospective patient, someone who does not know you at all. What is the first impression, and what do the materials tell them about you? What is the website telling a patient about your practice? What solutions do you offer for a patient's needs at this time?
Within three to five seconds, a patient should be able to see what services and solutions you offer. If you cannot see this quickly, then you need to revamp your website. Think about what you could do differently to create a connection with the patient and send the message that you care about them. Think through a patient's journey from a Google search to your website.
If you feel your website answers these questions immediately, then dig a little deeper. Do the services sound personal or generic? Do they sound like you're confident in your practice, or does the website just define the service generically? Consider adding a scrolling message that communicates the current state of your practice or has an encouraging message. This way, when a person visits your site, they see the message immediately. Make sure your regular hours and days are posted as well, so when you get back to work, patients will see when they can call you or expect you to be in the office.
Seek professional help.
You've spent some time now walking through the process of finding a dentist as if you were a new patient. You may see some opportunity for improvement in your current marketing strategy, and you may have some ideas on how to fix it.
If you're feeling overwhelmed or if you want to take your marketing to the next level, seek out a marketing team that's focused specifically on dental practices.
An effective marketing company will give you more than just good ideas. They should have great dental marketing software that allows you to accessee data that will help you serve your patients even better.
Now is a good time to give a marketing company a call and set up a time when you can talk strategy.
We're still working.
Even during the COVID-19 pandemic, the team at Jameson are still working on dental practice marketing. We'd love to answer any questions you have and provide feedback on any ideas you may have for your business.
We also have plenty of resources to help you communicate effectively with your patients, keeping them updated on your practice's current state. Eventually, and hopefully very soon, you will reopen your practice. When you do, you need an efficient way of letting your clients know you're back in business. We want to help you stabilize now and soar later.
Visit our coronavirus resources page that will provide you with crucial resources as you look at restarting your business.
For all your dental marketing needs, feel free to contact us.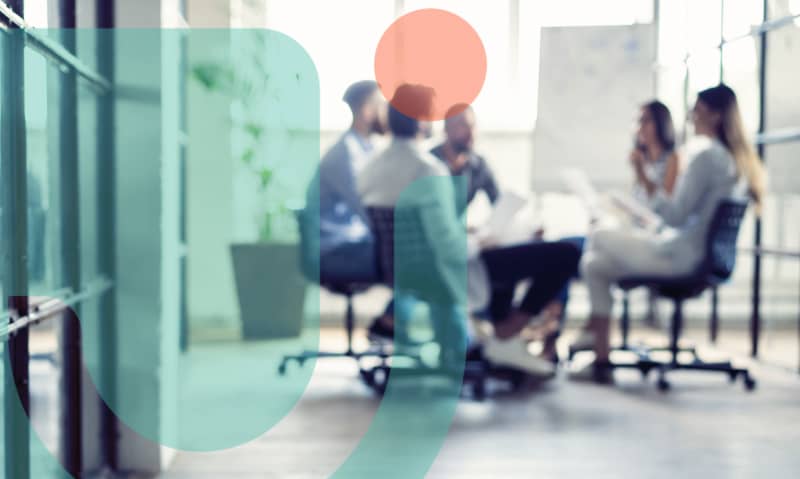 Fine tune your team meetings to get the most out of them and your team. …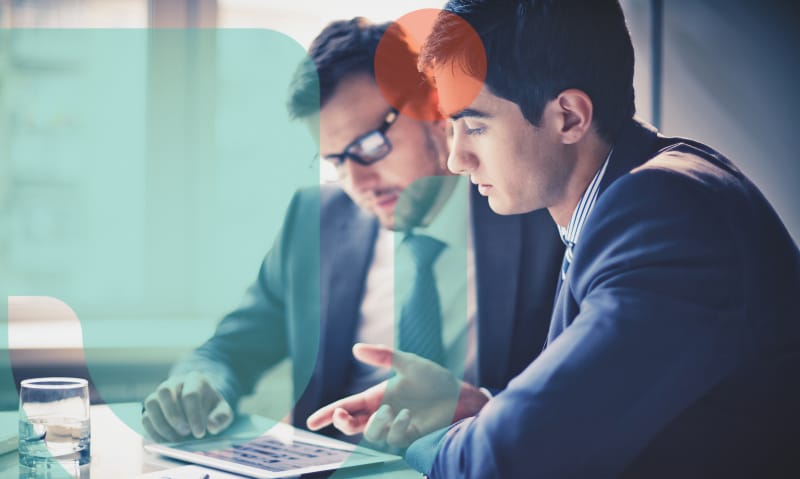 Keep your practice running at its best. Have you heard the old adage, "Time is…