5 Common Mistakes Dentists Make That Mean They Work Harder
Work smarter, not harder—we as a society have this saying for a reason. Stretching ourselves too thin—even while working in a profession we truly love and were made to do—can only result in one thing: burnout.

Building a dental practice from scratch is no easy thing. It does take time, dedication, and effort.

There's another factor to consider when you're spending every waking moment working but seeing little results of your efforts: Is your work effective? Why continue to push yourself to work in a manner that isn't yielding any positive results? You're not doing yourself or anyone in your practice (or family, for that matter) any favors.

Avoid Common Problems for Dentists Building a Dental Practice
At Jameson, we talk to overtired, overworked dentists frequently. These are the doctors who have implemented change after change in the hope of better serving their patients and reaching new ones. These doctors are talking to us because, despite their efforts, their practice has reached a critical point, and the numbers must improve. And these doctors don't have years to wait for the patient base to build—an uptick in revenue must happen in months.

As a company co-founded by dentist Dr. John Jameson, we understand the struggle you're facing in building your practice. Business coaching for dentists is what we do, and we talk about how to start a dental practice off on the right foot.

So let's talk about 5 of the most common mistakes we see from the overworked dentists who come to us for help.

1. Practicing one-tooth dentistry is exhausting.
There's a big difference between comprehensive dentistry and single-tooth, piece-meal dentistry. If you find yourself wondering what's happened to your case acceptance rate, you may find yourself in what feels like a hamster wheel in your practice when it comes to productivity, balance, and overall opportunity for growth.
As our founder Cathy Jameson says, the foundation of your practice is comprehensive diagnoses, excellent treatment plans, and expert case presentation. Most practices can double from within by nurturing this foundation within their existing patient family.

When you track the overall case acceptance rate, you begin to see how much dentistry is being accepted and completed. This awareness alone brings a greater intention to case presentation. When our clients begin to give the focus, time, and preparation to case presentation that it deserves, they see the increase in case acceptance that we described. That's time well spent!

This return on investment is life-changing. Once our dentists begin to experience it, they realize that working smarter, not harder, is the way to the practice of their dreams.
There are several systems within your practice that can either support or deter your ability to increase your case acceptance rates. (Be on the lookout for another article from us here at Jameson Management and Marketing that goes into breaking the cycle of one-tooth dentistry). In that article, we will also outline the systems within your practice that contribute to your overall case acceptance rate.

2. Not delegating.
You have hired qualified, skilled dental assistants. Why wouldn't you take advantage of their skills and expertise by delegating state-allowed care and treatment to them?

You are your practice, and your practice is you. You want every patient to build a relationship with you primarily, right? We're here to tell you that's a mistake. You can still build a relationship with your patients without being the one who spends the most time with them during an appointment. How do you break out of this mindset?

Start by making a list of the procedures and care only YOU can provide. Now create a second list of everything else—from preparation for procedures to administrative work and more.

Don't forget to check your work. Make sure everything that is required to run the practice is on one of those two lists.

Once you have checked your work, take that second list and start writing the names down of those who are qualified to perform those tasks or procedures. When you have finished, every item should have a name by it (and it shouldn't be mostly your name).

Now follow through! Delegate those items to the people on your team qualified to complete each task. By delegating, you're giving your team the opportunity for growth. And you'll discover your team members begin to take ownership and a more interested role in the success of the practice.

Before you hire anyone else, make sure you're maximizing the potential of each team member. Underutilized team members will appreciate you thinking of them instead of hiring someone new.

By utilizing your team to their full potential, you'll discover the answer to the dilemma of budgeting a little more time for each appointment.

3. Not maximizing the hygienist's role in case acceptance through excellent hygiene evaluations.
Hygiene appointments comprise most of your returning patient appointments, right? Of those hygiene appointments, how many patients are also restorative care patients? If the answer is very few, then you're missing an opportunity to better serve your patients and practice.

You know restorative care is about more than the beauty of a smile. You understand how it impacts function, self-esteem, and long-term care. But does your patient understand those things? Have you discussed it with your patients who are candidates for restorative care? If the answer to either of those is no, then it's time to refocus your efforts.

So how do you refocus your efforts and take advantage of opportunities to serve your patients better?

Practice whole-mouth dentistry. Prioritize time in hygiene appointments for photography and reviewing and educating patients on diagnosed and incomplete treatment. This approach makes a dramatic impact on your ability to move more patients into needed treatment. Work with your hygienists on refining your process and developing a communication plan. When doctors and hygienists refine their communication skills together, working together to help one another to educate patients, this is when you begin to see 40% to 60% of restorative treatment in the doctor's schedule coming from the hygienist's schedule.

You're already taking the time to diagnose and present a plan of treatment for any issues. Why wouldn't you take the time to educate your patient throughout their various experiences in your practice on the impact that optimal dental care will have on the function and long-term health of his or her smile?

4. Two words: Personal interruptions.
What can increase productivity in a dental office? Boundaries.

We often see little priority placed on the elements of the business that occur outside of the operatory. But putting in the effort on the whole practice will make an impact on your overall success.

So take a look at the number of personal interruptions happening within your practice. Personal interruptions often include unscheduled visitors as well as time spent on your mobile device.

It's important that you prioritize time for you to work on your practice, have scheduled meetings with service reps, support professionals outside of your team as well as schedule meetings WITH your team, schedule phone calls, prioritize time to plan cases with your treatment coordinator and so on—take a look at your schedule and work with your team members who help to identify times in the week that may be best for appointments, meetings, scheduled calls, and all the other tasks required to develop and grow your practice.

Those calls and meetings with coaches, reps, service organizations, and your team are important for you as the CEO of your business, but these meetings must be efficient for them to be productive. Schedule these meetings just like you schedule anything else in your day.

5. You're not a closer.
You present an optimal plan of treatment several times a day, but your patients are rarely following through on those treatment plans. What are you doing wrong?
As the dentist, it's your job to convey the importance of the recommended treatment based on the diagnosis. It's also your job to promote the convenience of the treatment through scheduling and financial arrangements. Make a clear path for your patients to follow to reach the destination of a healthy mouth.
To do this, you'll have to remember convenience and financial questions are often the determining factors in a patient choosing or refusing treatment. Shift your mindset beyond the medicine to see things from your patient's perspective. Make it easy for your patient to say yes.

Train your team on making the path to treatment as smooth as possible. Develop a team of problem solvers who are empathetic to your patients.

All of this is dependent on the very first point, which is shifting your practice from a one-tooth dental practice to a comprehensive approach that includes fewer patients in a day. Fewer patients, in this scenario, will equal more revenue long-term.

And anytime you walk into a treatment room to talk to a patient, remember what the co-founder of Jameson, Dr. John Jameson says: "Offer the best dentistry possible. Make the financing comfortable and affordable. And, get out of the way and let the patient have a chance to say 'yes' to the very best."
Dental practice management doesn't come naturally for most dentists. Let us help you by becoming your dental practice consultant. Learn how to build your practice with us by scheduling your discovery call today.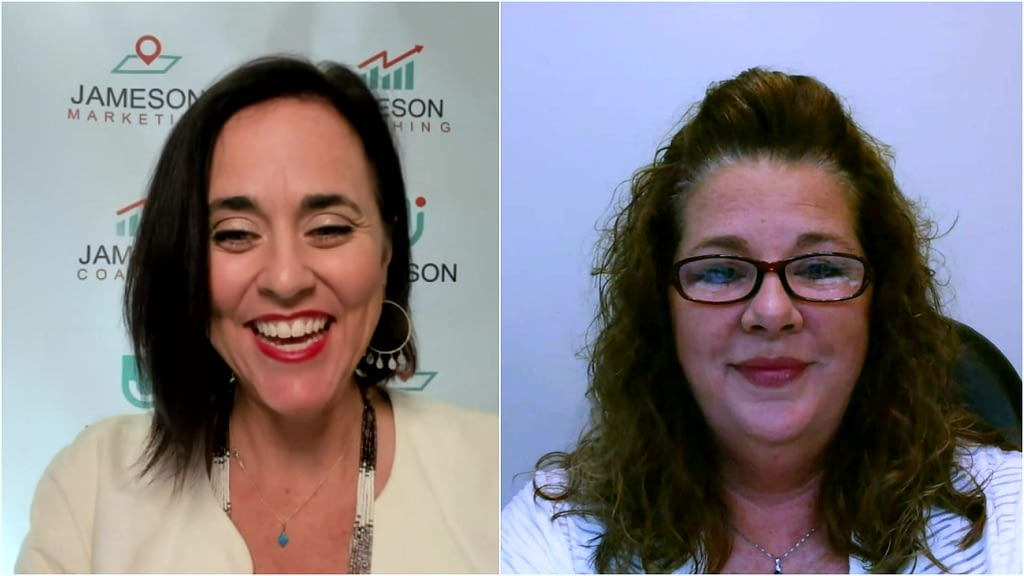 Below, we've compiled some of the key points discussed in the Jameson Files Episode 133….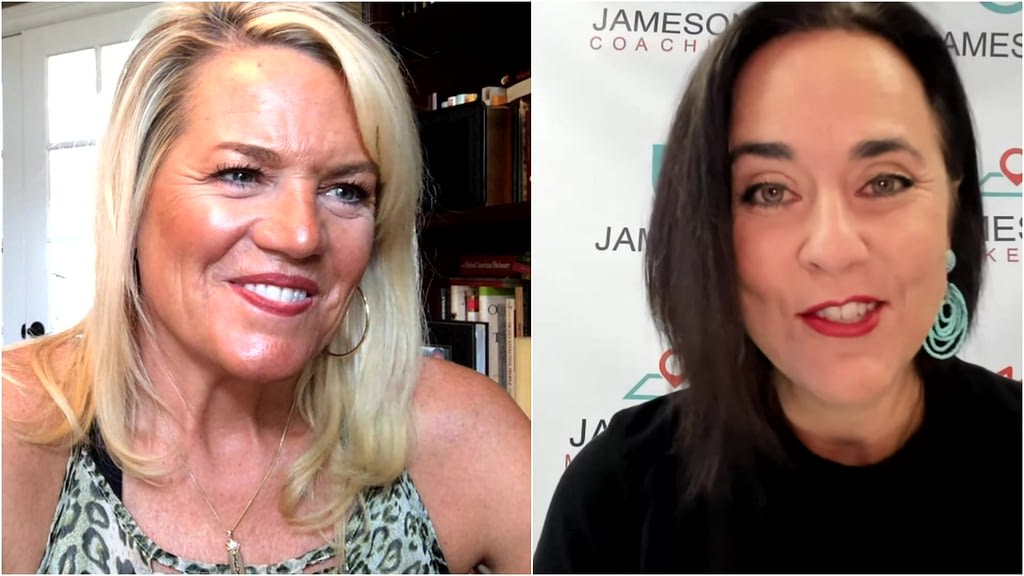 Below, we've compiled some of the key points discussed in the Jameson Files Episode 133….