Tangible Steps You can Take to Build a Powerful Practice Culture
The following podcast has been lightly edited for flow. To enjoy the audio conversation, you can watch on YouTube or listen to our podcast on iTunes, Google Play, or Spotify.
Carrie Webber:
Welcome back to the Jameson Files. I'm your host, Carrie Webber, and it's such a pleasure to have all of you back with us. However you are watching or listening, please know that we're so grateful that you continue to be a part of the Jameson Files community. Today, I am very excited because we have with us a special guest. She is not only an incredible leader, speaker, and educator in the dental profession, but she's also a very dear friend. Judy Kay Mausolf is with us today, Judy Kay thank you so much for joining us.
Judy Kay's Journey to Becoming a Dental Culture Specialist
Judy Kay Mausolf:
Oh, I'm so excited to be here. And how fun! This is like church chat.
Carrie Webber:
That's exactly right. I have to imagine that most of you listening today are familiar with Judy Kay, but for those of you that may be new to Judy Kay. Judy Kay is a speaker and an author and a dental culture specialist who focuses on helping dentists and teams build their practice cultures, build their communication skills, their leadership skills, and really help to create what we at Jameson believe is the ultimate pursuit of creating a healthy work environment where we can all grow, thrive, and live out our purpose in a fulfilling way. And so today the goal is to talk about how we build a powerful practice culture. But first, Judy Kay, for those of you that might be new, I'd love for you to share just a little bit about your dental story. What was the road that has led you to be the nationally renowned speaker and educator that you are today?
Judy Kay Mausolf:
Well, first of all, thanks for all the kudos. I feel really good now. It's wonderful. I started in dentistry in the early eighties and started with a very adventurous general dentist who believed in continued education and invested a lot in his team. I've always been blessed to work with dentists while I was in a practice administration role for 26 years–dentists who invested in me and the rest of the team. So I've been very fortunate in who I was able to pair up with as far as working together to create that.
When I decided to start my business, I thought there was only one way to go. You had to be a full-blown consultant, and that was what you did, and you did everything. And I worked hard, and I had everything established and was rocking and rolling, and I didn't like it. I was like, "This isn't what I thought it was." And so I told my husband, Steve,"You know what, honey? I'm gonna change this. I'm going to do what I refer to as culture camps, and I'm going to focus on the culture side. That's where my passion is. I just want people to have a better life, and I want them to live happier." And he goes, "Do you think you could make money at that?" I go, "I think so."
Carrie Webber:
Your hunch was true
Judy Kay Mausolf:
Yes. So I focus on that area because I found that I can't be an expert in everything. Right? And you have the beauty, Carrie, in Jameson in that you have multiple people with many different strengths to be able to deliver that. As an individual consultant or coach, it's very hard to be the best in all of those things, and so I found that my joy and my passion really was the relationship side of dentistry. So that's where I spend my time– in the playground of drama and tension and conflict and stress. And people go, "How can you do that? That's the stuff that drives me crazy." But for me it's about creating avenues to get rid of all that, so that they can live in peace and create a safe haven where they work.
Carrie Webber:
We all know that to have a really successful and thriving practice, you need to have great systems. You have to have great skills. You have to have a high performing team backing up the doctor and helping to accomplish their goals. But we both know that that cannot happen if there's a toxic work culture or if there hasn't been intention put into place into creating a healthy work culture and to really building up that type of environment, both from the leader themselves and the development of leadership within the team. So I can only imagine that that is that perfect spot that you fit into and the things that you work on with practices day after day.
With all of the practices that you've worked with, and provided culture camps for, and all the lectures you've done across the country, I would love to have your perspective. If someone's watching today or listening and wondering how their culture could be better, what do they need to be looking at? What are the obstacles getting in their way? Or what are the things that they need to start focusing on to help their practice get healthier in that respect?
Toxic Practice Cultures Stand in the Way of a Productive Team
Judy Kay Mausolf:
Well, everything starts with leadership, right? The buck stops with them. It's what they do. It's how they lead, in essence, or it's what they allow or accept, right? Because if you're an owner doctor, you have the ability to change your culture by who you allow to stay or who you don't, right? And so, oftentimes, leaders will keep someone at the practice because their performance is good when it comes to patient care, and they turn it on for the doctor, but they're toxic to their coworkers. And I think one of the key things is that we don't make exceptions. I have a cardinal rule or expectation that we treat each other as well as we treat our patients. And there's no exclusions, no exceptions. And when we start to do that, all the toxicity goes away.
Because if we wouldn't allow it with a patient, why would we allow it with the person who has our back every day, right? So it's starting with that. If you have team members where they feel like they're walking on eggshells– they're coming into the office feeling like that, or you as the doctor are coming in feeling like that. I was just in Tennessee speaking this last week, and there were a couple doctors in my audience that were actually, in essence, feeling like they were being held hostage by an associate or by a key team player. And so it really is important to be very clear about what they want in their environment, and then not let fear drive their decisions to be something that's dysfunctional.
Carrie Webber:
You know, I've said before that I think I need to write an article on What if the Problem is me? So, when you think about that in particular, that there could be a leader or a person that's holding the practice hostage with toxicity, do you think there's an awareness disconnect that they could likely be the cause of some of the dysfunction that's preventing them from achieving their practice vision?
Judy Kay Mausolf:
I think in some cases there is. I've seen where people weren't connecting the outcome or the results to their actions. And I think that that's because it has more to do with focusing on what other people are doing versus any reflection for themselves. One of the things that I do when I'm working with my doctors is gently holding up a mirror to let them see their role in their practice. And I help them see what it is that they're contributing. And part of the conversation before we ever make an agreement to work together is that they need to be open to being the one that may need to change. And if they're not, I'm not there to fix their team, right? We're all in this together, and when we step across a threshold in our practice, we have to know what the expectations are. And that's driven by the owner doctors. That's their baby, right? So the owner doctors need to support that as well, or the results are going to be way less.
Practical Steps to Take to Motivate Your Team
Carrie Webber:
On the other side of that coin, we hear a lot about team motivation and engagement. How do I get my team motivated? How do I get them engaged? I feel like I'm just talking to blank faces. No one seems to want to help us grow and thrive. What are some key pieces of advice that you would give practices that might be on today and would like help motivating their team? It's such an issue. It always has been, but I feel like even more so today with all of the issues in hiring and finding team and keeping team. Motivation and engagement seems to be challenging across the board for practices.
1. Hire an Adequate Amount of Team Members
Judy Kay Mausolf:
Well, I think there's multiple things that are involved in this. To address the current stage that we're at, it really has everything to do with not having an adequate amount of team members to take care of the patients that we're seeing. Many of them are struggling with having a full scheduled team, let alone then, when they do have them all hired, they don't all show up. And the world has changed. Before Covid, if you had a little bit of a sniffle or something like that, you still came in. Now you don't.
Carrie Webber:
You don't. That's right.
Judy Kay Mausolf:
And so you almost need spare parts. You almost need spare people because you're always running at a deficit, right? So, for simplicity, let's say you have 10 team members, but you're almost always running with eight, but you're scheduling to accommodate 10. So we have to be realistic. I always say, don't take my word for it. Look back on your schedule. How many days did you have a full staff? How many days were you actually able to operate on that? And if it's at 80% most of the time, then we may need to tweak. And I understand we want productivity, but we also don't want to burn out our loyal long-term team members as well. So we have to be a little flexible on the schedule.
2. Focus on the "Why" Behind Your Practice
The other thing I think we've forgotten is that we've gotten so focused on the things we have to get done– the grind, the muck of the mundane– that we stop teaching our teams about why we're here– the value, the excitement. I mean, dentistry is the most amazing industry that there is. And you know what? It's like the best kept secret. People who aren't in this industry say, "What are you talking about? Oh my gosh, I never realized this even existed." We need to really be focused on the bigger picture, and health, and function, and longevity for people, and confidence, and all those things that make a difference. Because that's why they went into school to practice dentistry, not to make the perfect crown.
We want to do that of course, but I think that the vision needs to be shared more with our patients and our team. We need to "rah rah" them up a bit, you know? If the doctor comes in like, "Oh, it's another day, it's another day." That's what the team is going to do, right? You have to start with positive huddles in the morning. I had a doctor talk to me in Tennessee, and he said, "Judy Kay, our huddles are starting to get just a little negative right now."
And I said, "So what are you doing to make them positive?"
"Oh, yeah. I need to do that, don't I?" Instead of coming in and starting with what didn't work, right?
Carrie Webber:
Right. That's such a tendency and something you always have to remind people of. We always want to be working on improving the things that aren't working well, but we can't forget to celebrate the things that are working well, so that your team can see and recognize and be recognized for that work well done and be motivated to work on the things that can be improved. Studies show that as the younger generations emerge into the workplace, meaning in their work is becoming much more important. I'm Gen X– I'm not in the younger generations– and that's important to me too. Right? So it may not have been such a specific, defined, communicated desire from the older generations, but I think we can all agree that when you experience meaning in the work that you do, you recognize, wow, this is something worth working for and worth working towards.
So I couldn't agree more with you, Judy Kay, that the "why" behind the "what", and doctors continuously casting their vision and purpose for their practice can help. It's always important, but especially when we're in more difficult times like when you're understaffed. Those that continue to work with you and stay committed to, especially if they know that you're continuing to try and fill the voids in your team, are encouraged to keep going in those chaotic days when it could be just as easy to throw in the towel and say, "I want to go somewhere easier."
3. Celebrate the Positive Together
Judy Kay Mausolf:
Right. Think about it this way, if you roll up your sleeves and you high five each other and you don't get down on each other…. Yes, we're all growing and learning; however, we grow and learn more when someone gives us accolades or gives us positive feedback on the things we're doing– we're going to lean into that– versus pointing out everything we've missed. Something as simple as starting out your day asking, "What do we want to celebrate from yesterday? What were the great things?" Appreciation is everything. It's what gives us our value and purpose, and it also gives us feedback.
We need to be highlighting specifics like, "Carrie, when you seated that patient and explained the treatment, they were so comfortable and calm when I came in. They were all ready for things. Thank you so much." You know, specific things that benefit the practice and that benefit the patient. Then we start to build the team, and the more we keep them involved with the decisions and the processes, the more ownership they have. And with ownership comes engagement. Always.
Growing in Leadership Skills is Possible for Any Personality
Carrie Webber:
Yes. I think another misconception in terms of building up team is that sometimes doctors want and hope to be able to punt the leadership responsibilities to someone else on their team– like an office manager. There's nothing more of a blessing for a dental practice than a rockstar office manager. We know the power of that role; however, it does not remove a doctor from being a leader.
I even say this to doctors that are associates– that are a part of group practices. Even though there is other leadership around them, your team and patients still will look to you as a leader because of that DDS. You don't get to dismiss that piece of your roles and responsibilities. You can share it with an amazing office manager or with your company's leadership. If you're in a group, you may have to defer to your higher up leadership for certain elements, but in terms of leading to culture, leading to creating that positive environment with your team, holding people accountable, clarifying and reminding people of our why, you still have to do this. So instead of dismissing that, work on that. Would you agree with me?
Judy Kay Mausolf:
Oh, a hundred percent. Oftentimes they label themselves as not a good leader, so therefore they can step back. No, you can co-lead. You can be with someone. But you can't dismiss the total responsibility. I laugh because people will say, "Well, they're not a very good manager." And I'm like, "Really?" You know how it's easy to judge when you're not in those shoes? So the team will say that she's not a very good manager, or that he's not a very good manager. Well, what do you think a manager should do? And I go, "Stop. Everybody write down what you think a manager should do?" So I have them write this down. Then I start reading, "A manager does…" and then another one, "A manager does…" and another one, "A manager does…"
And I said, "Wow, I'm confused. What am I supposed to do?" And I said, "Doctor, you hire someone and then you say, 'Go manage.' That's funny. How do you want them to manage? What's important? What role? What tasks do you want them to do?"
They reply, "Oh, I have to know that?"
"Yes!" It's interesting. But we've both seen the magic When you have that strong office administrator and the strong relationship between the "we team", the doctor and the manager. Because everything is about "we". This is how we do it, it's a united message. The idea that "I just want to practice dentistry" doesn't work.
Carrie Webber:
Yeah. You picked the wrong profession, people, if you don't want to lead. But you can work on that. It's a learned skill. Every personality can be a leader. We don't get to say that I don't have those natural tendencies. There are many, many great leaders that started out without the skills that they show up with today. They choose to work on that. That's why we're in business. That's why Judy Kay's in business. Doctors recognize there's something I'm not seeing or there's somewhere that I'm stuck and I need help. We need to be refining and defining, and being better, and continuously improving in this way. My husband, Jess, always says something to the effect of, "You manage processes and you lead people." And we have to do both.
Judy Kay Mausolf:
Absolutely.
Carrie Webber:
We, as leaders in our practices and our businesses, have to recognize that there are processes that we need to be attending to and managing, and then there are things that we need to be attending to and responding to as leaders for the people that are committed to our businesses.
Identifying the Core Values in Your Dental Practice Culture
So, I have a question for you concerning those that need a tangible "to do" to really help in terms of building their culture or improving their culture for 2023. Maybe their team is disengaged or perhaps they're just a high performer and want to continue to improve, what's an area in the practice in that day-to-day culture for them to look at specifically, or a recommendation you may have that could be a difference maker for them that they're not considering it this time? What's a takeaway for them?
Judy Kay Mausolf:
Well, I would say it starts with the clarity of who you are as a practice, right? We think, "Oh, it's a dental practice." Every practice has such different energy and nuance based on the leadership, right? So for owner doctors, I like to start with four core values. And then with your team, you could create your own mini culture camp and build around those core values about how you want to communicate with each other? Let's say you took "caring" as one of your core values and "excellence" as one of your core values. If we communicate with each other, what does that look like if we're caring? Or what does that mean as far as teamwork? Or what does that mean as far as accountability? And you start breaking it down.
And the hard part for dental practices is the systems of processes– they have that defined. The soft skills– they don't have that defined. I hear this all the time, "Well, I'm going to be authentic. This is just who I am when I come to practice." And I say, "No, no, there's a line in the sand. On the outside. You get to be 'I'. On the inside, it's 'we' and this is who 'we' are." So it starts with the owner doctor saying, "What is innate to you that you want in your practice culture forever?" Pick those core four core values and build around it.
And you start to get the team involved and they start defining what that means in measurable benchmarks, in things that you can see. It's not just "Be more positive." It means that, for example, maybe I come in and I greet you in the morning and say "good morning" in a nice way. Or I use the niceties like "please" and "thank you". Or I offer to help when there is need, right? So we want to make our values measurable. So it starts with defining who we are. And then we're not just reacting to the day or the stress. We have a plan of how we want to show up every day. And that's key.
Carrie, you speak as much or more than I do, and you get it as well. You set yourself up, and you envision how you're going to deliver, and you create an energy that comes with that. You don't just show up and go, "Well, I'll see what happens today and I'll respond."
Carrie Webber:
Right.
Deciding What is Appropriate Behavior in a Dental Team
Judy Kay Mausolf:
When we step across the threshold, it's showtime, and this is who we are and this is how we take care of each other, and this is how we take care of our patients. One of the simplest questions I say to teams and doctors is, "Here's a question for you. When you are interacting and you're trying to decide if this is okay or not, or appropriate or inappropriate, in your culture, does this define a healthy adult relationship?" If the answer is no, it doesn't belong there. It's really very simple.
You ask, "Well, well, but this person.."
I go, "Is that a healthy adult behavior?"
"No."
"Well, then why is it allowed?"
Carrie Webber:
Wow, that's a great question. Does this define a healthy adult relationship? That takes the noise away from the behavior, right? It forces you to focus on being real with yourself and making these kinds of decisions of how you are going to behave in those situations. I think that's so powerful, Judy Kay, right?
Judy Kay Mausolf:
I get asked that all the time. People want to fudge a little bit. "Well, could I do this? Could I…?" I said, "Well, would you consider that in a healthy adult relationship?" "No." I said, "There's your answer."
It's very simple. We make it harder.
Carrie Webber:
I love the idea of clarifying your values. It is such a great team meeting idea to have them all talk about and share what does this value look like in our practice, how we work together, and how we work with our patients. I love, love, love, love, love that exercise. No longer is it one person being at the front of the room or the table being a talking head, saying all the things. It really invites and insists on the entire team contributing and sharing the different ways that that value does or could show up in the future. So that would be such a powerful way to kick off the year and a great reset and refresh exercise for a team to get inspired and reunited under those values to move forward into the year. I love that.
Are there any other big takeaways that you may have? Because when you're really passionate about something, you see these opportunities or missed opportunities in practices, so what would you want to remind everybody to look for as we enter into the year?
Focusing on Building Successful Relationships is Key
Judy Kay Mausolf:
When it comes to the doctors, one of the things I always remind them of is that you have invested a lot of years and money to become a dentist, and this is your baby. This is yours. Make sure that when you come to work every day, you're feeling the feelings that you want to feel– that this is what you had hoped for. Don't be afraid to step out of your comfort zone to create something. Don't let fear drive you and make the wrong decisions. If it's a fear-based decision, it's almost always wrong.
And team members, you know, this is about your home as well. So you need to make sure that when you are being interviewed, you interview as well to make sure it's a good fit for you. It's not just about the money; it really isn't.
Yes, you have to get paid fairly and make the money to pay your bills and that, but in the end, when you can connect and you have a strong team relationship, that's where the gold is. That's where you come in, and you make magic happen, and your patients love it, and you feel good. And the stress of the relationships and the drama when things are off no longer happen. So your focus is strictly patient care. So when we come together as very different people, instead of looking at what we don't agree on, look at all the things we do agree on, and then have the simple conversations. So if you and I were working together, Carrie, the first thing I would ask is what's really important to you in a relationship with me that would make it easier for you to work with me? What do you need from me? I'm going to extend the olive branch. And doctors, when you're hiring a new team member, ask them what they need as well. Get that feedback and vice versa. Because truthfully, we're just human beings trying to make things work, right? That's all. So if we can sit down and just have candid conversations, sometimes the wheels fall off, and sometimes we bug each other, right? Look at the people we love.
Carrie Webber:
You can't spend that many hours of your life in a small workspace and have that not happen, right?
Judy Kay Mausolf:
So, I've had discussions or disagreements with Steve, and sometimes you're at opposites, right? You're not seeing things the same and you're thinking, how do I work through this? I, I, I. It's not about I. It goes back to how do we make a successful relationship with these two different personalities. Because in the end, Carrie, our happiness and success is based on our relationships in life. That's it.
Finding out More About Culture Camps with Judy Kay
Carrie Webber:
Yes. 100%. And for everyone that's listening I hope that you take the things that Judy Kay has shared with an open mind and heart, because it is so true. It is so real when you are trying to lead to a destination with a group of people. And I love the idea, as you finish up listening or watching this episode, that when you get up from that chair, you step across that line and you go back from being I to being we, and be we minded in your team today. See how you can shift gears and turn the tide for your practice culture in the most positive way. So, Judy Kay, how can people find you or learn more about your lectures, your culture camps, and the books and resources that you have available?
Judy Kay Mausolf:
So probably easiest is just to go to my website practicesolutionsinc.net. There's a little box on there that says "Ask Judy Kay". So if you have any questions, you can reach out to me on that. I also have a monthly newsletter that I published that has a little video along with it as well. That works well. A lot of the teams that have signed up for it actually use it for topic and discussion for their team meetings as well. That's probably the best and I would love to hear from you. Thank you.
Carrie Webber:
Perfect. And if you are a team member or a doctor that's going with your team to an upcoming event, and if Judy Kay is on the schedule, I want to encourage you to go as an entire team to her course and learn together, and then revisit together and debrief on what she shares in her courses, and take action on some of her recommendations, and see what a difference that can make in the building of the culture of your practice and the inspiration and the engagement and motivation of your team. So, Judy Kay, thank you so much for your time today. Appreciate you, my friend.
Judy Kay Mausolf:
Thank you. Ditto.
Carrie Webber:
Thank you. And thanks to all of you, our amazing Jameson Files community. Thank you for giving us the privilege of your time. Be well and we'll see you next time.
Carrie Webber:
Thank you for joining us on this episode of the Jameson Files. Visit us online. You can subscribe to this podcast on iTunes, Google Play, or Spotify. See you next time.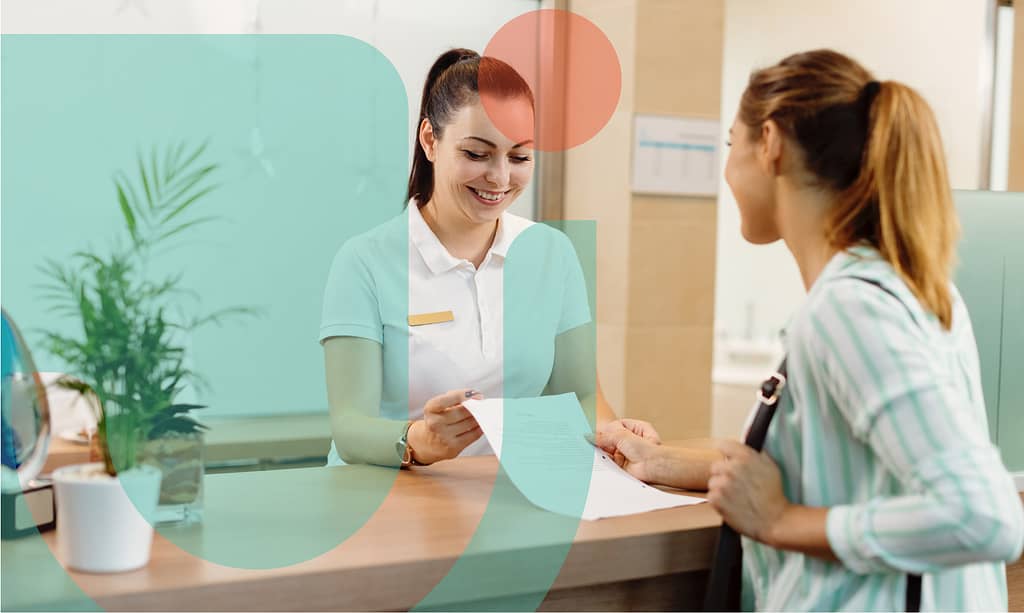 Transforming Chaos Into Consistency Chaos. Uncertainty. Stress. Frustration. Blame. Team conflict. Disengaged patients. Rampant cancellations…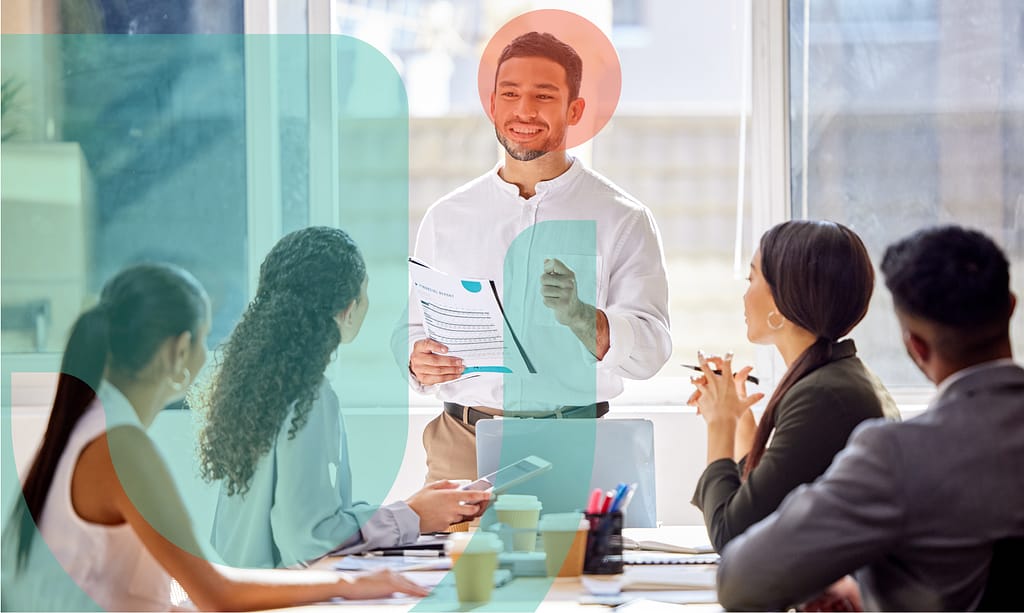 Setting Clear Expectations for Excellence Something that we hear at Jameson time and time again…