Below, we've compiled some of the key points discussed in the Jameson Files Episode 133. To enjoy the full conversation with our very own Carrie Webber and Dan Cristelli, you can watch on YouTube or listen to our podcast on iTunes, Google Play, or Spotify.
Carrie Webber:
Welcome to the Jameson Files. I'm Carrie Webber and I'm your host. And I'm so thrilled to have my teammate Dan Cristelli with me today. Dan works with our marketing clients through the Jameson marketing services, helping clients achieve their goals for both external and internal marketing efforts. Dan is at the Jameson offices in Oklahoma city today, which is exciting because he's from Vermont. So he made a big, long trip to come be with us in person.
Patient reviews is a hot topic now.
One of the big topics that we constantly work on with clients is how to manage patient reviews effectively. Managing this aspect of your practice has become its own topic, and there are some best practices that you as dental practices can start to apply more intentionally in your marketing processes to help you get a consistent result. So, Dan, you work with clients daily, and I'm sure that this conversation comes up regularly. What do you find are the biggest questions or the biggest obstacles when it comes to patient reviews?
Dan Cristelli:
That's a great question. I think one question is why are these important? I think there's still a perception that an online review doesn't carry much weight as a personal referral. But last year a study showed that 79% of consumers see an online review as carrying more weight than a personal referral. So they're really important. So that's usually the first question: why is this important?
Why are reviews important?
That's why I spend a lot of time working with our clients on the rationale behind a Google review. Here's why it's important. I focus on three different aspects:
The first is how Google's algorithm looks at their practice and ranks their search rankings.
Then I obviously talk about how a potential new patient is going to see these reviews.
And we talk about how the practice can use reviews as an extra set of eyes on how your systems and team are performing.
Carrie Webber:
So you're helping people understand why it's important to put a little bit more emphasis on managing their patient reviews, but then how can they do that?
How do you learn to ask for patient reviews well?
Dan Cristelli:
That's probably the most difficult part. We understand that those conversations aren't always easy. I meet with teams on how to approach the entirety of the review process. I like to take a look at a four-step approach.
The first thing is education. You need to educate yourself on why Google reviews are important. And not only yourself, but also your whole team.
The second thing I recommend is to start with what I always refer to as the low hanging fruit, the raving fans. You start with asking them for a review because it's easy to talk to them, and you know they're going to give you a good review. So it helps with building those skills.
Once you've done that, you can look at cues. Any sort of praise that's offered is a good example. If someone's raving about a procedure they just had done, it's a good time to talk to them about a review. If you are asking the right questions during the check-out, you're going to have opportunities.
And then finally, the last step is just getting to that point where you're consistently asking almost every patient to leave you a review.
Carrie Webber:
Often it seems like the biggest obstacle is just getting comfortable with that conversation. You know, if you want to see a really positive improvement in getting the patient reviews that you want, tell the patients what to expect. Tell Mrs. Jones, "You're going to be receiving a text from us when you leave here, asking for a review. So, if you can, kindly leave us a review. We would be so grateful. It's patients just like you that we love, and we want to help more people in our community. So thank you in advance for leaving that review for us."
What kind of patient reviews are best for practice growth?
Dan Cristelli:
Absolutely. I can tell which practices are having those conversations and which ones aren't just by their reviews. I will frequently see practices that received six new reviews in the last three weeks. And that's fantastic. They were all five star reviews. That's also good. But no one left any testimonials.
That is typically a good indicator that your practice is depending on patient communication software to send out an automated review request. People are doing it, which is great; but because you're not having those conversations and forming that connection before you ask for the review, you aren't getting the testimonials. It's okay to use the automated software, but like you said, we need to ask. We need to tell Mrs. Jones how much we would love it if she could leave us a review.
At the same time, most people aren't going to whip out their phone right there. So we do need that software to follow it up a day or two later with an email and a link where they can do that. But just reference back the conversation that you had: "Mrs. Jones, it was great to see you. I'm glad we talked about leaving a review, and by the way, here's the link where you can do that." You'll find that when you're having those conversations, not only are you going to get more reviews, but the quality of them will increase greatly.
On Google, specifically, a patient can leave a review with just a star rating. Or they may also write some words about the business. If we just see a star rating, and it says the user has not left a comment, well, that's good. You got a good rating. But they didn't personalize it. They didn't add any sort of information that would help another potential patient with their decision-making. There's no real proof of purchase. So when we see the written testimony, it's a much more powerful review.
What do you do about negative reviews?
Carrie Webber:
So encouraging. What else do you hear? Do you hear people asking what to do if they get a negative review?
Dan Cristelli:
Yes. Once we start talking about reviews, that's one of the first questions we get. But you know, negative patient reviews are really to be expected. They happen. It would be wonderful if we could live in a world where every single patient that you saw had had that five star experience, but it's not going to happen.
There are easy ways to handle a negative review. One of the most important things to remember with a negative review is that the way that you respond to it can often dictate how other people view it. So if someone leaves a negative review saying, "I had to wait 15 minutes before someone greeted me, and then the dentist was rough with me" well, there's possibly some issues that you need to address as a team and with your patient, which goes back to the importance of feedback. But also it's important to respond to that patient review online, and how you respond can help. If you say, "You know, we're really sorry that your experience didn't meet your expectations" and invite them to reach out to you, people reading those reviews will respect that.
You know, sometimes you'll receive those really bad reviews, and they should be ignored. Maybe they're upset that you're not open on Saturdays. All you need to say is, "Thank you for your feedback," and leave it at that.
Another important thing to remember is that 86% of consumers will only pay attention to reviews left in the last 30 days. So if you get a bad review, you know what to do. Go get a bunch of good ones, and then it'll get pushed down. After a few weeks, no, one's even going to pay attention to it.
Carrie Webber:
That brings up a few things. Timeliness is such a factor in terms of consistently asking so that you do have fresh, new, relevant, timely reviews. And that matters to the consumer, the potential patient that is looking online at those reviews. Also, just to wrap up with the negative review conversation, besides the online response, it's important to have a proactive plan for how you follow up privately with those patients that need that kind of follow up, because you obviously shouldn't go into the details of the appointment in a public forum like that. So what else?
Importance of Timely Responses
Dan Cristelli:
Well, when we take a look at getting a review, that's only half the battle. Then you need to respond, and we've talked about responding in terms of a bad review, but you should be responding to your good reviews as well. Last year, 77% of folks that read reviews either "always" or "regularly" read review responses. So it's very, very, very important. It shows a two-way communication between the practice and its patients.
Now, obviously there are considerations. You do want to make sure you're not getting into treatment details or anything like that. You want to be very cognizant of that, but you also want to acknowledge the review, because everyone is reading those and checking to see if there's an active conversation. You want to show that you have a real interest in the experience that your patients have had.
Carrie Webber:
So as you've stated, people are reading the reviews, and timeliness is a very real thing. The freshness, basically the expiration date, does exist in terms of the relevance of a review to me as a potential patient. I want to know whether that is indeed the real, current experience that I may have if I called your practice tomorrow. So Dan, are there other pieces of managing reviews that you would want to make sure people are aware of to help make it easier and more effective?
Dan Cristelli:
Sure. I work with our clients on setting up a schedule because we understand that everyone gets busy and things fall through the cracks. We've had some practices that have fun and do an internal drive of who can ask the most people today and they'll get a free coffee or something like that. It's a fun way to get your team motivated. But with the responding, I recommend setting up a couple of days a week where whoever's the designated responder goes in, takes a look, responds to the reviews, and keeps up a good cadence with it. Once it becomes a habit, and once you start getting into the flow of it, it becomes easy.
What are the benefits to the practice of consistent patient reviews?
Carrie Webber:
So for your clients that do this the best, what benefits do they receive from that?
Dan Cristelli:
Well, what I've seen is that when a practice embraces this as important, it's a trust-building piece of the equation. Iit also helps demonstrate value. It's a really big thing. There's one that comes to mind specifically that had literally gone a couple years since they'd gotten a Google review. We met. We talked about it. And they started getting more and more and more—exponentially more patient reviews than they were getting before. And now they've had new patients coming in, saying, "Well, I saw your reviews on Google."
Carrie Webber:
I love that. And I'm sure the first time a patient walked into that practice and referenced the Google patient reviews, that team had to look at each other and say, "Oh my goodness, it worked, it worked!"
Go leave a review yourself and see how easy it is.
it is becoming so much of a part of our behavior as consumers. If you've never gone and left a review for a business in your community before, I encourage you to go do so. You will see, number one, how easy it is. You're not asking a huge thing from patients. So I encourage you to have your teams leave a review for a business they love and leave a testimonial about it. You'll see how that would feel for your raving fan patients as well. When you're a fan of a business, no matter whether it's a dental practice or a restaurant, leaving a really great testimonial feels good.
So any other final thoughts in terms of embracing patient reviews? Or any encouragement we could leave our audience with?
Dan Cristelli:
Well, I, I think you hit the nail on the head with suggesting that everyone go and leave a review for a business that you frequent. It shows just how easy the process is, and it shows how important it is to that business, because chances are pretty good that you're going to leave that review and then get a response. And then you're going to feel good about helping someone else out. After that, you can come together as a team and discuss how easy it was and how good it felt. Then implement it in your practice. And then you'll start seeing an even bigger engagement with your patient family.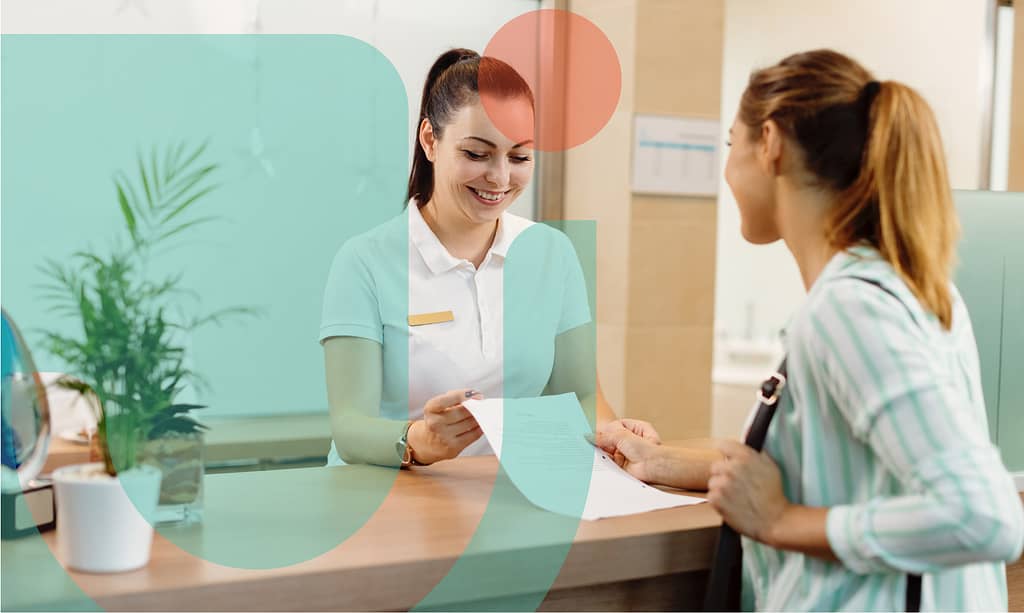 Transforming Chaos Into Consistency Chaos. Uncertainty. Stress. Frustration. Blame. Team conflict. Disengaged patients. Rampant cancellations…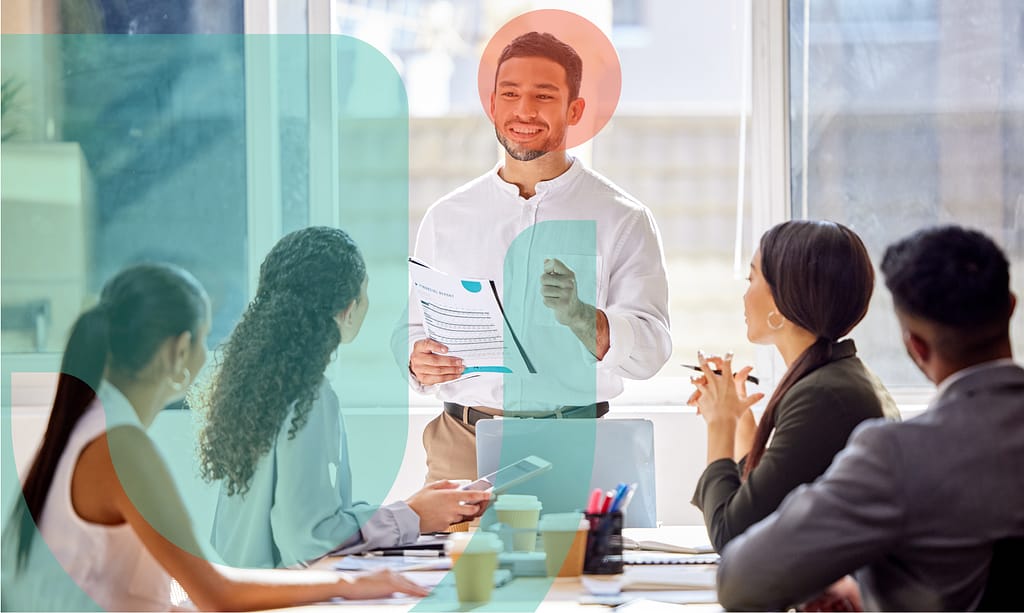 Setting Clear Expectations for Excellence Something that we hear at Jameson time and time again…