Carrie Webber:
Welcome to the Jameson Files. I'm Carrie Webber, and I'm so glad that you're joining us today for another episode. If you're a part of our Jameson Files community, thank you so much for staying connected with us. I'm excited to be with my teammate and friend Dru Halverson, the chief of advisor development here at Jameson. I really appreciate you being with me again, Dru.
Dru Halverson:
You are welcome! Thank you so much for having me.
How can you improve the hygiene aspect of your dental practice?
Carrie Webber:
You know, what I wanted to talk about today is something that we haven't really started diving into in the podcast. And I know that it is a top area of concern or opportunity. A lot of doctors that I talk to, one of their big questions is how do they improve the hygiene aspect of their practices? And that's not necessarily the actual care that's being provided. We know that they're going to give good care, right? It's more about how do we do this more effectively, more efficiently, and how do we become more productive in the hygiene departments of our practices? How do we engage our hygiene team at another level to help us with the overall patient experience and relationship with us? So I wanted you to come and join me today so that we could talk about high-performing hygiene, what that means in general terms, but also how we can take our practices from being good in the hygiene realm to being great.
So Dru, when practices share that they want to improve in hygiene, what are some questions that you ask them? When they share that as a goal, that they want to go from good to great in hygiene, what are some questions that you ask to really start getting a sense of where their opportunities are?
Determine what your practice's hygiene strengths and weaknesses are.
Dru Halverson:
Well, I want to know what weaknesses and strengths they see in their hygiene department. And I can always get a lot of strengths and some really good weaknesses from that question alone. So if you can draw a line down the middle of the page and put strengths on one side and weaknesses on another or opportunities that you see, then you can have a really good list of what to work on and what to pat yourself on the back about. And that makes a big difference. I always want to know how patients feel at the end of their appointment. Are they checking in with their patients? Are they always asking the patients, how was the appointment? Also do they continue to stay with you and return on a regular basis? Do they love coming to the practice for their hygiene appointments? That is a good question to ask them: what is the retention rate and how many patients are past due? And then also, I like to know treatment acceptance from not only restorative care, but also hygiene care. Is it where you want it? Is it high enough? And if it isn't, what's causing that problem?
Carrie Webber:
I love the recommendation of starting from where you are right now, in terms of where do you find yourself to be strong? Where do you find yourself needing to work on things? I think really high-performing teams start to rise to the top, because they have this openness to not only give themselves pats on the back, but they're comfortable with being uncomfortable, meaning they're not afraid to talk about and be vulnerable about the areas that they need to grow.
Dru Halverson:
We all tried really hard to be great hygienists and doctors, right? However, that doesn't mean that we're perfect. And yet, it's sometimes hard to accept that maybe I could improve. Maybe I could do better. Maybe I could do something else to elevate my care of the patient.
Carrie Webber:
One hard conversation that I've been having quite a bit recently is that team members who have been on a team or have been practicing dentistry for many years can develop a resistance to changing the way they do something. I think it's because of the discomfort of breaking out of a habit. And so do you see a way in that exercise to really open people up people's mindsets?
Dru Halverson:
Just bring it to their attention. What they may be saying is, "I have done it this way for 20 years," or "I have done it this way successfully in the past." And that's great to hold onto, but today's a new day and things always change and can be improved. So I really like to start talking about those things that I see in the practice. Talk about the feedback you're hearing. People are sharing how they feel, each from their own perspective. So that is a conversation that tells an owner that the team is not all on one page. They have to all be on one page. They must have the same philosophy and the same workflow with every patient they see. If it's different from one provider to another, it confuses the patient, and a confused patient can't make a decision.
What are key techniques that result in huge leaps of improvement in hygiene practice?
Carrie Webber:
Yeah, that's great. So when you think about hygiene in general, going from good to great, what are some areas that you regularly see, when we start doing some work on it, that there's always a huge leap of improvement in the overall performance of the practice, in relationship to the patients? What are a couple of those that you see?
Doctor Hygiene Evaluation
Dru Halverson:
The first one is always the doctor hygiene evaluation. And we're not talking about how you do the clinical techniques. It's communication. It's body language. It's the tone of voice that you have when you do that. Doctor hygiene evaluation in practices that don't see high treatment acceptance or high hygiene treatment acceptance, or don't have patients that stay forever or don't stay active and current in hygiene retention—it all goes back to that doctor hygiene evaluation time. Every patient has to see that you are a team that works with the patient. You have to be in sync together, and you have to have a system or a flow that feels really natural. It can't feel like a system. It can't feel like you're just rehearsing something. And that system has to be natural with every doctor in the practice and every hygienist.
Carrie Webber:
Yeah. And something that I hear you working on very fervently with a lot of people is the timing of that evaluation. You know, there's some sweet spots in terms of when that ideally takes place, and we need to be striving more intentionally on a regular basis to accomplish that. We really like it more in the middle of the appointment. Why is that?
Dru Halverson:
Well, at the beginning of the appointment, the hygienist is going to be gathering all the necessary information—reviewing the health history, getting the blood pressure, diagnostic radiographs, perio charting, charting of existing and potentially needed treatment—so we can get our documentation in order before the doctor comes into the room. We also don't want it in the last 20 minutes. So I'm going to assume that the appointment is an hour of time for an adult. The first 20 minutes are for social graces, getting to know the patient, getting their chief complaint from them, and getting all the diagnostic information. The second 20 minutes is the sweet spot, as you said, for the doctor to come in and do the evaluation. If you wait until the last 20 minutes of the appointment, the patient's done, they are ready to go. They are thinking about work, picking up the children going on with their day. They're not focused on what they need to hear. And so the sweet spot is that second 20 minutes of time.
Carrie Webber:
So not only how we execute that evaluation in terms of how we're communicating with each other and with the patient and what we're striving to accomplish in that relationship with them at that time, but also in the timing of when we execute that. So looking at your schedule and being a little more aware in the coming days of when those evaluations tend to be happening, is it really chaotic? Is it all over the place? Is it really more of an in and out and on with your life? The more consistent we are across all providers, the better it is ultimately for the patient. And when it's better for the patient, it easily turns into being better for the practice. So what are some other areas that may be keeping them from being great?
Dru Halverson:
I'd like to wrap up just one thing: make sure at your daily huddle to look at your schedule, doctors and hygienists, and see when the evaluations should happen. Really look at the flow of your whole day so that you can do an effective doctor hygiene evaluation. And your evaluation needs to be approximately five to 10 minutes. It depends on the type of patient that you have in your chair. It needs to be very intentional and the body language and tone of voice needs to be very serious but yet comfortable. So sitting down with the patient, eye to eye and knee to knee, being in a communication triangle with the patient so that they can see the two of you, the doctor and hygienist, conversing about them, the patient. And that makes a big difference in the value of that appointment, and in the next treatment as well.
Hygienist and Dentist Scheduling
So I've alluded to the second one, which is scheduling correctly. The schedule for the hygienist has to be correct. And it has to meld with the doctor and assistant schedule as well. So you can't have too many evaluations in a day nor too few in a day. The other thing in scheduling that we teach here at Jameson on our Grow Platform is scheduling essentials, and if you're not following those essentials in the doctor and assistant chairs and in the hygiene chair, you're not going to be able to get through a day in an even good flow and feel good at the end of the day. So it will affect your productivity.
Carrie Webber:
You know, this just goes to show how much really goes into bringing excellence to the hygiene aspect of your practice. We may come into it thinking it's all about one thing, but really there's so much about your practice's business systems and hygiene systems that really build upon each other in order for you to get to success. How we're communicating with the patients. When we're timing those evaluations. The way we're involving the patient in that evaluation time. Our body language, and the way we're engaging in that conversation. How we're preparing for that conversation in our daily huddles. So many pieces where we need to take a step back and really look at all of the aspects of those integral systems of your practice that could be having an impact on the productivity of your hygiene.
So that all leads to a final tip. I would say, you know, a big piece that really marries all of this together is communication skills. What do you see in that side of the hygiene aspect?
Hygienist and Whole Practice Communication Skills
Dru Halverson:
I can tell you that when I graduated from hygiene school and started working with Dr. John Jameson, and we started working on our communication skills—it was mind-boggling to me how much difference there is between average communication skills and excellent communication skills for really getting those patients to value their appointment. And so the communication skills start immediately with your introduction to the patient and all the way through what you're doing, utilizing excellent phrases and verbal skills, and then knowing how to add value to your appointment. Instead of saying "cleaning," you have your time for "professional hygiene care" or "preventive hygiene, care" or whatever it is that you find more valuable. And the patients raise their eyebrows and go, "Wow, what's that?" That means you're saying something new, something they can see value in.
And they will then listen to you at a different level. Also what I learned way back when we first started was that I was lecturing to my patients. I was talking down to my adult patients. Whether you're a young or a mature adult, it is difficult to listen to another adult lecture you. And so it has to become an investigation. "Tell me about how you feel, about how you are doing." Then get their permission to teach them a different way. "Can I speak to you about…?" "Can I show you something?" "Can we look at this together?" That really makes a difference. When you're speaking to a patient about their care at home, their care that needs to be done in the office, the restorative care, the hygiene care, put yourself in the patient's spot. And pay attention to what they are receiving. I think it's a great way to start change. Have everybody sit in the chair, have everybody go through an appointment and see what could be elevated? How can you get them to say yes? Communication.
Hygienist Photography Is Worth a Thousand Words
There's one more thing that needs to be done always. And that's photography. A picture's worth a thousand words. So that is communication with the patient it's quick and it's easy, and they see it and they understand.
Carrie Webber:
I think that perfectly paints what you said at the very beginning. It's that question of where are you strong, where do you need to work, opening up your eyes and your mind, and opening up a higher level of awareness of how we are communicating with our patients, from the business team on that first telephone call to the hygiene team. When you're preparing a patient to check out, there are so many pivotal pieces and touchpoints where you can make a difference and build that value for ongoing care. And it's a matter of us becoming more aware.
So my hope is, if you're listening to this—whether you're a doctor, whether you're a hygienist, clinical, a business team member, whatever your role in the practices—go back into the office today and start to have a heightened level of awareness of the conversations you're having with the patients. What are you saying, what questions are you asking, are you getting permission from them to share and to educate? Just identifying where you can be better is going to put you on the path of improvement. None of us are perfect. None of us are perfect communicators. But there are some that recognize the need to be continuously working on that. And that's what we want.
That's the seed we want to plant for you today. So Dru, is there anything else that you would want to drive home today?
High-performance hygiene starts with small steps.
Dru Halverson:
Yes. Just remember it's small steps that make a big difference. There's a long run. Small changes.
Carrie Webber:
There's a great book by James Clear called Atomic Habits. We both read it. And I mean, that's really the theme of that book is that really long-term success comes from adding small disciplines and building upon small disciplines and changes over time. So don't beat yourself up if you're not there yet. Just make a commitment to start making those tiny steps of progress and improvement that are going in the right direction for where you want to go. So Dru, thank you.
Dru Halverson:
I enjoyed it so much.
Carrie Webber:
If you have questions for Dru or for me, please reach out to us. If you have other subjects you want us to tackle in a future Jameson Files episode, let us know. And as Dru mentioned, if you're needing to explore ways to improve your scheduling systems, your communication skills work as a team to refine those overall skills and systems in your practice. Go find us on the Grow Platform.
Thank you for joining us on this episode of the Jameson podcast. Visit us online at jmsn.com. You can subscribe to this podcast on iTunes, Google Play, and Spotify. Do you have questions or topics you'd like for us to answer or cover on the next podcast? Email us at [email protected].
A Really Brief History of Website Platforms Once upon a time, websites were online calling…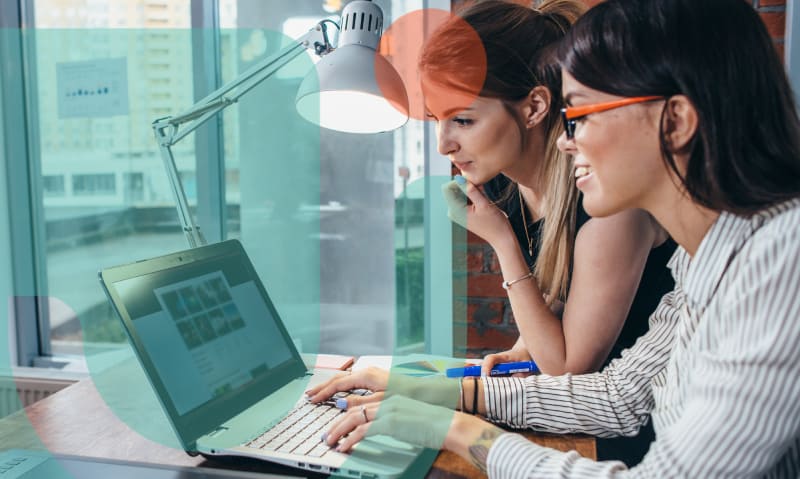 The clarity of the laws around web accessibility will continue to evolve. Accessibility is common...