Carrie Webber:
Welcome to the next episode of the Jameson Files. I'm Carrie Webber and I'm your host. And I'm so glad to have you back with us for another informational, exciting, and what I think is going to be a very fun episode. I'm really thrilled to have a good friend as our guests that I'll introduce in just a moment, but I do want to encourage all of you that support the Jameson Files community to continue to bring guests and resources and topics that are most important to you. So I want to encourage you to reach out to us here at Jameson and give us your requests and any guests that you want to see in the future. Any topics you want us to cover and tackle for you and with you. That's what we want to be here for.
Also, we appreciate you introducing the Jameson Files to others in the dental community. You can follow us on our Facebook page and watch us live, just like those of you that may be joining the live stream today on the Jameson Facebook page, or you can watch the videos on Facebook or YouTube. And then if you are a podcast person, you can subscribe to the Jameson files anywhere that you listen to podcasts, iTunes, Google Play, Spotify, you name it. So join us, stay tuned in, and let us know what you want to hear in the future.
Digital Dentistry with Dr. Chad Duplantis
So today we're talking digital dentistry and I'm really excited to have my friend, Dr. Chad Duplantis of Fort Worth, Texas, joining us today to talk about this and talk about his journey and what successes he has experienced over time, and perhaps some of the lessons he's learned. So Chad, thank you so much for being with me today.
Dr. Chad Duplantis:
I'm so glad to be here, and you know what? I gotta tell you a story. I'm so glad that we finally got this worked out because I'm sitting here in a closet and I'm watching live on Facebook. And you know, we're having some technical difficulties and I'm watching you on Facebook and I'm getting this delay. But now all of a sudden it worked out, and I can see you, and we're both actually moving at the same time now on my screen. And so I think the technological difficulties have gone beyond us. So we're good.
Carrie Webber:
See technology, technology. It's a part of our world these days. I mean, we just got to live with it and go with it. Right?
Dr. Chad Duplantis:
Exactly. And I usually don't wear this silly headset.
Carrie Webber:
You look so serious. I mean, you look legit, like, you've got the headset, you've got all the things. So the backstory on Dr Duplantis and how we know each other—we've known each other for several years now through times when we were speaking on the same courses. A lot of opportunities have come your way in the last several years as a speaker, as a key opinion leader, as an instructor. And I've had the privilege of seeing you speak and spending time with you out in the world and watching you teach and seeing what value you're bringing to the dental community. A lot of what you speak on and teach on is digital dentistry. And I'm curious to learn a little bit of your backstory about your journey in dentistry. What led you to incorporate so much digital dentistry, the technology that you have in your practice? What is it that you find led you to make those decisions for how you practice? And how do you go from making that decision to being the teacher and leader in those topics that you are today?
Dr. Duplantis' Backstory
Dr. Chad Duplantis:
Yeah. So digital dentistry for me goes back to about 2004. I graduated from dental school in 1999. And at that point in time, you know, same-day dentistry was really becoming a hot topic. It was fun. It was a way to possibly eliminate a lab bill, and you know, I learned a lot because in 2004 we incorporated our first piece of digital technology in the office, which was a scanner and a mill combined. But it was an ultimate failure. It wasn't a failure because of the system. It was a failure because we didn't really have the appropriate systems in place to make it an efficient workflow in our practice.
So we spent a hundred thousand dollars on it and three years later, we sold it for $27,000. You can tell that there was not a great return on investment. We did use it quite a bit over those three years. and we backed off for a while and then we got back into it in 2012 and I haven't looked back. I mean, I've taken probably a dozen traditional impressions since 2012, but what's happened over the past nine years is so much more than just digital clinical technology. Digital technology is just what dentistry is all about. And I hope that we get to some of that because it's a life cycle in your practice and for your patients.
Carrie Webber:
I feel like your story is probably a lot of stories out there in terms of how you jumped right into it. You loved the idea of it, but you didn't know how to actualize that successfully in your practice, you know, on that personal implementation level. And do you think that a lot of doctors out there maybe didn't give it that second chance that you did and perhaps this conversation today is that encouragement to take a look again, knowing that it could be a whole different story. How did you get to that point where you wanted to give it that second chance and what did you implement differently to make it so successful for you that second time around?
Dr. Chad Duplantis:
You know, I have a business partner I love dearly. He and I are very close. He's a big brother to me, a mentor, but he's 15 years older and technology wasn't really that important to him. He felt that, you know, I've been doing crowns the same way for the past however many years, so why do I need to change what's been working for me. So the learning curve for him was much steeper than it was for me. And so you've got one doctor that's using it and one doctor that's kind of like, eh, it's not that great. And so when you don't have two doctors that are on the same page, that sometimes leads to failure. In no way, am I blaming him because I kinda got jaded as well, because I don't think that digital technology was where it needed to be in 2004. But now it's definitely there. So one of the things that I teach and that I've learned over the past several years is that integration of digital needs to be systematic. It needs to be methodical, and it needs to be understood by you and your team. They need to understand why you're bringing it into your practice. And if you can check all of those boxes, it's going to be successful.
Key Questions When Implementing Change in Your Dental Practice
Carrie Webber:
I couldn't agree with you more because, you know, you have to start there. I was just doing a presentation on implementing change with the team and talking about how we often get ahead of ourselves. Just using you as an example, you know, in 2004, 2005, you more than likely bought that technology without even really thinking through some of the key questions:
How will this fit my workflow and the way I practice?
What do I need to communicate to my team?
How do I need to help them become more comfortable with this so that we're all very successful in incorporating this?
Where am I wanting to go as a practitioner?
How does this play a role in that?
What do we all need to work on together to get really competent and confident in utilizing these tools on a daily basis?
Dr. Chad Duplantis:
A hundred percent, and everybody learns at a different level. And so, you know, what may take me a day, may take somebody else three, and it may take somebody else an hour. So we need to be respectful and mindful of that and not get frustrated with those team members that take it on a little bit slower than the others. And we talked about this last week that we have so much technology in the office right now. And so we're going to just devote time. Every Monday, I have them writing down a list of what they need more help on, and we're going to take an hour out of that day and, you know, make sure everybody gets a lunch because that's really important that everybody gets their lunch, but make sure that we can have that time to go over those pieces of technology and help them improve upon the areas that they need to. And we're going to go back to the basics and start really talking about why we use that technology in the first place, because they need to understand that. I's so important.
Carrie Webber:
Do you find that embracing this much technology in your practice has started attracting particular patients to your practice? Is it a part now of your community reputation as a dentist?
Dr. Chad Duplantis:
Oh, for sure. And we're getting calls asking, "Are you utilizing a digital scanner in your office?" I wouldn't say that's the number one question that people are asking when they're seeking out our office, but we are having patients requesting that because they don't want the goopy impressions anymore. But what we're finding is that when patients have a great experience (and I think technology is a big part of the experience in our practice), that they're telling other people. And so, yeah, when, when, when you have a great experience, you want to share that with other people. I believe technology is one of three key aspects that gets us referrals or people coming into the practice.
Carrie Webber:
Okay, I'm hooked. What are your three key aspects that are bringing people to your practice technology? I mean, what else?
The Importance of Digital Technology in Patient Experience
Dr. Chad Duplantis:
So, I did a lecture a while back, and it was obviously very technology-based, but I talked a lot about the patient experience. You could have a patient "experience" like a waterpark day or serving hotdogs and hamburgers in the parking lot. And that's an experience. But, you know, my point is that you don't have to have the nicest office. You don't have to throw all these extravagant parties. You don't have to serve wine or cocktails or anything to have this experience. You just have to have a solid team. You have to have appropriate touchpoints with your patients, like the first phone call, for example. And then you need to incorporate the appropriate technology. So I think it's team, touchpoints, and technology. Those are the three keys that I think create a really good patient experience. And you could do it on a budget as well, because two of them are free.
Carrie Webber:
I'm 100% with you on all of that. And you know, the time that you're committing to working with your team, giving undivided attention to technology is such an important pillar for you. It shows, number one, that technology's important enough to spend the time on it. But it also reveals that your team is an important pillar for you, because you're spending time with them to help them be successful. I think that's huge. So, when you're approached by doctors or when you're teaching on some of this technology that you are so successfully integrating in your practice, what are you finding is getting in the way of success for them? And how do you guide them through that?
What About the Cost of Technology?
Dr. Chad Duplantis:
I think it's cost. And I think it's misunderstanding. Cost is always going to be a key factor because, let's face it—a Porsche is really expensive, and I want one, but I can't figure out how it's going to make me money. So my job is to show them how this technology that is costly is going to in the end, make them money. If it's integrated appropriately, I promise you, it will make you money. And I know there's some people in the world that are in dentistry only to eradicate the world of dental decay, and that's okay. But I think a lot of us are looking to make a living and put food on the table and get our kids off to college and all that other stuff as well. So it's wrapping your head around the bigger picture.
So, let's say this piece of technology is $50,000. Some people get too wrapped up in, "How long is it going to take me to recoup that $50,000?" versus the overall picture as to what it can do. Let's take, for instance, a digital scanner. In 2004, that digital scanner was a one-trick pony. It took an impression, and I made a crown or an onlay. That was it. Well, nowadays you've got a digital scanner, and the one that we utilize in our practice, we use diagnostically. There are several diagnostic features. We use it preventatively to track scans over time and superimpose those scans. And we also use it restoratively. We use it for implants. We use it for orthodontics. So it's huge. It's this device that creates so much of a workflow within our practice. There's no way, if you use it appropriately, that you're not gonna make money off of it.
Carrie Webber:
You know, my father, when he was practicing (he was retiring about the time you were buying that first round of the CAD/CAMs), but you know, he was such a believer in technology. He had a lot of stuff that a lot of other practices weren't integrating at the time. And for the exact same reason you're saying, Dr. Duplantis. He knew the type of dentistry he wanted to provide. He knew the type of care he wanted to achieve for and with his patients. So he would integrate these types of technology to serve that purpose. Then in return, the productivity of the practices naturally increased because his service and his care were elevated.
So all of that was elevating together because it was founded in your vision of what you want to achieve overall in your day-to-day care for your patients and what you have mapped out as that successful journey for a patient in your practice under your care. And so if we get caught up in "when will I recoup this…" yes, of course you have to be able to afford it, but the investment has to start paying for itself. And that takes so much more than just buying that piece of technology. It's just like you're saying—it takes believing in it, everyone on the team using it, feeling confident in knowing how to talk about it, and seeing the bigger picture of how these tools ultimately help you and your patients on a day-to-day basis.
When you can fall in love with the technology in that way, it may be challenging at first, but you get better at it, and the better you get, the more quickly it will start to pay for itself. What are you seeing in the digital technology world of dentistry right now? What are you excited about? What's really got you fired up? And what are you believing in for practices to take a look at today?
Specific Dental Technology Tool Recommendations
Dr. Chad Duplantis:
You know, I mean, I'm, I'm gonna throw a plug out there. I've utilized an iTero scanner for years. I think that if you're looking for something on the clinical side, the iTero scanner is second to none. Acceptance has gone through the roof since we've been able to really relate information to the patient in a very realistic manner. We've got so many data points that it's just unreal. I think that cone beam technology is amazing for the way that it helps us diagnose and treat our patients, but you've got to have a systematic approach. Don't bite off more than you can chew. I mean, I think the worst thing that a dentist could do is walk in and buy a cone beam, a scanner, and a 3d printer, and they're $150,000 to $200,000 in the hole.
They think they're on top of the world. And then they're like, "Whoa, I'm in way too deep." So you gotta start somewhere. And then you build upon that. And I think that the cornerstone for clinical technology is a scanner. And then, you know, you got to decide what's going to be more beneficial to me to incorporate. A cone-beam if I place implants, absolutely. Or is it going to be a 3-D printer? Because throughout this pandemic we've seen so many jaw problems that, I mean, I'm printing enough night guards to pay for the printer two times over in the first two months. It's crazy how many night guards we've printed utilizing the digital printer.
But that's clinical, let's go to the front desk. I think that voice over internet protocol (VOIP) phone systems, like Weave, are a great addition to the front desk, and then Weave builds upon itself. And, you know, add something like Swell for reviews, because Swell's killing it on reviews and our practice. And then that's promoting our online presence, and it's promoting the patient flow into the practice. So it all feeds upon one another. And, you know, if you think about it, up front is one of your touch points. It's that first phone call. It's those after treatment texts. There's so many touch points up front that we take for granted that are really beneficial to that overall experience. It's not just in the back, it's up front too.
How to Best Onboard New Digital Technology
Carrie Webber:
So good. So, you're someone that charges full steam ahead. You're willing to adapt and evolve and incorporate new softwares and new tools intp your practice all the time, with a pretty good success rate, right? So what is your first step? If you're investing, and you're going to bring something new into the practice, whether it's in the business side with patient communication software or on the clinical side with a scanner or anything else that may be new to you. What's the first step for you and your team to get going in the right direction on implementing that, incorporating it, and becoming as successful as possible with it as quickly as you can?
Dr. Chad Duplantis:
Well, you know, if you read Simon Sinek's book, he says to start with Why. So that's up to you to figure out why you need the technology that you're going to integrate. But it's kind of funny, because when you approach your team with it, I think you kind of start need to start with What. You know, you tell your team what you're getting first, and then you tell them why you need it. And then hopefully they will be able to bring those two together. And so, you know, there's a big job for you to figure out why you do what you do and where it's going to be best for you to first implement technology.
And then you need to share that vision with your team. And if you've got the right team in place, they're going to be on board with your vision and your mission, and they're going to support and rally around you in whatever you do. And they're actually going to get kind of excited because, you know, for this to work, they've gotta be excited about what you're bringing on board as well. And that's, that's your job as a leader. You've got to excite them through your why. And if they're on board with it, they will be excited.
Carrie Webber:
Yeah, boy. So good. And, you know, I think the way your practice continues to be so successful, and the way you're getting out there as a speaker and a teacher shows that what you're saying is true. You're proving it day in and day out. So one way that people can connect with you is that you have started a Facebook group for dentists and dental professionals called Dentists in the Know. Do you want to share a little bit about that with everyone?
Dr. Chad Duplantis:
Yeah. So, I'm also a member of Catapult Education. I don't know if I've mentioned that, but Catapult Education is a group of speakers throughout the United States and Canada. And so one of my co-speakers and I were bored during the pandemic and looking for ways that we could maybe provide a little bit of motivation to some dentists. So we started this Facebook group called Dentists in the Know. And one of our visions, much like you, is that we wanted to have a live update. So every week, Wednesday nights, 7:30PM Central, we have a live show. We have a guest from the industry on the show, and it's kind of a weekly pep rally. And then we go over some pertinent news that's going on in our profession. And it's been so much fun. It's like, you realize you're doing the right thing when you do this every week, and you don't get bored, and you're not making a dime doing it. And so, you know, it's just fun. So I really enjoy being able to do that.
Carrie Webber:
Yeah. And you can tell that that joy is catching on because your group is growing by leaps and bounds every week. And I'm really happy to see that because I think, especially in the social media world, we as dental professionals need some positive energy. We need a place that's really solutions-focused and supportive. And that really seems to be the theme of the ongoing narrative of everyone that participates in the group. really appreciate that about your group. And another thing I appreciate about you, Chad, is that you really participate in all of the conversations. You are fearlessly putting yourself out there with your thoughts and recommendations and what you're doing, even like starting with the lessons that you all have learned.
So it's a great place. If any of you that are listening or watching on Facebook right now, go find Dentists in the Know and request to join the group. I think you'll find it to be refreshing, a little bit of fun, a little bit of education, and a lot of support. So, Chad, thank you for your time today. My big takeaway is not to be afraid of the evolution of technology and what digital means for your practices today. But have it founded in a really strong why and a vision of what you want to accomplish personally in your professional life. And get a team on board with you that wants to pursue that with passion and then make room to help them all, including yourself, be successful with whatever you invest in for your practice.
It is important, no matter what choices you make and what you invest in that you continue to build and add to your practice to keep it as up-to-date as possible, if for nothing else than for whomever you expect to come after you, if you are expecting to transition to sell. I think it's important that you start considering these questions. Where do I need to upgrade? Where do I need to evolve my practice to be attractive? And not only for your team or associates or buying doctors, but for those patients that are specifically looking for that type of care. So any other final thoughts on your end to encourage people about regarding making these decisions for themselves before we wrap?
Dr. Chad Duplantis:
You know, just to any dentists out there, you said something earlier that stuck with me. We're all prone to mistakes. We're all prone to failure. And, you know, I can tell you that we've come a long way, and if you incorporate it the right way, it's not going to be a failure. It's going to be something that will really benefit your practice for the long term. But, just like a gym membership, you gotta use it or it ain't going to work. And if you're willing to use it and willing to learn, it's going to be a great success.
Carrie Webber:
Well, Chad, thank you so much for being with me! For all of you that enjoyed this conversation with Dr. Duplantis, please do go find Dentists in the Know on Facebook and touch base with Dr. Duplantis. He's a tremendous resource and obviously very passionate about our profession and the work we're all committed to doing day in and day out in our practices. And so thank you for joining us. Thanks for staying looped into the Jameson Files community. We'll see you next time. Be well, everyone.
Thank you for joining us on this episode of the Jameson podcast. Visit us online at jmsn.com. You can subscribe to this podcast on iTunes, Google Play, and Spotify. Do you have questions or topics you'd like for us to answer or cover on the next podcast? Email us at [email protected]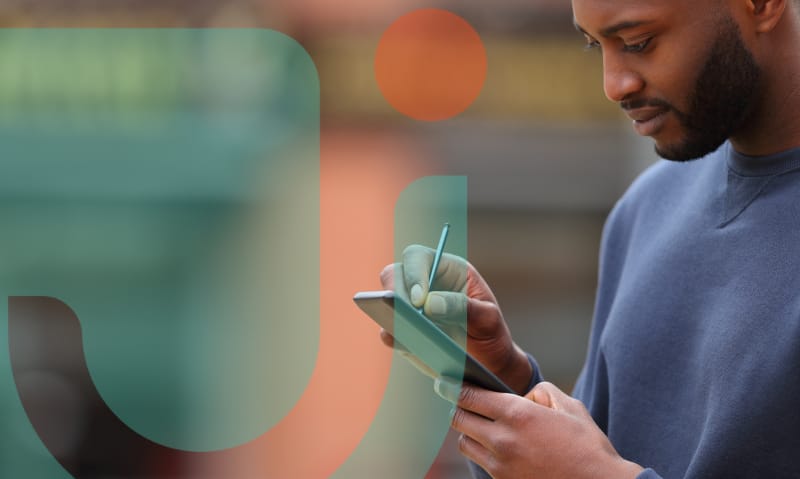 Why do you need the best patient communication software on the market? Dental communication software…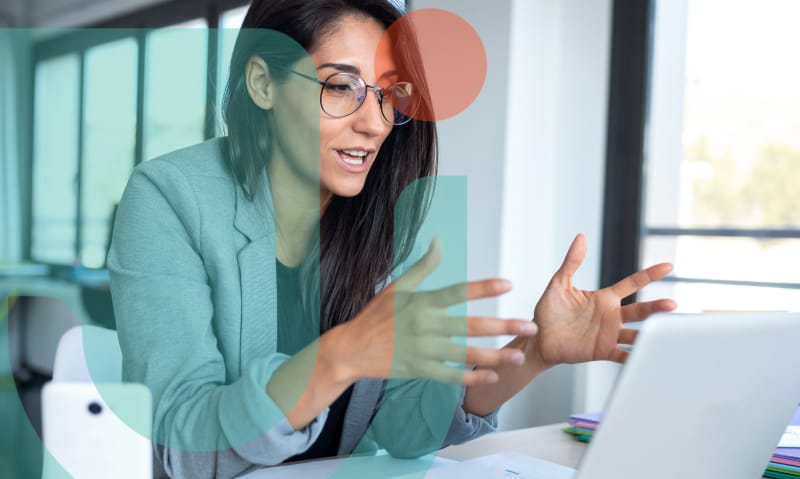 Virtual coaching can take your dental practice to the next level. If your dental practice…