Carrie Webber:
Hello everyone. And welcome to another episode of the Jameson files. I'm Carrie Webber with Jameson and I'm your host. And I'm so grateful to those of you that are joining us live on Facebook, but also to those of you that continue to be a part of our Jameson files community and follow along through our podcast channels, YouTube, and even the Jameson website. I am so thrilled on this frigid February day to be joined by the one and only Dr. Richard Madow. And for those of you that, if for some reason you don't know who Dr. Madow is Dr. Madow and his brother, Dr. David Madow have founded the Madow center for dental practice success, where they continue a lifelong purpose in pursuit of helping fellow dentists in our profession, fulfill their careers to the best of their abilities. for those that work for me.
So, my greatest memories of the Madow brothers is through their 25 year run of the best seminar ever, a KCBSC. and through that great memories have happened for many, many dental professionals, and they are continuing their pursuit of continuing education and helping to support dentists through Dr. Madow's articles webinars, and through his support in the work they do that you can find on Madow.com. but today I have him for us on the Jameson files as a very special guest. So Dr. Madow, thank you so much for being with me today,
Dr. Richard Madow:
Carrie, it is absolutely my pleasure to be here. I'm really excited. I've known Kathy and John for decades. They've always been just the most upbeat, kindest, most ethical, most meaningful people, you know, in dentistry, they're all kinds of crazy people in dentistry, of course. And, I've just always been, you know, always had the greatest respect for them. Always been so much fun to be around them. And you and Jess have done an amazing job of taking Jameson management into the future for the next generation. you know, staying relevant, all these other great things that many businesses aren't able to pull off. So congratulations on the fantastic job you've done.
Carrie Webber:
Thank you. And, you know, before we get into content and education, I do have to make a nod to the instruments in Dr. Madow's background. and just say, as a fellow musician, it's going to be all we can do to just not turn this thing upside down and start singing songs and naming off bands and music, history and trivia. So from one musician to another… much respect for you and your brother and all the work that you do and continue to do for our profession. we're honored to, to know you and to be able to have this time together, and many hopes for great success and continuing work in the future.
Carrie Webber:
You know, and if you give me about a week, I might be able to bang out a song on a piano, but then, you know, I've seen your stuff on social media. You have me be on the instrumentation without a doubt.
Dr. Richard Madow:
Well, yeah, but it's all about the Sidney and it's, I have great memories of Kathy belting out this song, Oklahoma, from the great play on stage at TBC. I think it was after she had finished an incredible lecture was about to get a standing ovation. And she said, I just want to let everybody know where I'm from. And then boom took it to the next level. That was great,
Carrie Webber:
Which was the perfect platform to do it. You and, and Dr. David were notorious for some really great musical numbers and bits during that. And you continue that now I've seen some of your great stuff that you're putting out on Facebook. So it's fun. I love that about you guys. I love that.
Dr. Richard Madow:
All right. So I guess we better start talking about dentistry a little bit, huh? Yeah,
Carrie Webber:
I know. I know. Sorry, everybody. You've just got to hang with us. We have a lot of shared interests, like music and dentistry. You don't see a lot of that. A lot of those common, common denominators, but for today, you know, something that you speak on and speak to quite frequently is from more than likely, I would assume your experience in all the conversations and work you've done with dentists over the years, but in addition to your, probably your own lessons learned over time, and we're going to talk about the dumb things that smart dentists do. and I love this. I love some of the things that you're going to share. And I want to give you some room to speak to this and chime in. If I, I have some feelings about several of these things that I think we're in agreement on. but let's talk about this from your experience and what you've learned over time, Dr. Rich, what are some of these things that you see happen time and time again, that our, that our dental friends are doing?
Dr. Richard Madow:
Yeah. You know, it's funny, I've learned so many of these things or learn how to avoid so many of these things, both in meeting so many great dentists and team members, you know, over 30 or so years, but also remember I haven't done this as well, and I had my own practice. And, I actually, after my residency in some horrible associate's ships bought a bankrupt practice. So I was not only at zero. I was below zero when I started. And, you know, it took me a while to learn many things the hard way. So I did so many of these stump things. And, you know, during the pandemic, we've all had to change the way that we teach. And, you know, I, I was doing webinars instead of live lectures, as I'm sure you are as well. And I'm thinking I need to do a new webinar, freshen things up a little bit.
Dr. Richard Madow:
So I started making these lists of things and I wasn't sure what to call the webinar. And since we're talking about music, I had our local Baltimore college radio station playing kind of blasting as I'm putting this list together. And they played the song from the late eighties called I've done all the dumb things. And I love this song. It never was by an Australian artist called Paul Kelly, never really that huge of a hit in the U.S. I'm putting this list together in the background hearing, I've done all the dumb things. I'm thinking, wow, these are all dumb things that I've done. I've done them all. So why not call this this new course we're putting together dumb things that smart dentists do. And I start, everybody can read it, you know, that would resonate with everyone cause we've all done them. So let's talk about the first dumb thing. How's that sound?
Carrie Webber:
Yes. Yes. Let's do it. I love this already. I love this.
Dr. Richard Madow:
You and your group have been consulting with dentists for many, many years. So I'm sure you know, this just like we do so many times when dentists are looking for help with their practice, they come to you or they come to us and they say, we need more new patients. You know, it's still like a mantra, like a drug. We need more new patients. We need more new patients. The addiction. If only we had more new patients, everything will be great in our practices and great in our lives. That's the fix that we need. And then of course, as you know, when you start taking a little deeper dive into it and you visit their practice, or you look into their software, do an analysis of their data, you see that sure, new patients are great, but you've got hundreds or thousands of patients who have already been through your doors, already took the effort to pick up the phone and call your office and make the appointment and come in, and they know where you are and they think you're great. But for some reason, they've just kind of fallen into this black hole of patients who have been in, but they don't have an appointment. They're not active anymore, but they probably haven't found a new dentist. They probably haven't died. You know, when the time comes, they're going to come to you, but wouldn't it be so much better. We could reactivate them and bring them back into our practice and put them on our schedule. Instead of always thinking about what are some ways where we can get more new patients. Haven't you seen that?
Carrie Webber:
Oh yes. And you know, to piggyback on that because I actually am. I love number one because something, I was actually just saying this the other day in another way that we focus so much, even on customer service on the new patient experience that we start to take our long-term patients a little bit for granted that any efforts you're putting in your practice need to go across the board for everyone, your patients that have been with you for 15 years also have they have the choice to go somewhere else. And some often do when they start to feel like you're not making them the priority. And just like you said, Dr. Rich in terms of there is so much you, something that I learned from my parents is that there's so much dentistry in your patients of record waiting to be done, that you more than likely could never complete it in the coming years. And so often we put all of our focus and I'm a huge proponent for external marketing when a practice is ready, because if you have the right systems in place and you're doing the right things, then you can support new patients while also getting the best possible result for your existing patients. So that they're not falling through the bottom as you're trying to fill it in through the top. So I couldn't agree more with you,
Dr. Richard Madow:
You know, it's funny, we have a term for what you said about all the treatment. This was waiting to be done. We call it the million dollar file cabinet. And even though we don't use file cabinets anymore, it's all in our little computers. But you know, think about the old days when we walk into a dentist's office and kind of like the way you would judge if this was successful office was if they had a humongous wall full of charts, but you know, that could, I could look impressive, but little did we know there's a million dollars worth of treatment in there that has never been done and patients who, you know, need to come in, but they haven't been properly contacted. So yeah. the new patients are great, like you said, but we need to get off that fix and start working on our patients who have been in and need appointments or need treatment. It's just so much easier. It makes so much more sense. So that's one dumb thing. How's that? Should we keep going with some other dumb things?
Carrie Webber:
Yes, let's, let's do it. This is a great keep going.
Dr. Richard Madow:
Okay, awesome. I'll skip around a little bit. I, I thought we're going to have time to get all 10 dumb things today, but we'll do a few fun ones. Okay. Something that I've seen so many dentists do is, you know, look, we're both dental educators. We'd love when dentists take courses, both management and clinical, it's fantastic to go to a big meeting and look at all the new toys that are available. It's fun. And it keeps us stimulated and interested in treating our patients. But so many times dentists think that buying that next expensive gadget is going to be the thing that takes their practice to the next level or saves their practice. And look, let's face it. These people who sell, I won't name any brands or specific pieces of equipment here, but let's, you know, these people who sell these six-figure technological marvels are highly trained, commissioned salespeople who are really, really darn good at what they do.
Dr. Richard Madow:
And they're doing a great thing because you need the advice of a trusted sales person to learn. If this piece of equipment is good for you, but I think too many times they will position this as saying, if you buy this, you know, it's kind of like build it and they will come, you buy this and they will come to your practice, you know? And it's just so often not true. And unfortunately, we see that as Sue has debt, whether it's student loans or practice, and now they, on top of that, they're now responsible for a hundred thousand dollars piece of equipment, thinking that that's going to be the thing, that's their practice around. And it's just not, it's just not the case. you know, just like you can market for new patients, you go buy this new equipment, but if you're not doing a hundred other things, right, this is not going to be the solution for you.
Carrie Webber:
I agree. And you know, something that we, we teach and we, and we try to get the message across for people is, well, it's the same for you, Dr. Madow, you know, we're, we're big proponents of staying on the cutting edge of dentistry. And there are so many great tools and so much great technology to help support your vision for your practice. But you gotta know what that vision is. First, what it is you wanna accomplish, ideally in your practice. So that you're making the correct purchases for the type of dentistry you want to provide the type of practice you want to have. And then at the same time, so often practices and doctors are putting the cart before the horse. They buy the thing, but they have no plan or way forward to fully implement and maximize the thing. And then they're putting this into practice with their team that doesn't know what it is or how to use it and are completely intimidated by it.
Carrie Webber:
And that's when it never gets used because we didn't put an implementation plan into place. How are we going to successfully implement this? How are we going to take the time to train everyone? Or how are we going to practice talking about it to patients? How are we going to schedule for it? Because if we don't have all those pieces of the puzzle in place, it doesn't get maximized and you are just building debt upon debt. So, so much planning before the purchase even takes place can make it more successful and make sure you're investing in the right things for you. Not just the thing that's right now.
Dr. Richard Madow:
I totally agree. Then that piece of equipment winds up sitting next to the Peloton, you had such good, such high hopes for, but, yeah, I'll tell you there's something I said, and I want to make it clear. I've nothing against a technology like Sarah. I think being able to do a crown on the same day for a patient is a really cool thing. But I also say, I will only get that crown done. If you can insert it the same day as no patient ever, you're not going to lose a patient because you can't insert the crown the same day. But if you, as you said, if it's part of your whole plan where you show your patients how cool this thing is and how it benefits their time efficiency. Well then yeah, it could be a great thing for your practice. And also it can keep the dentist more stimulated and happier, but it's not going to save your practice.
Dr. Richard Madow:
As you said, you need the whole plan. So it just won't do it. Yes. Kind of along the same lines, we'll move on to another done thing. I'm not from the South, so I'm from Maryland and we're kind of in between the North and the South side. I think the northerners think we're southerners. The southerners think we're northerners. Nobody knows what we are. I just, I love being, I love living in Baltimore, Maryland is a really cool place. Just like you'd love okay, city, which is a really cool place. But down South, which may be to you as, and to me, it's like Georgia. They have, they have a saying that's called. That goes dance with who brung ya. And I'll do that in my best Southern accent dance with who brung it. It's a great saying. It applies to all parts of our lives.
Dr. Richard Madow:
And it's so true in dentistry. So many times I'll see a dentist that needs to improve their practice, but they want to dance with somebody who didn't bring them to the dance. And, you know, they'll get involved in like, I don't know, they'll, they'll say, Oh, you know, my, my financial future and, or invest in my, in my nephews brew pub, or I'm going to start, belong to this MLM where I've got to sell $80 bottles of lotion to all my patients. And if they, if they can get five people, they can get five and they can get five. I'll be a millionaire by the end of the year. Or, and I'm not sure what your opinion is on this. And of course, I totally respect your opinions. I'm not a big fan of what some people call it, the satellite office. I don't even like that term.
Dr. Richard Madow:
Like what is the satellite office? If you can't come to our real office, there's one that's like rotating around the moon and you can come try to grab that one on when it's closest to you. And then you wind up doubling your overhead and having the same problems. Just, just twice as many. to me, I think who brung most dentists that look, we both know many dentists who have succeeded in group practices and esoteric procedures, but to me, most dentists have the greatest chance of success having one office, you know, one super busy office doing the procedures that, that we do, that people need, you know, endo core and crown scaling and root planing. Just these kinds of things that everybody needs. And, and you can make them extremely profitable and extremely efficient. As your practice grows, you can add associates in your plan, can be the associates, buy-in whatever that's, who brung us. When you try to get too fancy or too esoteric, it usually just frustrates you and costs you money.
Carrie Webber:
You know, Dr. Matta, when, when we see people that are successful in basically having different arms and branches out, typically those are the ones that they're, there's two, two variations of this one. They have the gift, they have a knack and the business side, and, and they're gold. Again, talking about that vision. There, they get clear on a vision of what they want their career to be like, and it may not be that they want to be in the chair. They want to be leading and running a business. And so the, those business minded people are the ones that you see having some pretty great success in, in multiple endeavors. There are others that aren't happy with where they are right now. And they think if they do it this way, then they'll get, or, or take different strategies or have all these different things going on that they're going to find that satisfaction in the work that way, right.
Carrie Webber:
Or maybe it's the answer. If I, if I, if I acquire this, then, then I'll make more money. Right. And I, and I'll help with my financial struggle. Well, all of those, if you don't have the great foundations and the first business that you are, that you own, just like you're saying in the, in that one practice, you're only building stress upon stress upon stress. And sometimes the big, big red flag is that you want to expand, but you don't want to manage more people. Well, the more you put your, the more you add to the, to the game, the more people you're ultimately responsible for. So if you lack a desire to lead and work with people, you again, need to go back and look at the why behind the, what, what is causing you to seek these other avenues. And is it truly a part of a vision you have of where your gifts lie and your interests ultimately are and where you see yourself in the future, or are you trying to fill a void that you have in your existing business that needs to be resolved for your fulfillment and satisfaction long before you ever add more stress and strain and responsibilities to your plate
Dr. Richard Madow:
Extremely well said, isn't where your gift slide is a part of your vision. Or do you just see that, that, you know, Dr. Joe down the road did this successfully, do you think now I'm going to try to do it? He or she did. Yep. So true.
Carrie Webber:
You know, I love that too, because I, I say that all the time and I bet you do too, that, we figure out what your lane is, what do you want, what do you want to accomplish for yourself and stop comparing yourself to other people or chasing their technology, chasing their business model, chasing what they're doing, because something about their filters on their social media makes it look really great to you, or you think you should do that. And we're all over ourselves. And we really have never figured out what would make us happy and what we would consider a success for ourselves. And I think that's the biggest struggle for any business owner in any type of business, right. really figuring out and getting comfortable in our own skin, as business owners of how we're going to measure success for us and getting in that lane and running that race.
Dr. Richard Madow:
Carrie, I love what you just said about their filters on social media. That's kind of a metaphor now for everything. Like that's one reason I kind of stay off social media in general, because you're kind of seeing either somebody's greatest hits reel. You know, they, you know, they're miserable 90% of the time, but they show you the best or they're putting things through some filter to make it look better. And it's so true. And when you see that other dentist, you know, it's old, it's a cliche, but the grass really is greener. On the other side, you don't know what that dentist is going through. You don't know what their personal struggles are. It just looks great when you see, you know, Oh, this Dennis has three locations and he drives a Mercedes convertible. Well, you're, you're not really seeing the whole picture. When you see that it's, it's like the filter on social media, great metaphor.
Carrie Webber:
It's just true. And you know, we've all experienced it. We have all, I mean, if we're all honest with ourselves, we've all allowed that hook to, to sink in and we've experienced it for ourselves in whatever role profession or, you know, stage of life we're in. And it's dangerous if we're not comfortable and confident and really clear on what is, what is satisfaction and success and contentment to us, then we can really be led astray by things that may not necessarily even be true.
Dr. Richard Madow:
Right. Well, I'm glad I finally reached the stage of life where I'm not worried about what other people do or what other people have or even what other people think of me. That's a, that's a big one.
Carrie Webber:
It's very freeing. I work in progress. I work in progress. Well, I am loving this so much. I'm loving this so much. Can you give me one more? Yeah. Give me one more. Give me one more.
Dr. Richard Madow:
Okay. You know, for some reason it seems like Dennis will put anybody who can fog a mirror at the front desk and say, here's the phone answer when it rings and make that person an appointment. And look, you do front desk training. We do front desk training, but it's amazing how many people have a person in the front desk who is a great person and probably a smart person and somebody who wants to do a great job, but they never had the proper training. And I got to tell you, we do a podcast two or three times a month. It's called the dental practice fixers. And one of the features is I'll do two or three secret shopper calls on every episode. And I got to tell you just last. So last week, I always tried to come up with original things to ask. Last week I called three dental offices and I didn't pick the worst or the best or whatever you want to call it.
Dr. Richard Madow:
I just do three calls in a row. Boom, boom, boom. So I tried to come up with a new question. So I called three offices and said, I think I'm getting a cavity. Can you recommend a toothpaste that I should use now? I called a dental office and said, I think I'm getting a cavity. Not one of them said, you should really come in and have that, you know, have the doctor take a look at that one? I thought it was the softball of softball questions. So front desk people, we need to listen to what these people are saying when they call and, and do our best for them. What's the best thing we can do for this person on the phone? Well, the best thing you could do for that person to say, please come on in, let's offer an appointment, say, let's have the doctor, give them a look, see whatever. but it's amazing how you call the dental office with the question, you know, do you take my insurance? Are you seeing new patients? Where are you located? Oh, can you tell me what, what it means to have a crown, whatever it is, all these things are saying out of every single dentist in Oklahoma city or Baltimore or wherever you are, there are thousands. I picked your office to call with this question and you're not going to try to get me in the appointment book. It's just scary.
Carrie Webber:
You know, I, I, first of all, I'm impressed that you're doing these calls because I, in my past, I did some of these for our team, for our advisors. When they say, Hey, can you do a mystery call? And I would do all of this work before thinking, Oh, they're going to take it all the way to scheduling an appointment for me, I'm going to have all of this information to give them. And I never got past my first question, because just exactly what you're saying. Were they not trained? Are they not comfortable or confident? Or are they so distracted and not putting priority and being present in that conversation to really try and engage a conversation with me and, and, and take that conversation forward into scheduling an appointment. And I think you're right, because there's either a lack of confidence or we haven't been training up our team members to be successful. We're not prioritizing time until the skills together. So we're just hoping that either through past experience or just through, on the job experience, they're going to miraculously get better and right.
Dr. Richard Madow:
And that's when, and that's when they actually answered the phone. I mean, 40% to 50% of the time during regular business hours, you'll get a message during regular business hours. It means we're busy treating other patients. This office is too busy for me. I'm trying to find my new dentist and it's 11:00 AM on a Tuesday, and they don't even answer the phone. Forget it.
Carrie Webber:
I mean, if you have a live person calling your office, that is your best opportunity for scheduling an appointment or getting a new patient. I mean, if I had done the work to find your phone number with my question and call you, I am as interested in scheduling with you as I will ever be. So we're not putting priority in being the best representation and the best gateway to our practice through the way we're handling patients or potential patients on the telephone, getting comfortable with answering these questions, making sure we're taking the time and being fully focused on that conversation. w that is always going to be an obstacle for you always.
Dr. Richard Madow:
Oh, and you started to talk about this a little bit, just think about what went into the fact that that exact person picked up their phone and called the number of your office. You know, there again, in every major metropolitan area, there are way too many dentists. So for some, either you're doing a great job with your external marketing, or you're doing a fantastic job, treating your patients well. And one of your patients was kind enough to tell their friend or their colleague about your office, or maybe even you put a lot of thought into your site and how it looks and the place we resigned. You did all these things intentionally to get that part, to make that miracle happen. You know, that person picked up the phone and called your office, and you're not going to answer the phone? They're going to get a voicemail, or are you going to say, use a fluoride toothpaste? Thank you. Bye. It's ridiculous.
Carrie Webber:
And you know, I'm always amazed at how many times when I have conversations with doctors that are reaching out, looking for exploring, possibly working together. And so on, we were talking about the areas that they're struggling with. How many times I hear, I can hear them when I'm working with a patient, I can hear them in the, you know, in the, the business team, having these conversations on the telephone, I can hear the cancellations happening, or I can hear those initial conversations, tanking. And it's so frustrating for me because there's nothing I can do about it because I'm right here. And, you know, so, but the question is you heard it, you couldn't do anything right then, but what did you do to improve it for the future after the fact? And sometimes that's why they're calling us, but for, you know, we have to understand that time working on the business of your practice, not just working in it is equally productive time for you, because if you work as a team on improving our skill set, our mindset, perhaps there's some mindset issues about the value of the work that we do. So they don't want to engage with that patient on trying to get them into, to see if that truly is indeed a cavity, right. but also that we may not, they may not be comfortable or have the skills to have that conversation successfully. And we have to have time as a team to work on that and develop and improve. And that's something that often gets put by the wayside, because we think we only, as dental professionals equate productive time with a patient in the chair.
Dr. Richard Madow:
Exactly. If you think about that person, the front desk, there, there could be three patients lined up, staring them down and there could be an insurance company on hold. And you know, many times it's just a problem of, you know, do you have adequate staffing on the front desk, but usually it's training. And usually as you said, you know, when the doctor contacts you because they need some help, they'll say, Oh yeah, Matt has been here for 75 years. The patients love her. She's great. Well, she's, she's probably a great person, but she might, she might benefit from some better training.
Carrie Webber:
Yeah, exactly. And it is, it is often a time management issue. So I liked that. You said that because there is so much happening all at once in the business for the business team in a dental day. so one of the greatest things that those listening could possibly do is to have a team meeting and sit down and talk about what are the different things happening in the day that's getting in our way from being our best in those conversations and how can we manage our time, manage the flow of the day more appropriately and support each other so that we can bring the best version of ourselves in the practice, in those different aspects. so that those conversations, those telephones, those calls are getting answered and they're not just getting answered, but they're being answered. Well,
Dr. Richard Madow:
Totally agree.
Carrie Webber:
Dr. Madow, we have so much more to talk about, Oh, where does the time go time flies when you're having a great conversation,
Dr. Richard Madow:
I'll do it again. Just let me know.
Carrie Webber:
I would love that. So before we wrap, you know, we covered a few and you're just, your insights are so powerful. And I just know that our Jameson pals, community, those of you listening, you're gonna, hopefully you took some great notes and takeaways and you found one thing that you can go and look into for your own practice to improve. but Dr. Madow, where can people find you and get more of your great teaching and resources?
Dr. Richard Madow:
Oh, well, thanks so much for asking. Our website is Madow.com, and we actually have a free downloadable book on our site about how to properly handle these telephone calls–a whole flow chart and all the other great stuff in there. It's no charge, no obligation, and that's just madow.com/profit. And if you want to send me a personal email, I would love to hear from you. I answer every email. My email address is [email protected]. Carrie, once again, I just want to thank you for giving me the honor of being on your show. I just have the greatest respect and admiration for Jameson, your whole team, just great, great people. I've known many of them for four. I was going to say how many years, but I'll just say for many years. And, I'm just glad to see that. again, you and Jess have just done such a great job of really keeping things going and not only going, but even stronger.
Carrie Webber:
Thank you. Thank you so much for your kind words and really, truly the honor is all mine. Thank you for being a guest with me today, Dr. Madow, I hope all of you listening will go seek out those resources that Dr. Rich shared and make sure you check out their podcast, the dental practice fixers. That sounds amazing to me. And so I'll find all of you there, spreading the love and, Dr. Rich to you and to your brother, Dr. David, and thanks for all that you do for dentistry for being a part of today's episode and for here's to continue great work in the future. Thank you so much for being with me.
Dr. Richard Madow:
It was my pleasure. Thanks.
Carrie Webber:
So thank you for joining me today, wishing you all the best. Please stay connected with the Jameson Files podcast community, and I'll see you next time. Take care.
Stay tuned for upcoming episodes. 2021 is going to be an exceptional year, and we're here to support you. Thank you for joining us on this episode of the Jameson podcast. Visit us online at jmsn.com. You can subscribe to this podcast on iTunes, Google Play, and Spotify. Do you have questions or topics you'd like for us to answer or cover on the next podcast? Email us at [email protected]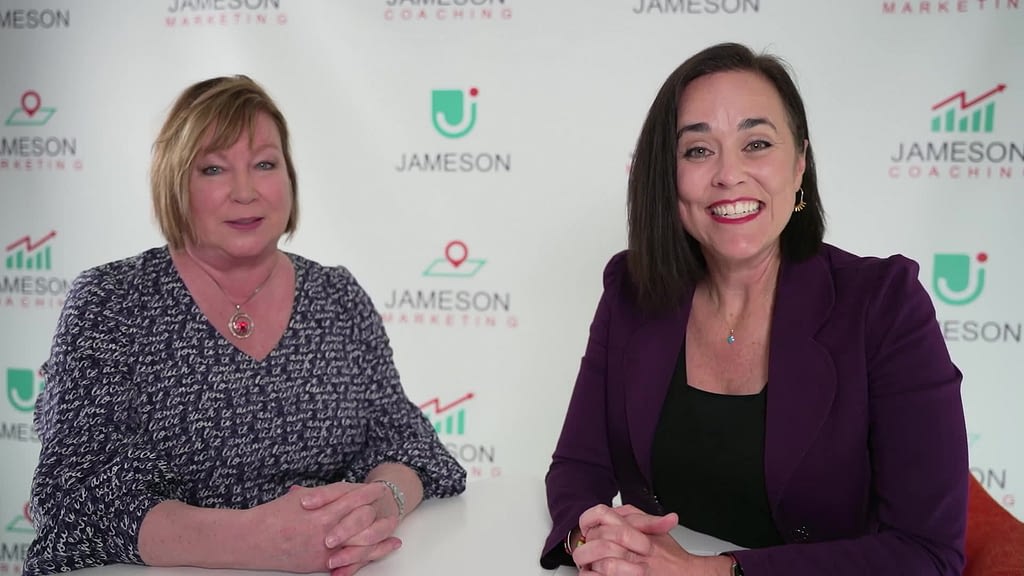 Below, we've compiled some of the key points discussed in the Jameson Files Episode 131….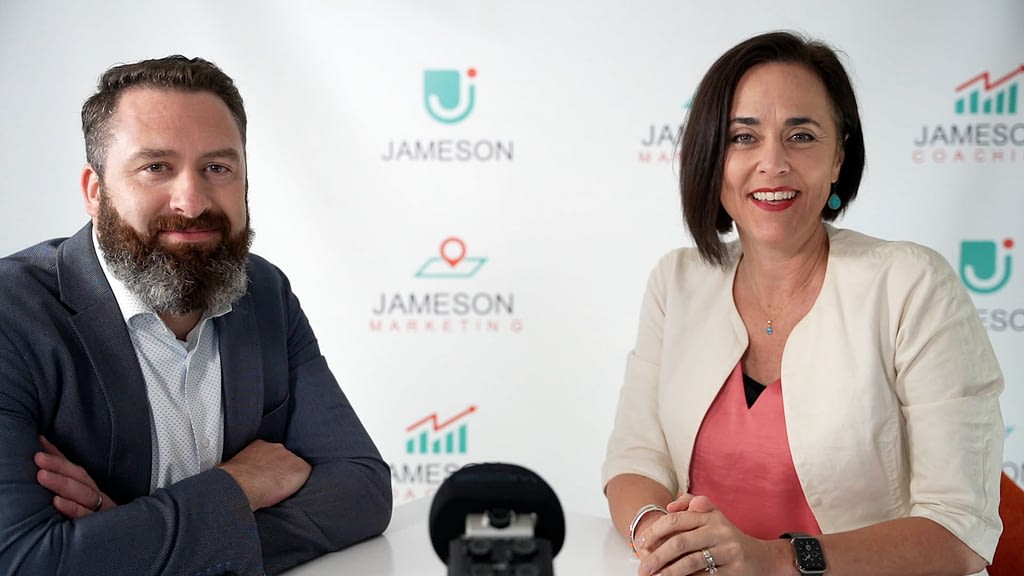 Below, we've compiled some of the key points discussed in the Jameson Files Episode 130….