Renting vs. Owning Your Website
You need a dental website for your dental practice—it's the cornerstone of any digital marketing strategy—but you're not sure where to start, how to avoid common pitfalls, or even what those pitfalls are. There are many dental marketing resources available online, but you're looking for a hands-on agency to provide its expertise.

The problem: There are just as many agencies as there are blog posts about dental marketing in the world, and it can be utterly befuddling trying to compare proposals from one company to another. The potential for you to be unsure about what it is you're investing in abounds.
You don't have time to run a dental practice and learn how to build a website, what platforms should be used, what are and are not reasonable costs, and how to determine if you're dealing with a reputable company delivering meaningful results to its clients. It's too much.
Chances are unless you've recruited a website designer or developer to be on your team, you don't have the benefit of insider knowledge to help you pick apart proposals for the new website for your dental practice. And unless you have an experienced content marketer, you can hardly tell if what's presented to you is spot on or too good to be true. So, what do you do?
There are common answers to those dilemmas that will help you be more discerning when choosing marketing help. This article will help you approach dental marketing with an analytical eye to make sure you're choosing the best option that fits within your vision for your practice.
"The most important thing you must understand before you sign a contract with any marketing agency is what you'll be receiving in return for your investment."
—Nate Porter, Chief Marketing Officer at Jameson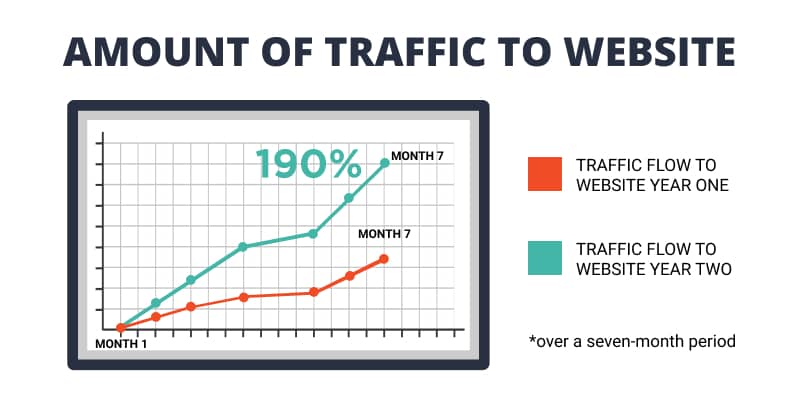 Where to Start When You Need a New Dental Website for Your Practice
You know you need a new website. Whether it's a refresh, rebuild, or from scratch, you need a website that's built to invite patients in and welcome them as they get to know you and your practice.
How do you end up with exactly that? It helps to know what the process should look like, so you can spot any red flags from a marketing agency that doesn't have your best interests at heart.
The process involved in a rebuild or from-scratch website is the same, no matter what. Whether you go with Jameson Marketing or choose another agency, the first step should always be a conversation. The marketing team you've chosen should listen to you, ensuring that they understand your current situation, goals, and vision for your practice. That conversation should be an even split between talking about your practice and talking about that agency's approach. It's important that you spend as much time getting to know them as they do you. Aside from their approach to dental marketing, sometimes, as individuals, we just click with people, and sometimes the opposite is true. It's always good to work with someone you enjoy speaking to.
Things you should be listening for in that conversation and further discussions:
The mention of a strategy for your marketing
Organic marketing
Ad-free results
An approach that keeps working for you, even if you discontinue services a year from now
Clarity on what happens when you discontinue the use of their services
Third-party hosting for your website
Ownership of your domain
These are all important components of a digital marketing approach that will result in clear marketing and a website for your dental practice that you own and control. They offer a strategy based on data, and a sustainable budget for your marketing efforts.
Strategy
The telltale sign of an agency that relies on ads or one-size-fits-all content plans is a lack of strategy.
Good strategy starts with research. This means identifying your competition, and let's be clear, we mean the other practices in your area that are competing for ranking visibility in online search results, not the lowest ranking practices in your area. It's important to research the demographics of the area you're in, where your competition ranks, and what your digital presence looks like in comparison.
All of these bits of data are used to form the whole picture and inform the marketing team of the situation.
At Jameson, we research the practice, the demographics of its area, and its competition to help us recommend the services that will benefit that practice the most. The data is unique to every practice and every location for that practice. No data can be reused. The data we derive from our research goes into forming a strategy that will get our customers the results they're after. Sometimes that's new patient bookings, a higher case acceptance, an increase in the number of patients coming in for a specific type of service, or another big-picture goal.
An Organic Marketing Approach
Organic digital marketing is an ad-free approach. It's designed to help you, as a practice, articulate what makes you different and foster a connection between your practice and potential patients.
For an organic marketing plan to work, it needs time and consistency. At Jameson Marketing, we tell our practices to expect to start seeing results around the three-month mark. Waiting patiently is sometimes the hardest part of this whole process, especially for those practices who have previously had an ad-centered approach.
When paying for traffic to your dental practice website through digital ads, you'll discover an instant boost in the number of phone calls to your office. But with most ad campaigns, you'll quickly see a plateau in results followed by a downward trend.
Ads can be a quick cheat to put your practice at the top of the search results list without earning that position. The tradeoff is that consumers recognize an ad as an ad—a tool to put your practice at the top of results with no regard to relevancy or quality of service—and as a result, they tend to mistrust all ads, regardless of their placement.
As soon as you stop paying for advertising, the results stop. That's a notable difference between an organic approach and an ad-centered approach that every practice should consider. With organic digital marketing, the work your team has completed and published will continue to work for you, even when you stop paying that team.
That is, unless you don't own the website for your dental practice, or don't own the domain or the content.
Third-Party Hosting and Domain Ownership
Imagine you've signed up for a digital marketing package with a company. It includes a new website, the content for the website, and a full year of blog posting. You listened carefully and you know you'll be getting custom-written, long-form content (this is very important to ranking well), the agency has a strategy based on research data, and it's an ad-free approach. This is the ideal situation. You chose well.
You sign up for a full year with this agency. Somewhere in the contract, it also says they are going to take care of the hosting of your website (hosting is where the files and code that make up your website is physically stored), and they'll also purchase the domain (your digital address for your website). You don't bat an eye at that. It's technical details anyway, right?
Three months have gone by since the launch of the new website for your dental practice, and you know it's time to start anticipating a trickle of phone calls and online appointment requests. You wait patiently, but nothing is happening. So you wait another month. Still nothing.
While you've been waiting, you check over the website again. You realize that several changes you asked for were never completed. So you ask again, but now it's like talking to a brick wall. You either don't receive a response or you do, but they fail to follow through on the requested changes.
Now, you don't know why this isn't working, why they won't answer your messages, or how to make those much-needed changes. What are you paying these guys for if they can't offer basic customer service?
You let them know you'll be taking your business elsewhere. Sadly, though, you can't. You signed a contract that said they host your website files and own your domain (your address in the digital world that's associated with your practice name).
You're stuck.
You can't even scrub the website and start over with someone else. You're stuck paying these people for the rest of the term of the contract. And you're not growing to make up for this added expense, either.
This is why, when speaking with a marketing agency, you should steer clear of those who do not give you ownership of your dental practice's website and easy-to-transfer content. Those who complete the domain purchasing and registration for you under their own account should always give you ownership and access to that account. It's not a red flag if they assist you with the purchase, as long as the information is in your name and the account is under your control, but make sure you understand the distinctions involved.
Predatory Marketing
Sometimes, a lower upfront cost with a monthly fee that gets spread out over a long period of months can be enticingly deceiving. It can be quite alarming when you realize you aren't getting the value you were hoping for, and when you cancel your agreement, you really have nothing to show for the months of payments you've given to your marketing company.
In situations where you've made a small up-front investment, it's reasonable to expect a small return on your investment. It's to be expected that the website development team is using pre-written content that isn't customized for your practice. It's to be expected that your website looks exactly like every other website they've built, right down to the choices in stock photos added to the web pages.
However, in many website rental situations, including the scenario we talked about above, the dental practice is paying a relatively high monthly fee for a website they have no control over. If that website was capable of ensuring a strong increase in the number of new patient bookings, then it would be worth the investment. Unfortunately, that website you're paying $600 to $1000+ for every month isn't serving you well. In fact, you haven't seen more than a handful of new patients as a result of it, and you certainly haven't increased your overall production.
When you look at that investment over the life of a typical website—which is 36 to 60 months—that cost of $25,000 or more doesn't look that enticing, especially when you realize you will have nothing to show for your investment if you cancel your agreement.
Organic Marketing and the Collaborative Process
We touched on organic digital marketing above. Organic marketing is the all-natural choice in digital marketing. If you thought of organic produce after reading that previous sentence, you'd have the right picture in mind.
Like a plant that's grown without pesticides, herbicides, and artificial growth enhancers, organic marketing is growing your practice through a natural, ad-free approach. The foundation of the strategy is built on one core principle: We, as humans, crave connection.
The basis for all marketing is connection, whether you're looking at marketing from the 1800s or today. And today, the best way to foster a connection with your target audience (current and potential patients) is through authenticity.
Being authentic on a digital marketing platform doesn't have to be intrusive to your life. It simply means talking about things that reflect who you are as a practitioner and a person. People choose their dental team based on a gut instinct that that provider will offer them the best experience and care. We want them to understand who you are and what you stand for because common values, visions, and experiences are the start to any connection.
Building that connection is what makes
Owning Your Practice's Dental Website Sets You up for Long-Term Success
You want the freedom to be able to choose a different bank if you feel your funds are being mishandled, right? Specifically, you should be able to move to a different bank without losing the savings you've been building slowly since the beginning of your relationship with that financial institution.
The same goes for your practice's digital presence. If you're unhappy with the marketing services you've been provided, you should be able to part ways without starting from scratch.
Owning your website outright sets your practice up for the best long-term outcome. You'll retain complete control over it. You'll have the ability to hire and fire any marketing team you choose to assist you if you own your domain, the website files, and the content.
Ownership saves you from having your online presence held hostage and gives you the power to do as you like with your website, your practice's digital home, and your online reputation.
Predatory marketing makes it harder for every practice to trust their digital marketing team. We are always happy to help any practice evaluate their situation through a free evaluation of your practice's online presence. Just as you do with patients seeking a second opinion after a previous bad experience and a hesitancy to trust, we can take a look and let you know what we see as industry professionals who have been building connections and a reputation in the dental industry for over 30 years.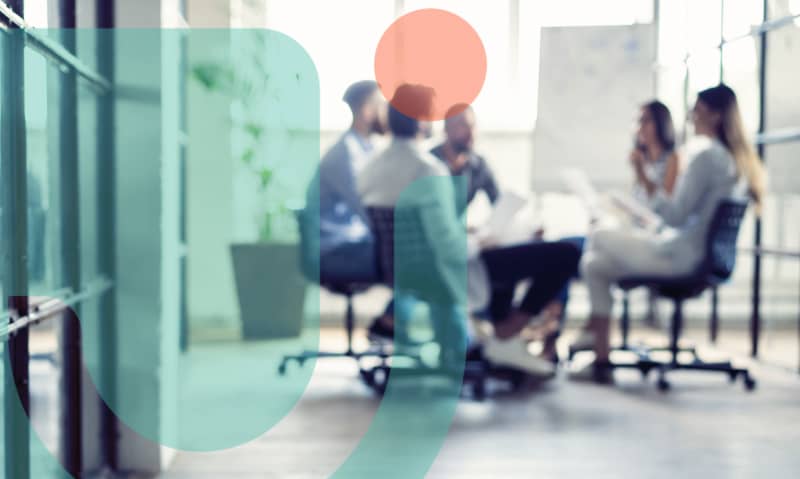 Fine tune your team meetings to get the most out of them and your team. …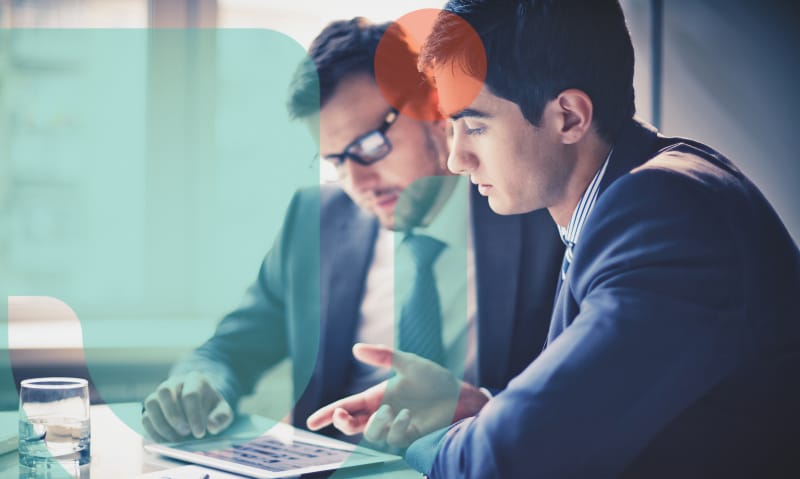 Keep your practice running at its best. Have you heard the old adage, "Time is…