"Those who stabilize now will soar later." —Cathy Jameson.
Our heart breaks for those of you who are forced to close your doors for two weeks, three weeks, or more. We know the uncertainty is the worst thing. Most dental practices can handle a temporary closure if they feel they can reschedule, rather than indefinitely cancel, patient appointments.
As healthcare professionals, we know you want more than ever before to help. Dental hygiene affects immunity, and keeping medical and dental appointments with trusted medical professionals adds to a feeling of normalcy and calm for people.
The saddest thing we see is when dental practices go into an effective lockdown mode, focused so much on the immediate events that they opt to cease all communication with their patients (other than to perhaps notify them of indefinite closure), and fail to positively engage with patients as to their dental and overall health and well-being.
This is a mistake.
I called my dentist to move a child's dental health checkup. I was disappointed when the dental practice did not rebook my appointment. I expected them to. I wasn't planning on going anywhere. I just knew we had to practice this social distancing thing for awhile. Dentistry was not less important to me yesterday than it was the week before. It was just, unfortunately, one of the things some of us have to put on hold for a bit (and I hope for a very short bit). I felt like their hesitance to rebook my appointment meant they might not be planning on being here for me in the future. I wanted the reassurance that they would be, even if they were just as uncertain as I was as to when that would be.
People will start going to the dentist again. Where are they going to go?
"It's best to prepare for what you know now than to imagine the possibilities in the future." —Craig Groeschel
So what do we know now?
You know that your patients are at the least uncertain and at the most scared. You know that nobody really knows how long this will last. You know that your patients are googling how to survive this disruption to their lives and careers, what to do with their kids at home, how to boost their immune systems. All of these are topics you can speak to from the expertise of a medical professional, human being, career veteran, and parent (if you're a parent).
You have something important to say to your patients right now. You may not be able to offer dentistry procedures today, but you can offer information, hope, and expertise.
All of these things will strengthen your bond with your local community of patients.
And when they start venturing outside their doors again, booking doctor and dental appointments and setting up normal life again, to whom do you think they'll go?
You.
We want to point out the silver lining here.
The silver lining is that those dental practices that choose to continue to offer help to their patients in the form of uplifting, compassionate, and positive communications will be the ones that stabilize now and soar later.
This is an opportunity, not a closed door.
At Jameson, we know a thing or two about surviving hard times. We've weathered a number of crises in the last 30 years of business. Instead of hunkering down in despair, use this time to stabilize, then plan and dream.
This will prepare you for a strong, robust reopening.
The Three Most Important Marketing Efforts For Dental Practices To Engage In During Social Distancing
Answer Your Patient's Questions Now
Parents are feeling insecure about their careers, schedules, and kid's school schedule. Most never planned to homeschool and aren't sure how to navigate distance learning. It's scary for them.
They are losing their minds trying to work and take care of kids at the same time.
Career professionals who've had major events canceled are wondering how they're going to close that deal, meet the right people, etc. They're also wondering how their companies are doing and whether their paychecks and jobs will be there for them.
Meet them where they're at. We recommend creating lots of content right now on scheduling your day when you have the kids at home, how to boost your immune system (this includes rigorous dental hygiene), how to strengthen your career when you're stranded, online resources for professionals, self-care techniques that can be engaged in at a time like this (which is more than any other time and more-needed), and taking care of your teeth when you can't see your dentist. Other topics include what constitutes an emergency and anything else that can help your patients cope. Speaking to their needs will provide the best chance that they remember dental health and your practice in particular when the doors re-open.
This is even a chance to gain new patients who are asking their search engines the same question.
But don't stop communicating. Don't stop talking to your patients. And don't stop marketing.
Just bend your marketing to the current climate.
Plan Your Dental Practice Reopening Campaign
Any new marketing initiative takes weeks or months to get off the ground in today's world (depending on the goals), and when dentists are busy, (and thankfully, most of our dental clients' bookings keep them on their toes), the real-world timeline for approving campaign outlines and content often delays the process, and therefore the effectiveness, of a marketing campaign. 
Not today. This is the time to imagine where you're going to be in six months, one year, and five years down the road. This is the time to rebuild your website, revamp your marketing, and plan your content during and after this crisis.
This time can be a gift. You can pause. Temporarily doing nothing often leads to "the very best somethings," (as grown-up Christopher Robin says).
So after rescheduling your patient's appointments, posting your notices, and providing immediate and helpful content, make a cup of coffee or tea, call an expert, and figure out your reopening campaign.
If you haven't woken up to the online culture of our world, do so today.
Gyms are temporarily closing. Online on-demand fitness memberships, having spiked already, are abundant.
Amazon is so overwhelmed with online orders that they are hiring 100,000 new team members and are limiting the availability of non-essential items.
Doctors and medical professionals are offering virtual consultations and now, some dental practices that are so equipped are offering Teledentistry.
Never before has the technology and our culture been so poised to create and offer online solutions and answers.
This is a wake-up call to any practice resisting the online mindset of today's dental patient.
At Jameson, we've spent the last few years creating online learning and communications, creating models for dental practices to respond online, chat online, book online, and, often overlooked but just as important, provide information online. Every effort we made in this direction for us and our clients is paying off. The old model of expecting your patient to come to you, wide-eyed and un-researched, is dead. Patients come savvy. They come well-read. They come having asked dozens of questions and receiving hundreds of answers from a vast number of dental offices or online resources before they pick their practice. Whether or not they pick yours will be dependent on how well you've answered their questions online.
One other mistake some dental practices are making is proceeding as if nothing has changed, with business as usual.
Whether you believe the world is in a health crisis or not, many or perhaps most of your patients do. They see the threat facing us as real and tangible, and a casual attitude about it will not convey your compassion and caring for their well-being.
This is your opportunity to show your patients how much you care. Don't miss it.
In closing, don't panic. Look for opportunities to communicate with and help your patients online. Take this forced quiet time as the only time you'll likely ever get to focus for a full week on intentionally planning for the future success of your practice. Seize the opportunity and prepare to soar after this crisis is over.
A Really Brief History of Website Platforms Once upon a time, websites were online calling…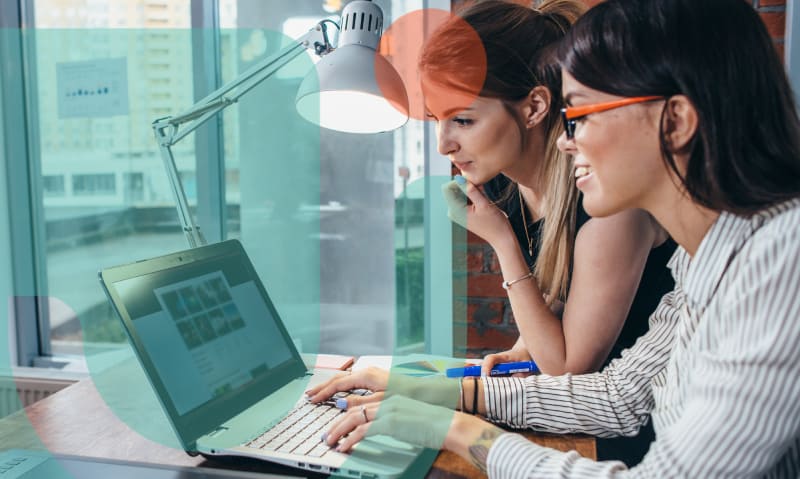 The clarity of the laws around web accessibility will continue to evolve. Accessibility is common...