Below, we've compiled some of the key points discussed in the Jameson Files Episode 130. To enjoy the full conversation between our very own Carrie Webber and Nate Porter, you can watch on YouTube or listen to the podcast on iTunes, Google Play, or Spotify.
Nate Porter Talks About Improvements You Need to Make on Your Dental Practice Website
Carrie Webber:
I'm so glad to be joined once again by my teammate and Jameson's Chief Marketing Officer, Nate Porter, because today we're going to be talking about a very popular topic in dental marketing. Your dental website. And what website mistakes to avoid. So if you're taking a look at your website and curious how you can make it better and what needs attention, this is for you.
Nate Porter:
Yeah, so I tried to pick some things that were really unique to 2021. It seems like every few years there's something that changes or shifts in web standards. Ten years ago we were talking about mobile responsiveness and now it's become mainstream, crucial to your "core web vitals," which is Google's tools to identify how your website performs on different devices and things like that.
Website Mistakes to Avoid #1: Extras Penalized by Google
Pop-ups
But the first one that I want to talk about today is something I saw a lot during COVID, and that's interstitial screens or "pop-ups." We know that when Google's bot sees that someone came to your website and there was something blocking their user experience, they can penalize your website for that.
Carrie Webber:
What do you mean by a pop-up in this respect?
Nate Porter:
There's a couple of different examples that I see a lot. One is simply a notice about COVID changes. You see on a lot of websites that have a pop-up telling you what you can expect during COVID and how the office is taking these precautions. And it's blocking the user from seeing the website because it's covering a part of the screen. And that's something useful, and Google doesn't mind if you do that for a couple of weeks. But if it's a year later and you still have that on your website, you're getting crushed.
Carrie Webber:
So how is Google penalizing you?
Nate Porter:
Google looks at that and, you know, nobody knows exactly how things are weighted, but certainly on mobile devices, they penalize anything that's going to interfere with someone seeing or engaging with your website content. And there's different levels of penalization.
Chat Tool
For instance, another example I've been seeing an explosion of recently is these chat tools. So you see these chat tools where you visit the website and this chat tool takes up, you know, 30% or even sometimes close to 100% percent of the screen, especially on mobile. And it's interfering with your ability to engage with a site. That's another thing that can be penalized. It's fine to have chat tools on your website. They just shouldn't take the screen. They should ideally load in a minimized view.
Carrie Webber:
When you use that kind of function, how do you feel like it should best be configured?
Nate Porter:
Google's algorithm always goes by what's best for the user. So you don't have to be a scientist or researcher to know, you just have to think about things from a patient's experience. And it makes sense, if you logically think about it, that if a brand new visitor comes to your website as a result of a search, interrupting them with a big pop-up that says, "Would you like to schedule an appointment today?" isn't the best experience for them. They're going to want to learn more before they decide when they want to interact with you. And so it's best to have it be minimized if you're going to have a chat tool.
Be Sure to Measure Effectiveness
Of course, your marketing team needs to be tracking how your site is being used. Did you used to get a phone call, but now people are interacting via chat? Or whatever. And then determine, is it actually improving your conversions? Or maybe people are leaving your site more quickly?
Carrie Webber:
Yes, and the main point is that Google is measuring the effectiveness of your website by the users' experience. This is the sign of good customer experience across the board: How easy do you make it for your patients or potential patients to get what they want or need? Use that same philosophy for your website, and more than likely you're going to be rewarded. And Google's tools are going to be more useful to you, because Google's measuring it for the exact same reasons: How easy are you making it versus how difficult?
Nate Porter:
And be sure to think through this from a mobile perspective as well, because more than 50% of traffic is typically from mobile. What factors are affecting your page load time? If someone is in a poor data area with their phone, trying to load the website, and it adds a couple seconds to the load time of your website, that's bad.
More Load Time Culprits
Carrie Webber:
What usually tends to bog down load time?
Nate Porter:
Anything that is loading from a third-party service or site is going to impact it. So things like a chat tool, for instance, is going to a third-party service that's loading this tool on your site. And that can slow down the site speed. There's lots of other things like having optimized images on your page and having scrolling or video backgrounds. It can really impact your load time
Website Mistakes to Avoid #2: Duplicate Content
Nate Porter:
Now, the second big item to avoid, and this has become increasingly important, is duplicate or boilerplate content on your website. If you have 90% of your content on your website, and we especially see this in the services pages, that's the same as other dental office's websites, it's invisible to Google, meaning that Google isn't going to list your site as a result because Google counts that as little to no value. After all, it exists elsewhere on the web. Sometimes Google will even penalize it as plagiarized content, because it exists on all these other websites, right? Why are you copying what someone else is doing?
Carrie Webber:
When you say duplicate content, you're meaning it's more than likely living on 50 other dental websites, the exact same, right?
Nate Porter:
Yes. And for people who are interested in marketing, we look at an overview of what a dental office's online presence looks like, and we analyze it. Many of the ones we analyze have 70% or more of the services pages that are the same as 20+ websites. That's hurting you. It's something that Google has started looking at more and more harshly over the last five years or so. And if you think about it, having a textbook or encyclopedia definition of a service doesn't help the end user understand what you do or how you do it, or why the way you do it is better for them than the other dental practice they looked at.
Carrie Webber:
It's interesting that you say that. I've found, as I've worked with clients or practices that are investing a lot in external marketing and are very happy with their website, that the website looks nice, but it's obvious that their blog has really nothing to do with their particular practice. Do you see that too?
Nate Porter:
Absolutely. And, and, the main culprits in this are the dental marketing companies themselves because they build these content libraries and it's way cheaper for them to sell one piece of content a hundred times than to have a team of content writers create, review, and edit all this content. But it's hurting you.
Carrie Webber:
So if someone is wanting to make strides to improve their content, are there one or two areas of their website for them to look first? What would be the best starting point?
Nate Porter:
Well, first thing, visit your website. I don't know how many people I've talked to that said, "I haven't really looked at my website in awhile." Well, your patients are looking at it, and that's their first impression of your practice. So it's worth seeing whether it's speaking "your language" in terms of your dental practice's unique voice. Services pages are important because that is what people look at, if they're looking for something specific. Your Home page is the most important because people are making a decision whether they want to work with your practice or not, based on your homepage. And the second most visited pages are your About page or your Team page, because they want to know who you are.
Carrie Webber:
Your most popular page is the Home page. And the About page is the second most popular. Isn't that interesting? I've seen a lot of about pages that say "Coming Soon." So there might be a huge opportunity for you if your About page still says "Coming Soon" and your website's three years old.
Website Mistakes to Avoid #3: Ignoring Accessibility on Your Website
Nate Porter:
All right, one more big one. And this is probably the most timely of the "today" issues: ignoring accessibility on your website. A lot of people who hear that are like, I don't know what the heck that is and where do I even start? And frankly, it is a bit complex. Our team goes through training and certification to understand this, but essentially if someone who has a disability—whether that's vision impaired or hearing impared or whatever—and they can't navigate your website to the point that they can receive the same service someone else can, you are potentially a candidate for a lawsuit.
And 66% of the top 500 websites have been named in a lawsuit in the last 18 months. It really is a big deal. One poor solution I've seen used in the past five years is to attach a tool that tries to auto-apply accessibility tools. You have this little menu that you can change the font size and things like that. Well, those tools are now the subject of some of these lawsuits, because it's not natively baked into the functionality. And for some users it's actually, blocking their access to using screen readers. So it is a really important liability issue to know about. I would say in the last two years, it's really come to prominence. It's a bit complicated, but it's something to be aware of.
How to Start Optimizing Your Dental Website Today
Carrie Webber:
That's got to be really overwhelming for some of you. So, number one, review your website, check for those pop-ups and all of those add-ons on your site, be wary of canned content, check the Home page and About page, and Services pages. Then make sure you are accessible universally, to everyone.
That's a lot to take on. So if that's overwhelming to anyone, what would you recommend that they could do to get on the right track?
Nate Porter:
Well, one thing I wanted to remind everyone is that a lot of this is something that has changed recently. Some of it changed very recently. So even our clients who we built a website for four or five years ago need to be reviewed and revised. So, we've really shifted our approach to web sites in general in the past year or so, because there are so many things to stay on top of, and because people are using websites differently now with things like chat tools and HIPAA forms and more. So our web platform now implements ongoing reviews and updates.
It's a subscription, and we do all the work that's required to keep you up to speed and up to date with it, including creating your custom content, making sure your site meets accessibility standards, and making sure it's optimized for the user experience. A lot of times tech companies will have an upfront fee to set up something like that. We don't. We do all that same work for you, but it's in a flat monthly fee, and it's relatively affordable.
That way, instead of spending thousands of dollars just to get started, you can start for well under a thousand dollars, and you'll have what you need on an ongoing basis. We feel like this has been an important change to our approach because of the types of frequent changes in requirements.
Carrie Webber:
And the advantage is that we have people who stay up to speed with not only the necessities of your online presence and your website, but even the trends and best practices for websites. And remember, technology and the way users interact with it is always going to evolve. We consider a dental office's website to be one of those pivotal things that if you have a great one, it can make such a big difference in attracting the right new patients for you. Anything else, Nate?
Nate Porter:
Well, first of all, if you have any concerns about changes in the landscape of your dental competition, look at their website and their website investments. A lot of times people are investing in their online presence heavily. And so to stay competitive, your website really is a sales person for your practice, and it represents you as a brand. For many people, that's where they make a decision about your practice. You may have a great looking office. You might have great signage. You may have the friendliest front desk staff. But if they don't get that from your website, you've lost them. So your website is really, really critical from that perspective.
It's also really critical for visibility in Google. So if you are hoping to attract people for certain types of services you're specializing in—cosmetic, orthodontics, or something like that—people are doing their research first online. You want to be in the mix of their research. You want to be an answer to some of those researchers. And, you know, it's hard enough for me to keep on top of everything that's changing, and it's my full-time job. So that's why we are an advocate and that's why we are here to help.
Carrie Webber:
Go check your website. Is it a true advocate of the brand that you want out in your community? Are you doing more harm than good in some of those add-ons that you may have incorporated into your website? It may be time for a cleanup or a refresh. And obviously if you need help with that, and you're interested in having an ongoing support system and keeping your website fresh, relevant, and up to date, email us [email protected] or visit our website. So Nate, thank you.
A Really Brief History of Website Platforms Once upon a time, websites were online calling…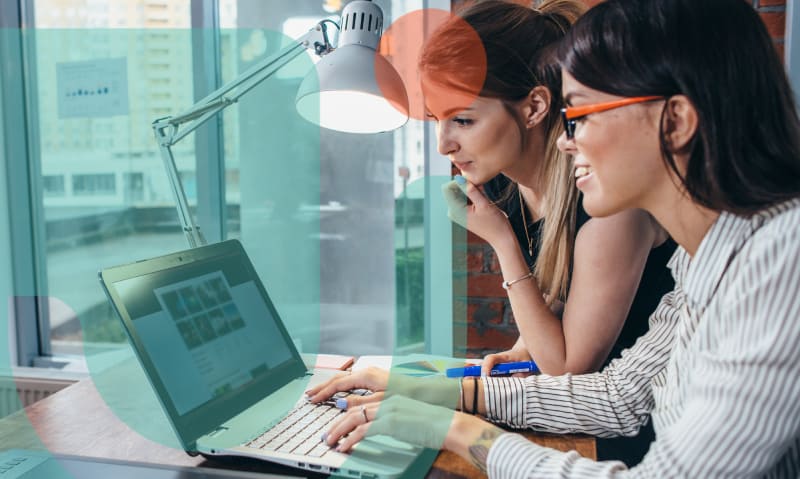 The clarity of the laws around web accessibility will continue to evolve. Accessibility is common...