By Marisa Porter and Mindy Schoeneman
Chief Creative Strategist and Editor-in-Chief
From the logo to your patients' impression, to other practices in the city, here are 10 things to consider when choosing a name for your dental practice.
Choosing a name for your practice is no small thing.
Do you use your name? Do you somehow use the name of the area in which you practice? Do you go with something that lets people know what type of dentistry you practice? There are as many different approaches to take as there are name possibilities. It can be overwhelming to choose!
Seeing the big dental marketing picture is what we do every day. Here are 10 things to consider when picking a name for your dental practice.
1. It's going to be everywhere.
Have you ever seen a sign for a business or practice that looks like someone couldn't make up their mind when choosing a name, so they chose three instead?
The result is that the practice has three names. One is the name of the doctor. One is the name of the practice that they wanted on their sign. And one (and this is my favorite), is the "SEO" name someone told them to have. 
Don't do this.
Chances are these three names only exist because you were listening to the advice of someone you trusted to advise you well. Sadly, the possible benefits of this name situation do not outweigh the negatives. You don't need three different names. The first one to ditch should be the falsely-so-called SEO name. It won't help you get new patients (click here to read what will), and it's confusing. 
2. It should let potential patients know you are a dentist's office.
Don't be too obscure about your name. Don't be too clever.
Most dentist practices get this. Your name should have some variation of the words "dental," "dentist," "teeth," or "smile" in it. People need to know what you are immediately.
The average person dedicates around two hours of their life every year thinking about dentistry, most of which occurs while they're in your chair. Because of this incredibly short window of time, make sure your logo and name make it simple to understand what you do at a glance. This advice applies to your website presence as well. Your name should exude professionalism, confidence, and trust. Potential patients need to feel confident about the doctor they're selecting to hold their oral health in their hands. You won't get a chance to engage with them for another whole year (or never if they like the first dentist they pick).
3. The tone should match the audience you want to target.
Pediatric dental practices should be fun and friendly. Thankfully, they usually are! Animals and superheroes are both great ways to go. As far as a child is concerned, they're not there for their oral health—they're there for the fun—make it fun! Animals aren't the only things kids love. Think about what your patients love most to play with or watch.
Your little patients and their parents will both appreciate it.
Sophisticated cosmetic dentistry practices should have a low-key, quiet presence. Avoid bombastic, overly enthusiastic displays of glamor. This creeps people out quickly (are you trying to make money on my desire to have beautiful teeth?). Instead, go for calm and serene with a touch of elegance. Some cosmetic practices go for the "fine wine" look, but we have seen patients lean away from this. Instead, we advise to match it to the tone of a respected hospital. People expect to pay premium prices for premium medical services. For this reason, make sure the sound of the name and the look of your brand is as premium and sophisticated as the complex services you provide.
Family dentistry is that sweet spot in between. It should feel solid and warm. Friendly, but grownup. Warm enough to welcome people's kids, but grown-up enough for the parents. Trust is the keyword here.
4. It's going to need a logo.
No big surprise here. Just remember that your practice's new name will need a logo. If the name's whole focus is on the city in which you practice, are you going to convey what it is you do in the logo? Would you rather depict something to do with oral health? If so, can you do that with a city-based name? What about both? Can you say Chicago Dental and have a tooth with a skyline?
Yes.
You don't need to decide the logo today, or have a picture in your head of what it should look like. You just need to realize it's going to come down the road. Make sure any stakeholders aren't against the image you most cherish when it comes to your name.
Here are some successful logo ideas I've seen paired with the names that helped get them there.
City names with a city skyline (designed by Jameson)
Pediatric practices with fun elements (these are always appealing to kids and their parents)

Must Love Kids (superhero logo)
Pediatric & Adolescent Dentistry (a cartoon car and a truck—updated by Jameson)

Other mascot ideas

Like Jaynes and his Texas cowboy—(we love this redesign we created for Jaynes Pediatric)!

Doctor's name with "family" or "cosmetic." This can work, but it's a challenge. It leaves you with no visual element to pull from except for one which is completely abstract or with the choice to use another tooth. The reason this can still work is that you can always pull the abstract element from a popular local idea. Farless Dental Group is one case study that we think worked really well (see below)!
5. The type of dentistry you want to practice should be in the name.
Cosmetic, family, and pediatric are the three most common, but there are many more beyond that. The name of the focus of your dentistry should absolutely be in your name.
Putting the main focus of your dental practice ties into setting yourself apart from the dozens of dentists a town typically has (make that hundreds if it's a city).
It also limits you to remain in that focus for a while, but that's not a bad thing. Rebranding is always possible. We would say, as long as you're not rebranding every year, don't be afraid to let your logo and name reflect your current focus, even knowing that your goals may change over time. As in most business choices, being niche is usually better than being too general.
One of the first ways people filter out all the dentists they don't want to visit from the ones they might want to visit is through differentiation. Potential patients are going to exclude all dentists which they think are not the type they are looking for. If they know they need some major cosmetic help, they're going to seek out dentists that include that in their name. Your name and logo are two of the most important places to differentiate yourself.
6. The doctor's name doesn't have to be in the name of the practice.
It can, but it doesn't have to be. It's not important for SEO purposes, because whatever name you choose is the one that Google will promote when you attach your content and reviews to it.
Pick something that embodies your practice values and vision and is not lengthy or difficult to understand.
If you plan to someday bring other doctors into your practice, it can be beneficial to choose a name for your practice that isn't strictly branded to you. It's also helpful to keep the name in mind if you plan to retire some day and sell your practice to a dentist looking for an established practice to take over.
7. But it's okay if the last name is in the practice name.
Are you building a legacy? Do you practice with your son or daughter (or parent)? Both are good reasons to include your name in the practice name.
The only time we think you should think twice is if your last name is particularly difficult to pronounce and spell. People need to be able to read the name in their mind to hold on to it. And if the name is too difficult for them to do so, potential patients will pass over it to simpler options (if there are any in your area).
8. You need a name that resonates with the patient type you want to work with.
Choosing a name for your dental practice brings to mind the vision you have for your practice's future. The hopes you have for your practice's health and vibrancy take shape in your mind. When you're unsure about this step of choosing a name and excited about the possibilities, it's only natural to want to share your news with everyone you know. You will want to ask for their feedback on your name choices. You'll want to know which name resonates the most with everyone.
But you don't want a name that resonates with everyone or just anyone.
You need the name that resonates with your potential patients, which means that market research is going to be more helpful when deciding your name and logo than a focus group limited to those immersed in dentistry every day.
9. It should not be similar to another dental practice within your area.
For example, the word "smile" and "smiles" is often used in practice names. If you search for dentists in Washington, Missouri, you'll find three dentists with the word "smiles" in their practice name. Washington is a town that consists of about 14,000 people. Everyone knows everybody, and most have heard of at least two of these dentists without having visited either.
It makes it more difficult for these practices to differentiate themselves from practices with similar-sounding names. 
The winner of the three, though, is Little Smiles because the name clearly lets you know it's a pediatric practice in a short, succinct, and adorable way.
10. Don't be afraid to change your name to fit your practice as it is today
A Dental Rebranding Case Study
GSO Dentist was developing into Farless Dental Group. Dr. Farless wanted to better align with the experience his practice was already giving their patients—the friendliest comprehensive dentist in Greensborough.
Words identified by the client as reflective of their brand goals are as follows. Fresh. Progressive. Clean. Trustworthy. Honest. Current.
The current color was #26A54C green. Black was a secondary color. The blocks gave a feeling of integrity. The rounded colors and italic serif "f" give the brand a more old-fashioned feeling which does not reflect the new direction encompassing the adjectives fresh, progressive, clean, and current.
Minimalist, solid shapes and elements with clean, straight lines and were considered to create the final logo. Squares were considered, but so were other shapes. We studied origami, a modern take on giving geometric shapes depth without creating the contours that take us back to the late 90's, before the iconic movement.
Iconic, flat shapes were also considered along with those that gave a more modern take on shape and depth.
The result was a new name reflecting the practices new position in the community and an updated logo that was respectful of the practice's existing logo.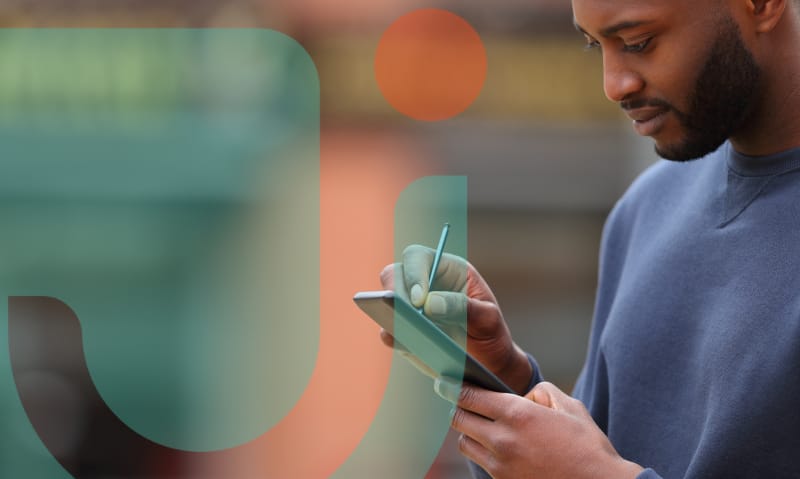 Why do you need the best patient communication software on the market? Dental communication software…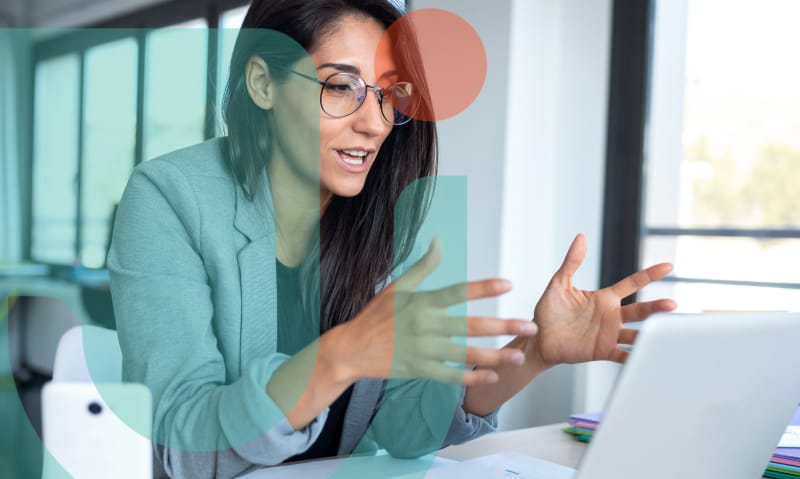 Virtual coaching can take your dental practice to the next level. If your dental practice…