How to Grow Your Dental Practice
Growing a dental practice isn't easy. It takes hard work, time, and dedication to continually seeking to improve and grow with the practice.
A vital part of growing your practice is welcoming new patients. But what do you do if you're not seeing many new patients? Evaluate your dental practice's online marketing. Take a look at the following 10 reasons your potential new patients aren't scheduling an appointment with you.
1. Your website doesn't allow people to request an appointment.
You've been there: You're relaxing, finally, after a long day, and it occurs to you that you forgot to do that one thing that you can only do during regular business hours. It's 8 o'clock at night now, though, which means you have to put it on tomorrow's to-do list. The only trouble with that is it's been on your to-do list for weeks now.
Your patients and potential patients experience this also. We have busy lives, and sometimes a little convenience goes a long way to winning over a prospective patient. Be sure to have a form on your website for potential patients to request an appointment. Then they can mark "call the dentist for an appointment" off their to-do list any time on any day. 
2. Your potential patients are afraid you'll judge them.
It's been a long time since your potential patient has seen a dentist or a hygienist. They're embarrassed by the lack of care their teeth and gums have received. Or worse, your prospective patient has an ongoing problem they know is a result of poor hygiene. So now they're afraid to seek care because they don't want to be shamed, blamed, or judged.
How do you overcome that? By creating a website with a friendly-yet-professional message for any who visit. Make it clear you're here to help them, not judge them. The messages your website delivers will help that potential patient feel more comfortable with their oral health.
Make sure your dental practice embodies the same welcoming, non-judgmental spirit.
3. Potential patients are afraid of the cost.
You know the average American is underinsured or uninsured. The average American is also earning an average salary, which means the cost of everything is something they must consider. A few ways you can help your patient overcome their fear of sticker shock include:
Adding a page to your website that outlines your financial policy.
Partnering with CareCredit or having another financing option available and prominent on your website.
Listing the insurance providers you work with and urging patients to call for help understanding their benefits.
Openly talking about cost and different ways your patient can receive care affordability will dispell the fear of cost.
4. They're afraid, period.
Did you know around that 60% of adults have dental anxiety? You've seen dental anxiety in action, so you know it's real. Anxiety is difficult to overcome, for sure. But you can offer your potential patients a helping hand in overcoming anxiety. The first step is doing what we've suggested you do for those afraid of cost: talk about it.
Include language on your website that shows you understand dental anxiety is real. Show your team's compassion by outlining some of the methods you use to help anxious patients. Make it clear that you can provide natural and medical answers to ease anxiety. Outline your approach to a visit. Be the dentist to help that person take the first step to optimal oral health.
5. They don't know what to expect.
Dispelling fear means shining a light on it, of course. In this scenario, you need to shine a light on what the patient can expect from a new patient appointment. Are you practicing whole-mouth dentistry? If so, then outline the entire process for the new patient: photographs, X-rays, thorough cleaning, evaluation of oral health, cancer screening, fluoride treatment, and a discussion about their oral health goals and any findings from the appointment. Put it all together in a helpful blog post or website page.
6. Potential patients aren't connecting with you emotionally.
People want to be treated by professionals who are also warm and caring. That doesn't mean you have to be their best friend, memorize the name of each of their pets, and know their favorite color (though a little knowledge of them and their family helps create that hometown feeling). It means the tone of your website should reflect the warmth and friendliness with which you greet each patient, new or returning.
How do you achieve that? With professional help, of course. Jameson Marketing & Management's team of marketing professionals will be glad to help you with a website that's built to appeal to your target patient.
If you plan to DIY your website or hire someone else to design your home on the web, then here are a few tips:
Be sure to share who you are, why you chose dentistry, and what you hope you to achieve through dentistry.
Have professional photos of you and your team sprinkled throughout your website. A picture is worth a thousand words, after all.
Make sure the content (images and words) capture the same feeling you strive to convey to a patient at an appointment.
Your time is always best spent doing what you do best, so let others who build websites do their best for you.
7. It isn't convenient to go to the dentist.
Your patients are like you—they're busy professionals and students who have a schedule complete with deadlines and obligations. So taking time off to go to the dentist, especially if they aren't fans of going to the dentist, feels like a big chore sometimes.
Please do your best to make it as convenient as possible. Choose a day each week where you offer appointments later in the day for those who can't take off. Ensure you have plenty of team members available to handle additional appointments during the most sought-after times of the day. Do all the things you wish your primary care physician would do for you to make seeing your doctor more convenient.
8. You seem out-of-touch with current dental technology and practices.
This is a tough one. Most people don't know anything about the pros and cons of a VELscope versus an OralID. But by not investing in the tools a dentist uses to enhance the patient experience, such as with CEREC, you're leaving room for the potential patient to find another dentist who does.
People want as painless and convenient a visit to your office as possible. Do what you can to make that happen, especially if an investment in something such as The Wand will draw more new patients to you while reducing your patients' overall time in the chair.
9. They don't understand the potential impact on their health by not seeing a dentist.
You can't make people educate themselves, but you can certainly make the information available to those who want to learn. The best way for you to teach someone in your area you've never met is through informative, educational blog posts.
Every blog post published to your website (if written, formatted, edited, and posted with SEO in mind) will help you to reach your local audience. So that means if someone near you searches for the link between oral health and overall health, you want your website to be the place that person goes to learn more about that link. By being the one to educate potential, new, and current patients on the benefits of maintaining optimal oral health, you're building trust with those individuals. That trust means they'll hopefully choose you to be their oral healthcare provider.
10. Your potential patient can't find a reason to choose you.
Your website and its tone are just like every other dental practice in the area. There's nothing to set you apart. You and the other dental practices only have a review or two apiece. Why should they choose you?
Cost, the perceived need for treatment, and fear are the top reasons patients delay seeing a dentist and seeking treatment. To grow your practice, work on paving the way for people to seek treatment. The best way to do that with a potential new patient is through messaging.
Messaging is a term we use to mean intentional communication with your audience. The intention is to provide your target patient with that vapor-like, indefinite something that speaks to them so they choose you as their dentist. That undefined something is almost always an emotional connection. And to make that emotional connection, you need to be consistent, friendly, informative, helpful, and genuine in your online messaging. How people perceive you and your practice online will be the foundation of your relationship with them—good, bad, or nonexistent.
So it's time to put all the pieces together. You need a website that is educational and friendly and made for your potential patients. Your online presence needs to include shining testimonials and reviews from satisfied, happy patients. The words on your website need to match your welcoming approach to patient care. The images representing your practice need to show your kindness and openness to providing patients with the best dental experience possible.
Are you ready to pave the way for your new patients?

A Really Brief History of Website Platforms Once upon a time, websites were online calling…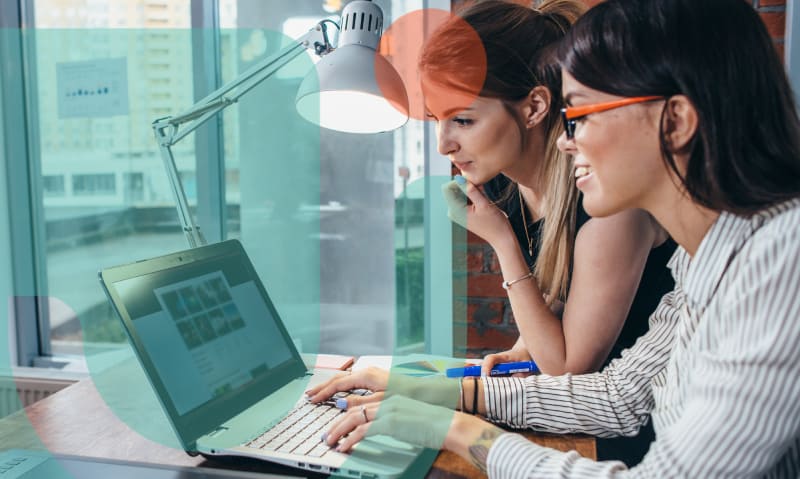 The clarity of the laws around web accessibility will continue to evolve. Accessibility is common...