Dental practice goals help you maximize your potential.
Having your own dental practice is fulfilling and potentially lucrative, but it does not happen overnight. Even if you have an ideal setup with all the latest technology, a well-trained staff, and client-focused amenities that set you apart, developing a profitable practice is challenging.
Setting dental practice goals is an effective way to take control of your success, grow your practice, and ensure long-term sustainability.
Goals mirror and direct your dental practice vision.
Every success story begins with a plan that outlines what you want and the steps you will take to achieve it.
1. Goals give your dental practice a sense of direction.
There are so many distractions that seem important, but don't actually contribute to the success of your dental practice. Without established goals, it's hard to distinguish between things that add value and things that do not. Setting goals cuts through the confusion by giving your dental practice a sense of clarity and direction.
2. Goals provide a roadmap to success.
You likely have a mental image of what you want your practice to develop into in five, 10, or even 30 years from now. Clear, actionable goals are the stepping stones you take to achieve your dental practice vision. Your roadmap to success may include steps such as improving your website, determining client communication preferences, and adding new services within the next calendar year. Goals put you in the driver's seat, letting you proactively pursue your definition of success.
3. Goals keep you focused.
Success is an abstract concept that may evolve depending on a range of factors, such as the local economy, new competition, or even your own mindset. While it is necessary to occasionally update your business strategy depending on the needs of the practice, your overall vision will likely remain the same. Establishing goals helps you stay focused on achieving that vision, regardless of external changes.
4. Goals can help motivate you and your team.
One of the biggest benefits of setting time-specific, actionable goals is the thrill you get from accomplishing what you set out to do. Just like marking tasks off a checklist, achieving your goals can inspire you to continue evolving your practice and establishing new targets. Goals also give you something specific to reach for, further motivating you and your team.
5. Goals can inspire you to think outside the box.
When determining how to improve in an area, such as bringing in new customers, it's a natural, and even effective strategy to consider what other practices have had success with. However, limiting yourself to what others do to bring in new business can cause you to miss out on reaching clients who have fallen through the cracks of their marketing strategy. Setting goals can help you think outside the box and tackle obstacles in a fresh way.
6. Goals can challenge you to do better.
It is easy to become complacent when it comes to day-to-day operations. We are unlikely to stumble upon a new, more effective way of doing something, such as shortening the amount of time clients spend in the waiting room or making the dentist's chair less intimidating to those in fear. Goals challenge us to do better by recognizing a need and mapping out a way to meet it.
7. Goals keep you accountable to yourself and others.
Setting a vague expectation for improvement in a given area may help you recognize ways your business can do better. However, it is not actionable and does not have easy-to-measure results. Clear goals, on the other hand, establish a touchstone and help you stay accountable to your overall vision along with the steps needed to achieve it.
8. Goals can help you learn new things and grow as a person.
When you own a dental practice, it is easy to focus on the aspects that you are familiar and comfortable with, whether it is fostering a great work environment, creating a clean and user-friendly website, or building rapport with your clients. A successful dental practice requires utilizing a full scope of skills, including those that are a little outside your wheelhouse. Setting goals helps you focus on areas that you may otherwise overlook, giving you the opportunity to learn new skills and grow as a person.
9. Goals inspire others to reach for the stars.
It is daunting to set out on a new career path or commit to taking your business to the next level. This is especially true if you look around and see that few accomplish what you commit to pursuing. By setting goals, taking sensible and practical steps to achieve them, and reaping the benefits of your dedication, you can inspire others to do the same.
10. Goals help you measure progress and track results.
Without clear dental practice goals, pursuing success can feel like chasing a carrot on a stick. When the benchmark keeps moving, it always stays just out of reach, and you and your team may begin to feel discouraged. Goals, on the other hand, are easy to measure. If you have an objective to tighten up your insurance claims submission process to ensure fewer claims are rejected, for example, you have a clear goal that you can measure and obvious results you can track.
Bonus: Because Your Ideal Practice Is Worth It and Achievable!
Building your ideal practice benefits more than your personal career – it creates meaningful jobs, promotes the health of your clients, and supports the local economy. Your business is worth the time, creativity, and commitment you invest in it, and goal-setting helps to make your dental practice vision achievable.
How to Establish Your Dental Practice Vision
Being a great dentist and managing a successful practice require different skill sets, and developing attainable dental practice goals is not an intuitive process for everyone. Dental practice consultant services are an invaluable resource that help you make educated decisions that benefit your practice now and into the future.
Along with partnering with dental practice management consultants, you can get helpful tips on goal-setting through the Grow by Jameson app. This app, which is available on Apple and Android devices, gives you access to 30 years of time-tested advice, fun quizzes, and quick, easy-to-understand lessons.
If it feels as though your dental practice is stuck and you need help moving forward, setting goals can give you the inspiration and clarity you need. Contact us today to learn more about how we help.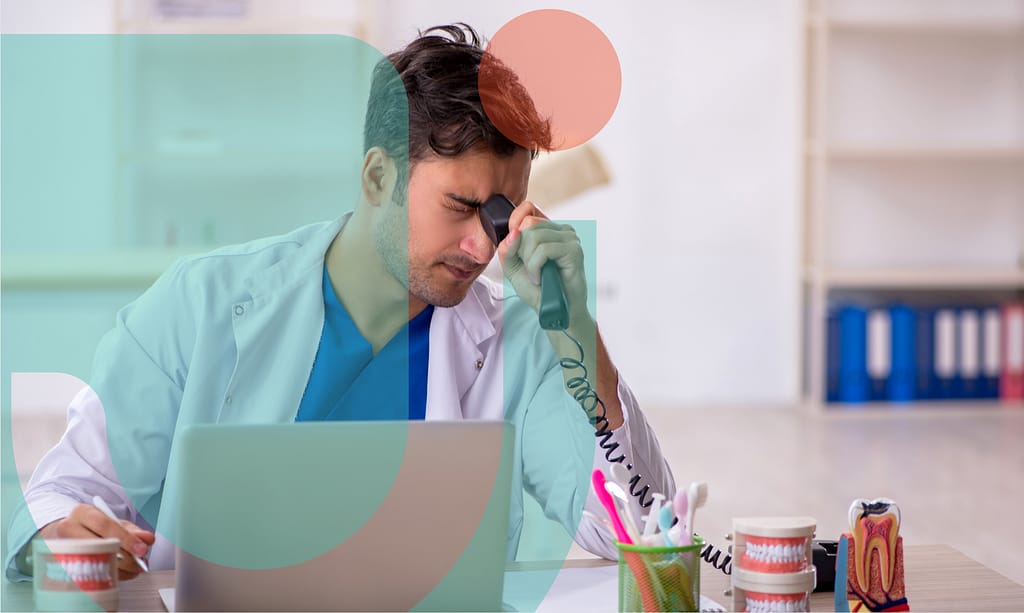 How Workplace Stress Affects Your Dental Practice Growth With the right team members, it's possible…
Why Patient Texting Is Becoming the Name of the Game in Patient-Doctor Communication In today's…
LATEST BLOGS