Reaching your practice's full potential with social media marketing
In today's age of technology where 85% of American adults have a smartphone, social media has become a powerful tool for any business, including your dental practice. The average American spends 58 minutes per day on Facebook and 53 minutes per day on Instagram, so building a presence on these platforms and learning how to use them to engage your patients is an essential part of running a successful dental practice. It keeps your practice on your patients' minds, helps them feel more connected to and comfortable with your team, and increases the likelihood that they'll think to recommend your practice to family and friends.
Like any tool, there's a right way to utilize dental online marketing to engage your patients. Figuring this out can feel daunting at first, but it can help your practice reach its true potential. Thankfully, we're here to help guide you through this process!
Understanding the three main categories of social media content
The first step to a successful dental online marketing strategy is understanding and utilizing the three main categories of social media content, which are patient-focused, practice-focused, and community-focused posts.
Patient-focused posts revolve around educating your patients on the services you offer and engaging them on topics directly relating to their dental care, while practice-focused posts revolve around building a sense of connection between your patients, your team, and your practice as a whole. Finally, community-focused posts are your chance to engage with patients as a part of your local community—and to help them engage with the community as well!
Ensuring that you're creating posts in each of these categories introduces variety to your social media content, which in turn, makes it more interesting and engaging for your patients. Remember, no matter what category a given social media post falls into, the overarching goal is human connection. If you're looking for ideas to help you navigate the world of social media marketing, we've put together 10 dental marketing ideas, with several from each category to get you started.
Patient-Focused
1. Before and After Photos
The number one thing you should be posting on your social media is before and after photos of happy patients. It's a great way to make your patients aware of the services you offer while showcasing the stunning results that your skills and experience give your patients. That said, posting these photos is different than simply advertising the procedure itself because there's a human element.
These are real results on real people—even better, real people who are happy with their smiles! This makes it easier for other patients to imagine the results on themselves and encourages them to ask about potential treatment options for them. Just make sure to get the permission of the patients whose photos you want to share. Also, make sure to get photos that are of the patient's smiling face, not just their retracted lips around a disembodied set of teeth.
2. Reviews
When patients are considering getting a procedure or switching to your practice, reviews are one of the first things they look at. Posting reviews of your practice is another way to allow your patients to see input from real patients about your practice, including information they're looking for about your practice's atmosphere and what your team's strengths are. Plus, taking the initiative to post reviews comes off as open and trustworthy.
3. Polls
It's also a good idea to post polls asking your patients about dental topics, such as their favorite products. These types of posts encourage people to engage with the content on your page and provide your patients with useful information and recommendations that they can try out.
Practice-Focused
4. Important Dates for Team Members
While it may not be the first type of post you think about when you're planning social media marketing posts, creating posts that recognize important dates for your team members, such as birthdays and work anniversaries, is also a good idea. It helps patients get to know your team, which in turn helps them feel more comfortable and connected to them. It's also just a great way to support and show appreciation for the people who keep your practice running every day! You can easily keep track of these dates by adding them to your calendar.
5. Share Behind-the-Scenes Snapshots
In any friendly interpersonal relationship, it's important to be yourself. It's this same logic that makes it beneficial to share posts that let patients peek behind the curtain. Share posts about how your team gets the day started or something funny that happened in the office that week, and don't be afraid to be silly! These little stories make people laugh and build real human connections. It can make your office and team sound friendlier and more welcoming while building the friendly relationships with patients that are so important for helping them feel at ease during their appointments.
6. Posts Relating to Your Practice's Core Values
Your practice's core values and vision are a vital part of the way you and your team function and the way you treat patients. They can also attract patients who are looking for dentists with these values. As a result, it's important to share them and let your patients know how committed you are to sticking to them.
Community-Focused
7. Spotlights of Other Local Businesses
A really great way to engage with your community is to spotlight your favorite local businesses. You could spotlight wellness businesses that serve your community, such as spas or movement classes, or even local restaurants that your team loves. This creates a friendly discourse that engages your patients and can also help them get to know your team better—plus, it supports other small, local businesses, which is always a good thing!
8. Community Highlights
You're not just limited to spotlighting local businesses, though! Engage with your community by posting about upcoming events, such as a yearly festival that your community looks forward to each year, or posts about spots locals love. Beloved parks, hiking trails, drive-in theaters, and anything else you love about your community and the surrounding area are all on the table. You can even ask your team about their favorite places and share these stories with your patients. These posts solidify your role in the community, help your patients connect with you, and can spark conversations and post engagement.
9. Holidays
Celebrating a range of holidays with your patients is another good way to interact with your community and get engagement with your posts. Share traditions that members of your team have for different holidays and ask your patients how they celebrate. You can also create posts on other notable days, such as National Toothache Day or TMJ Awareness Month. Days like these are a great opportunity to share some information about symptoms or treatment options with your patients.
10. Posts on Topics that Perform Well
One of the most important things you can do when it comes to social media marketing is to pay attention to what posts are performing well, earning patient engagement, and driving traffic to your page. You always want to have a good idea of what your patients are relating to or finding helpful. Plus, increased engagement often means increased reach, as social media websites' algorithms tend to show posts that are performing well to more new people. As a result, it's important to pay attention to your highest-performing posts and to continue posting on these topics.
Social media is an important tool to boost engagement with your practice.
People spend a lot of time on social media because it's entertaining and it allows them to form connections with other people. Having a social media presence allows you to take part in that process with your patients, connecting with and educating them on their favorite platforms. We know coming up with ideas for fresh posts isn't always easy, especially if you're new to the social media marketing game, and that's where our dental marketing company comes in. If you're looking for more social media ideas, find out how you can sign up for our social media and marketing help and get our Social Media Guide!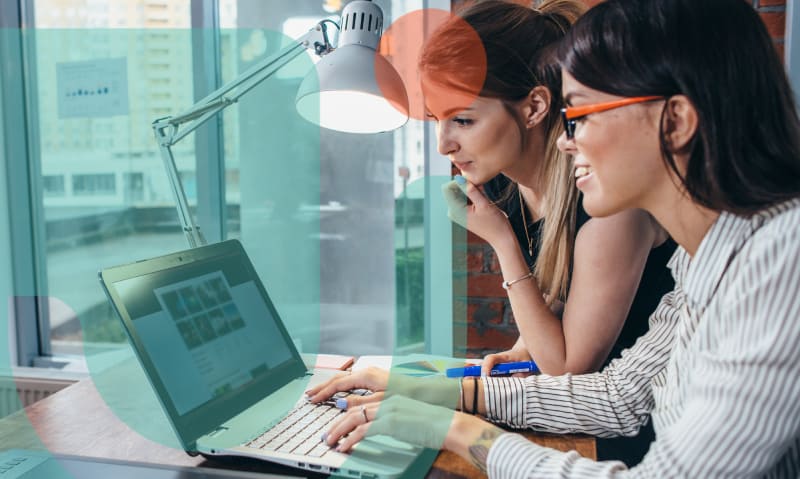 The clarity of the laws around web accessibility will continue to evolve. Accessibility is common...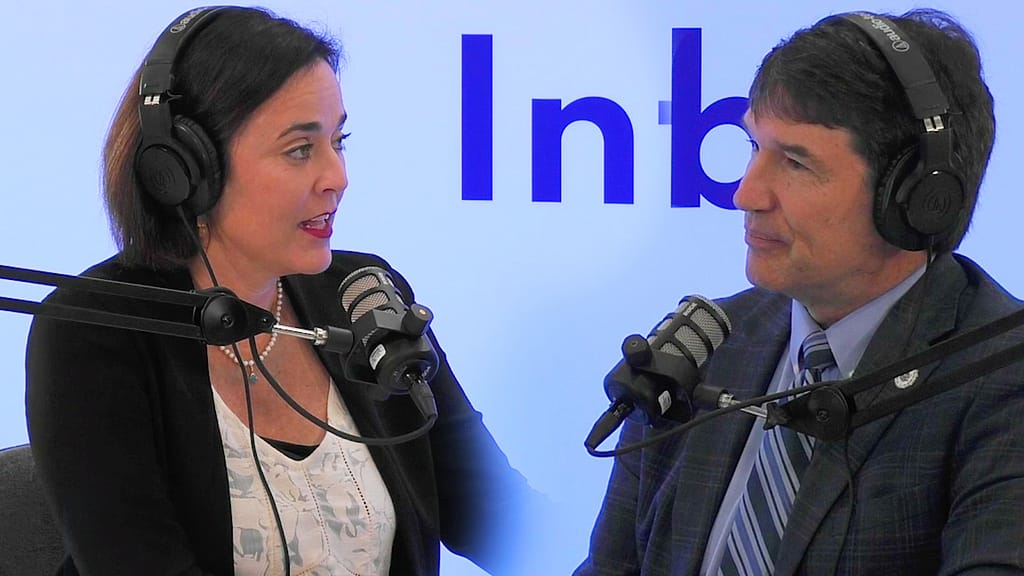 Our transcript of the discussion between Dr. Mark Hyman and Jameson Files host Carrie Webber…